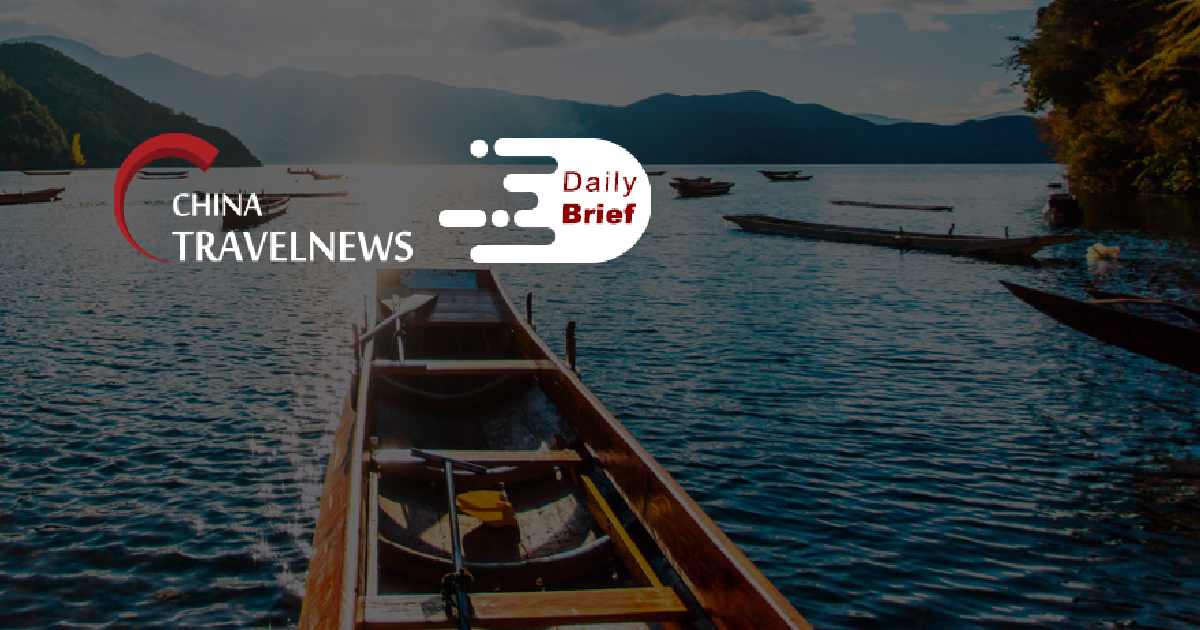 Shanghai COVID outbreak shows signs of waning as cases fall
>> The COVID-19 outbreak that has shut down most of Shanghai appears to be waning, with the number of new cases falling below 10,000 a day over the weekend. Authorities have begun a limited easing of a citywide lockdown that has disrupted the lives of millions of residents and dealt at least a temporary blow to China's economy.
Beijing city closes gyms and bans dining in as Covid controls tighten
>> Two months since China's latest Covid outbreak began, many businesses in the country's two largest cities by GDP face new or existing constraints on operations. Over the weekend, the capital city of Beijing closed theme parks and banned dining in restaurants to control Covid — just as a five-day holiday got underway. During the holiday last year, domestic tourism revenue nationwide had more than doubled from the prior year, according to official figures.
China's Labor Day tourist spending plummets on Covid curbs
>> Chinese travel and spending plummeted over the national Labor Day holiday as the government's stringent Covid Zero restrictions and fear of infection kept people at home. Tourist spending over the five-day vacation was 64.7 billion yuan ($9.8 billion), down 43% from last year, the Ministry of Culture and Tourism said. The number of domestic tourist trips over the break fell to 160 million from 230 million last year, it added.
China's hotels brace for May holiday bust as COVID lockdowns weigh
>> Hotels across the country are bracing for what is expected to be one of China's leanest holiday travel periods since early 2020. Hotels from Beijing to Sanya have slashed prices by up to 50%, with room rates in many Chinese cities hitting a five-year low for the holiday period, according to travel search engine Qunar.com.
US-listed Chinese firms rise amid hopes of audit cooperation
>> Despite the US Securities and Exchange Commission continues to target US-listed Chinese mainland companies, equity investors' interest in these companies' stocks as well as in the overall Chinese mainland stock market has not been affected much, as shown by their latest share prices, market insiders said on Thursday. Leisure travel company Tuniu.com said on Friday that it has been actively exploring possible solutions. The company said it will continue to comply with applicable laws and regulations in both China and the United States, and strive to maintain its listing status on Nasdaq to the extent it can.
Trip.com Group reveals latest ownership structure
>> In its latest F-20 filing to SEC, Trip.com Group said its Chairman James Liang and major investor Baidu added millions of shares of the company in the past year. The company had 8% of its annual revenue generated from international markets, according to the filing.
Trip.com meets evolving needs of travelers through partnership with Redeam
>> Tours and activities SaaS solutions provider Redeam announced a partnership with Trip.com to connect the Chinese online travel brand with more high-quality suppliers and advance the efficiency of product supply and order processing. Through the connection, Trip.com will better empower its supplier partners by connecting their products with Trip.com's users, while simultaneously providing users with more diverse travel options.
Huazhu domestic business significantly interrupted by large scale COVID outbreak
>> Shanghai-based hotel chain Huazhu Group reported its preliminary results for hotel operations in the first quarter this year. Legacy-Huazhu business' recovery was significantly interrupted by the large scale outbreak of Omicron in more than 30 provinces in China since early March this year. Overseas business Legacy DH has been experiencing continuous RevPAR recovery since Germany unfolded its opening-up plan in mid-February.