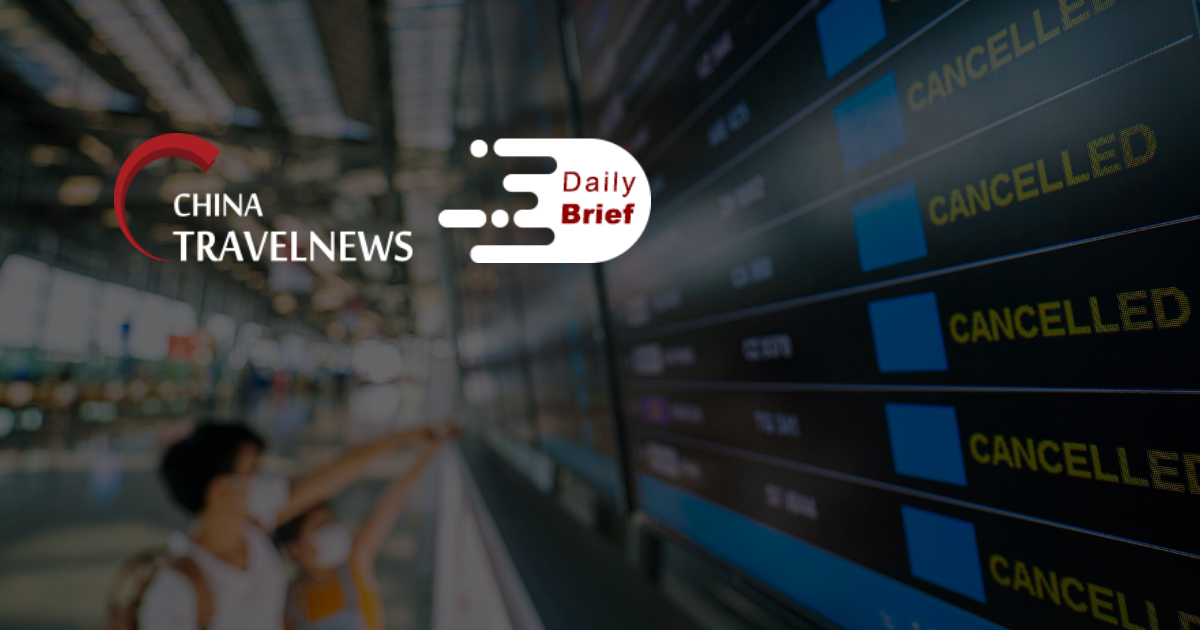 Black box of crashed China Eastern jet recovered
>> One of two black boxes from the crashed China Eastern airliner was recovered on Wednesday (Mar 23) as investigators try to piece together what made a Boeing jet carrying 132 passengers nosedive into a mountainside in southern China. The cause of the disaster has mystified aviation authorities who have scoured rugged terrain for clues, finding no survivors from what is almost certain to be China's deadliest plane crash in nearly 30 years.
Chinese air travel faces mass cancellations after plane crash
>> About 74% of the 11,800 flights scheduled in China on Tuesday have been canceled, including the majority due between Beijing and Shanghai, typically one of the world's busiest domestic routes, according to VariFlight. Chinese air travel had already been hit by Covid-related restrictions, which led to a high level of cancellations, but Tuesday's rate was still the highest this year and double the number at the start of the month. The cancellations come after a Boeing 737-800 NG jet operated by China Eastern Airlines nosedived out of the sky and crashed in southern China on Monday afternoon.
Hotel giant Huazhu reports 25.4% revenue rise, $73 million net loss for 2021
>> Huazhu Group announced that its revenue increased 25.4% year-over-year to RMB 12.8 billion (USD 2.0 billion) for the full year of 2021. Net loss attributable to the company was RMB 465 million (USD 73 million) for full-year 2021, compared with RMB 2.2 billion for 2020. Huazhu expects to open around 1,500 hotels and close 500-550 hotels in 2022. In the first quarter of 2022, Huazhu expects revenue growth to be in the range of 11%-15% compared to the first quarter of 2021, or to range from 1% to 5% if excluding DH.
Tongcheng Travel set to make the most of restructuring
>> Tongcheng Travel exhibited resilience and strengthened its competitive position in the Chinese online travel market in 2021, yet another year that proved to be a tough one for the industry owing to spurts of regional virus resurgence and the resulting volatile market situation. The restructuring by the OTA is a direct response to the demand for short-haul and local trips in China.
Hong Kong Disneyland lost $306 million last year in its seventh straight year of losses
>> Hong Kong Disneyland Resort, which has been closed since January 7 due to the ongoing outbreak of Covid-19, rang up a net deficit of HKD 2.4 billion (USD 306.6 million) in the 2021 fiscal year and has been running at a loss since 2015. The resort is scheduled to re-open on April 21.
Hong Kong airport to allow transit passengers as part of reopening
>> Building on reopening news, Hong Kong is set to allow transit passengers at its main airport beginning April 1. Airport Authority Hong Kong, which issues rules for the airport, confirmed the news to Bloomberg. It's a move that could boost struggling Hong Kong carrier Cathay Pacific. Hong Kong's government will lift a ban on flights from nine countries including the US deemed at high risk for Covid 19, Chief Executive Carrie Lam said Monday.