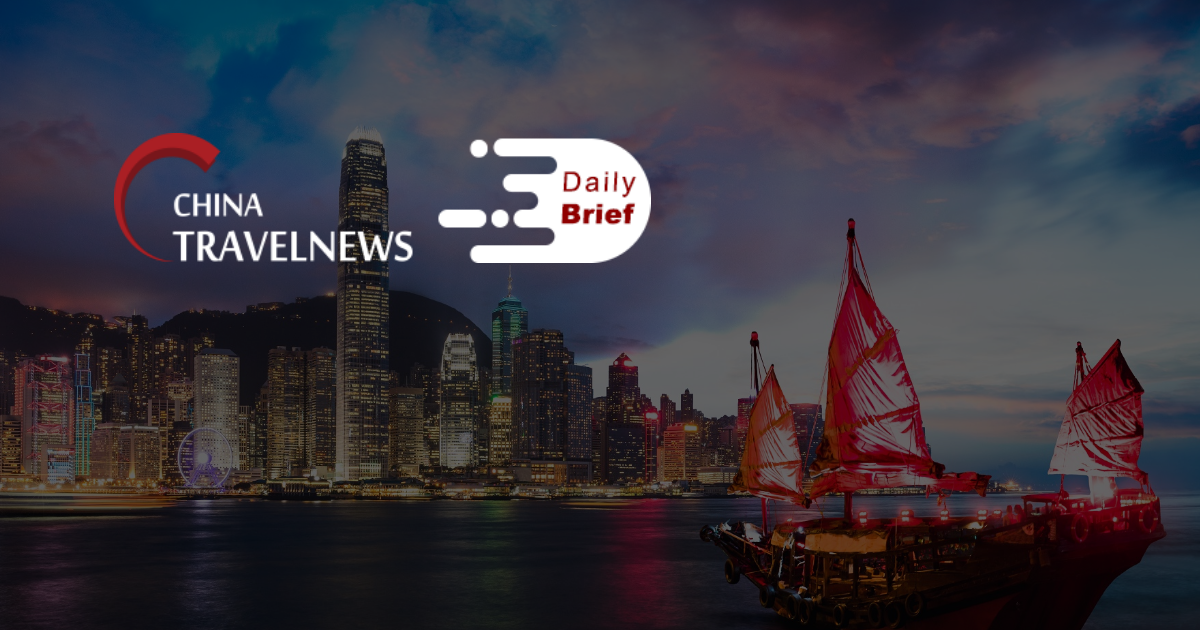 US CDC says unvaccinated travelers should avoid Hong Kong travel
>> The US Centers for Disease Control and Prevention (CDC) on Monday recommended unvaccinated travelers avoid travel to Hong Kong over rising COVID-19 cases. The CDC raised its COVID-19 level for Hong Kong from Level 1: Low to Level 3: High, one level below its highest warning level.
Hong Kong to lock down city for testing, local media say
>> Hong Kong residents emptied store shelves in a scramble to prepare for a reported lockdown of the city later this month, when officials will carry out a mandatory testing drive intended to contain a snowballing Covid outbreak. Restrictions on movement within the city will be enforced to ensure the testing effort is effective, Sing Tao Daily and other domestic media reported Tuesday.
Qantas eyes mid-year return to Hong Kong
>> Qantas is hopeful of resuming flights to Hong Kong in July this year, providing of course that the Asian metropolis – and the Chinese mainland – unlock their borders to international visitors. Speaking at the airline's financial results for July-December 2021, Qantas Group CEO Alan Joyce noted that Hong Kong and Shanghai "together represented around 12%" of Qantas' pre-Covid capacity.
Hong Kong may reopen borders for international travel this year: Paul Chan
>> Hong Kong Financial Secretary Paul Chan painted a rosy picture of resuming quarantine-free travel with foreign countries within this year. He said the fifth Covid-19 outbreak could end in about two months according to current studies. The city will then maintain the "dynamic zero infection" policy for resuming quarantine-free travel with the mainland.
All Sanya to Beijing flights suspended due to COVID-19
>> As of midday February 28, all flights from Sanya to the Chinese capital have been temporarily suspended until further notice due to a new confirmed case of COVID-19 reported in Sanya. In addition to the temporary suspension of flights to Beijing, Sanya Phoenix International Airport has also implemented stricter rules for entering the terminal buildings as of midday February 28.
Asian carriers spared from Russia-Europe airspace closures
>> The closing of Russian airspace to many European airlines has so far spared Asian carriers that have had a slower recovery from the pandemic than rivals elsewhere in the world. As of Sunday afternoon, Cathay Pacific, Korean Air, China Eastern Airlines and Air China were still flying over Russia, which makes up about one-eighth of the world's landmass and spans across much of northern Europe and Asia. The country's vast reach makes it difficult for carriers to avoid on many intercontinental routes.
Hotel investment on the Chinese mainland returns to pre-pandemic level
>> Hotel investment on the Chinese mainland in 2021 recovered to pre-COVID-19 levels of around USD 2.1 billion, and such momentum will likely extend through 2022, according to the annual Hotel Investment Outlook released on Monday by global property consultancy JLL. The recovery was mainly attributed to notable improvement in RevPAR, a key metric used to measure hotel performance, as well as demand for short-distance trips and staycations, which helped improve the performance of luxury and high-end hotels.
Evergrande sells four projects to state-owned firms to deal with debt burdens
>> Reuters reported China Evergrande Group sold four projects to two state-owned trust firms to resolve its shortage of funds, including a theme park development in Guangzhou worth RMB 1.1 billion (USD 174 million).