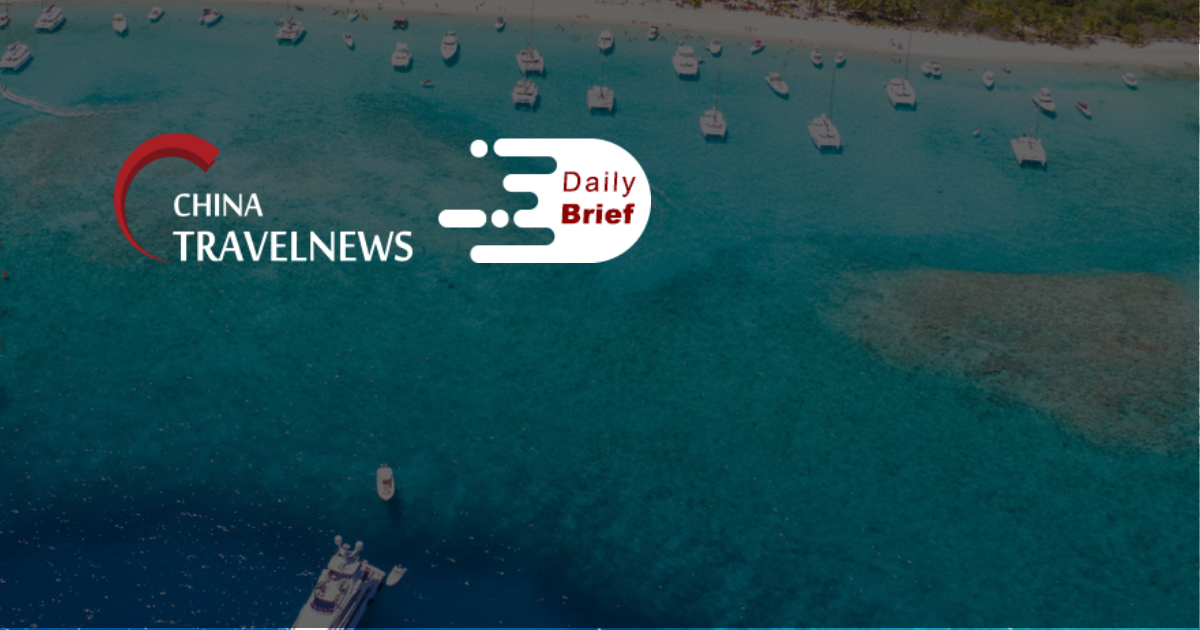 China blasts US as 'bullying' with 'wanton' flight suspensions
>> China accused the US of "bullying" over its decision to suspend dozens of flights from America by Chinese airlines, underscoring lingering tensions between the world's biggest economies. The US on Friday issued restrictions on Air China, China Eastern Airlines, China Southern Airlines and Xiamen Airlines, resulting in the suspension of 44 flights by those carriers.
Genting Hong Kong CEO resigns
>> Genting Hong Kong chairman and CEO Lim Kok Thay resigned on Monday. The cruise company filed to end its operations last week, and provisional liquidators have been appointed. Genting HK is the parent company of Crystal Cruises, which announced last week that it would pause operations.
Hong Kong restrictions push Cathay Pacific back into the red
>> Cathay Pacific Airways is back to burning cash, following the Hong Kong government's renewed travel restrictions and quarantine rules that aim to keep the Omicron variant at bay. The Oneworld carrier anticipates monthly cash burn of USD 128-193 million from February following capacity cuts in response to the tighter restrictions, a reverse for the airline that was "marginally cash generative" in the second half of 2021.
China says not ready to resume Vietnam flights
>> The Civil Aviation Administration of China has rejected Vietnam's proposal to resume commercial flights since strict entry measures remain in place to control Covid. The Civil Aviation Authority of Vietnam said last month it wrote to its Chinese counterpart about restarting flights, but was informed that with number of Covid cases still remaining high globally as well as in China the government was yet to ease control measures.
Shanghai airport sees another year of losses amid epidemic
>> Shanghai Airport, a major aviation hub in China, predicted losses in 2021 could reach RMB 1.64 billion (USD 259 million) to RMB 1.78 billion due to the epidemic. Passenger throughput and the completion of aircraft take-off and landing at Pudong airport were lower than expected at the beginning of the year, and the spread of the epidemic in many parts of China have also limited the recovery and growth of domestic airline business volume. Shanghai airport reported a net loss of RMB 1.267 billion in 2020.
CWT appoints COO of RoomIt and China operations
>> Corporate travel management company CWT has appointed Belinda Hindmarsh as SVP, Chief Operating Officer of RoomIt and China, effective immediately. Belinda will report to President & Chief Commercial Officer, Patrick Andersen. She has over 20 years' experience in the travel tech space, having held various international and global operations, marketing, supplier management and commercial roles with Expedia Group and Aer Lingus.
Disneyland celebrates Chinese Lunar New Year
>> Disney's California Adventure Park kicked off celebrations of the Year of the Tiger on Friday, featuring a string of Chinese culturally themed performances, art shows, lantern decorations and Asian-inspired dishes. Visitors from around the world joined the special celebrations, immersed in a festival atmosphere and sharing wishes for good health, luck and prosperity throughout the year ahead.