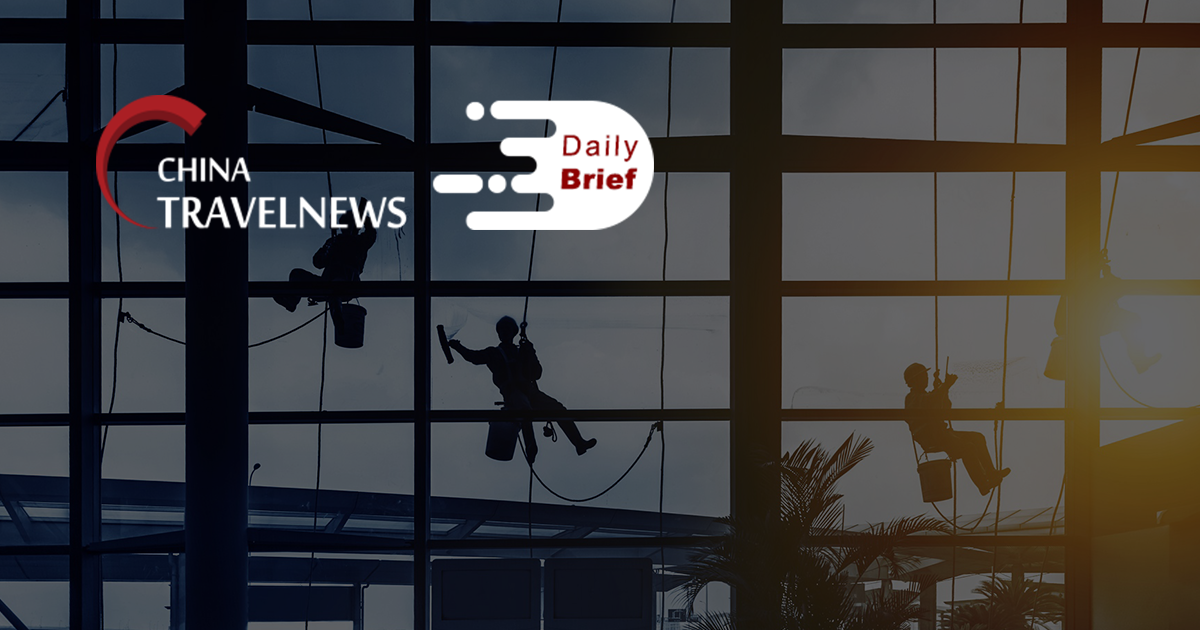 Alibaba-supported robotics startup raises USD 31 million
>> Chinese service robot provider ExcelLand has secured RMB 200 million (USD 31 million) in its latest round of financing. The company was backed by Huazhu Group and BTG Homeinns Hotels in an earlier funding round announced in August 2020. ExcelLand also received hundreds of millions of yuan from another round in March 2021, in which Alibaba was a joint investor.
Trip.com Group to borrow up to $1.5 billion for repayment of earlier loan
>> Trip.com Group said that it has reached a transferrable term loan agreement with some financial institutions to raise up to USD 1.5 billion. The loan facility has a 3-year tenor. The proceeds may be used for the repayment of an earlier loan deal of USD 1.5 billion formed in July 2019.
Asia Pacific's total hotel rooms under contract rose 5.4% in September
>> Europe and Asia Pacific showed an increase in hotel pipeline activity at the end of the third quarter, according to September 2021 data from STR. Asia Pacific's total rooms under contract rose 5.4% year-on-year to 550,818 in September 2021. Among countries in the region, China has the most rooms in construction (295,989), followed by Vietnam (29,178).
5G ensures optimal tourist experience in new Beijing amusement park
>> Within four square kilometers fully covered by 5G technology at the Universal Studios resort in Beijing, mobile networks can support tens of thousands of users at the same time, with extensive indoor digital systems and macrocells. Universal Studio is part of China Unicom Beijing's "5Gigaverse" network, which improves network performance and accelerates the expansion of 5G network coverage.
Travel permit renewal more convenient for Hong Kong, Macau residents on Chinese mainland
>> By October 10, Chinese mainland public security authorities had renewed or replaced 75,000 mainland travel permits for Hong Kong and Macau residents who study, work or live on the mainland, the National Immigration Administration said Saturday.
Chinese tourists' disappearance is remaking Hong Kong retail
>> Luxury retail chains are losing their once-iron grip on Hong Kong's shopping streets, as Covid-19 keeps visitors away and forces the city to shift toward restaurants and bars catering to residents. The shift could last even after borders reopen and travel resumes, with mainland tourism likely still hindered by political concerns and challenges from e-commerce, said Emily Leung, a senior analyst at Euromonitor International in Hong Kong.
Hong Kong bans Air Canada flights from Vancouver for 2 weeks
>> The Hong Kong Department of Health has put a two-week ban on direct flights from Vancouver to Hong Kong operated by Air Canada. Officials in Hong Kong took action Friday after detecting nearly 60 imported cases over a two-week period.
Chinese robots company reveals restaurant solutions at FOODtech Japan 2021
>> Keenon Robotics, a China-based commercial service robotics company, revealed its full product line of restaurant service robots demonstrating its innovative robotics products and solutions at FOODtech Japan 2021, a Business to Business (B2B) exhibition specializing in food factory, restaurant and kitchen automation technologies.
Wuhan Marathon set to make its return with COVID-19 protocols in place
>> Several high-profile international events in China were canceled, including the World Championships in rowing and taekwondo, since the beginning of the pandemic. But test events for the Beijing 2022 Winter Olympic and Paralympic Games are now underway, featuring some international competitors. The Beijing Marathon is set to return in China's capital on October 31, the following Sunday after the Wuhan Marathon.