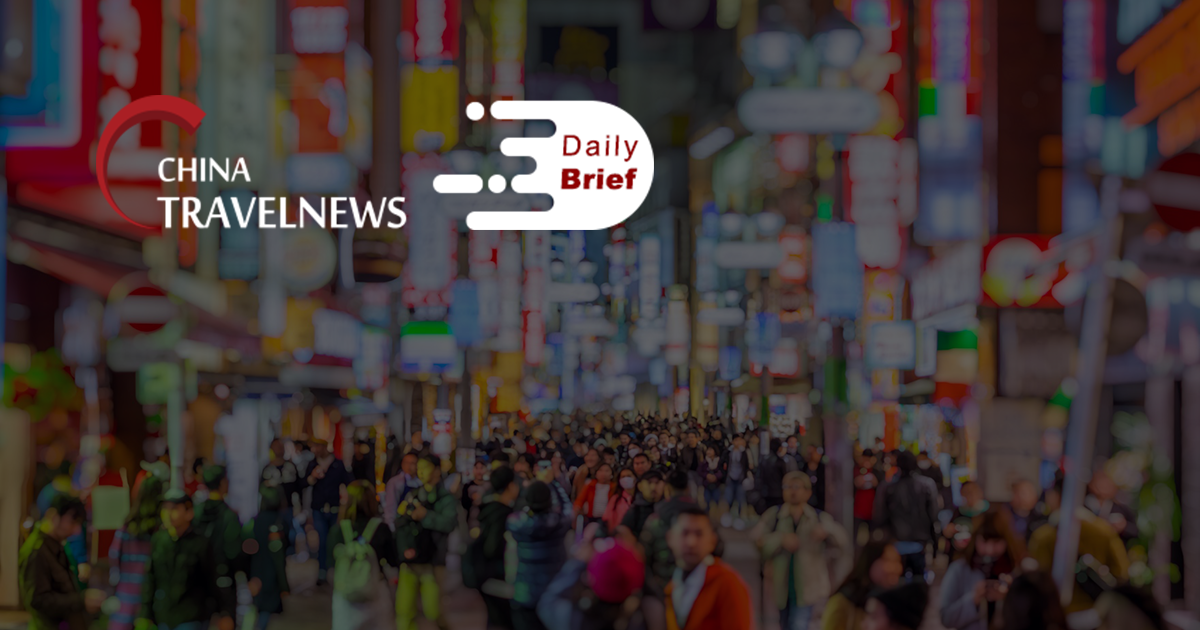 China suspends group travel to provinces with high, medium risk
>> Travel agencies and online travel companies in China have been asked to immediately suspend trans-provincial group tours, air ticket and hotel reservation services once there are high- and medium COVID-19 risk areas in the provinces, according to the Ministry of Culture and Tourism. Such tours will resume after the high- and medium-risk areas in the affected provinces are cleared, said Hou Zhengang, an official said.
Robust holiday travel expected in China despite new outbreak
>> As the Mid-Autumn Festival approaches, Chinese consumers' thirst for travel appears resilient in the face of a recent COVID-19 outbreak in East China's Fujian Province as well as weaker-than-expected retail sales growth in August. Universal Beijing Resort is ranked among the hottest tourist destinations for the festival, according to online travel platform Trip.com.
Chinese hotel chain BTG Homeinns starts tariff-free global shopping site
>> BTG Homeinns Hotels Group has launched a tariff-free cross-border e-commerce platform for its members, the Chinese hotel chain operator announced. BTG Homeinns' entry into the retail sector, especially cross-border e-commerce, does not mean that the Shanghai-based company will compete directly with other online shopping platforms, according to General Manager Sun Jian.
Tougher EU airport slot rules trigger Asia retaliation threat
>> Regulators in Asian hubs like Singapore and Hong Kong have threatened to retaliate against European Union plans to force airlines to start using take-off and landing slots frozen during the coronavirus pandemic, a move that could oblige Europe's carriers to fly empty seats for thousands of miles at a loss.
Chinese 'Big Three' domestic traffic hits 2021 low
>> Domestic traffic in August at China's three largest airlines hit a new low in 2021 as parts of the Chinese mainland battled a surge in coronavirus infections caused by the more contagious Delta variant. Air China, China Eastern Airlines and China Southern Airlines all carried significantly fewer passengers compared to the same period in 2020, as well as in July. Capacity was also significantly cut during the month.
Hong Kong set to raise quarantine times for Cathay Pacific crew
>> Cathay Pacific aircrew will soon be spending longer in quarantine after returning to Hong Kong from countries deemed at high risk of Covid-19 under rules set to be tightened by health officials, according to the South China Morning Post. The updated regulations – intended to reduce the risk of infections entering the community – could come into effect as soon as Monday, according to three sources.
Hong Kong won't open up before vaccination hits at least 80%
>> Hong Kong won't consider shifting its zero-tolerance Covid-19 strategy to one of "living with the virus" until the vaccination rate is 80% to 90%, with its fate tied to how China approaches reopening, said a top virus adviser to the government. "Covid Zero is not a long-term policy, we can try to boost the vaccination as much as we can during this policy," said David Hui, a professor at the Chinese University of Hong Kong who leads an expert committee that advises the government.
Taiwan to issue 1.2 million travel vouchers
>> Amid a panoply of measures to boost the economy in the wake of the COVID-19 pandemic, the Taiwan government announced it would issue 1.2 million travel vouchers worth NT$1,000 (USD 36.08) each.