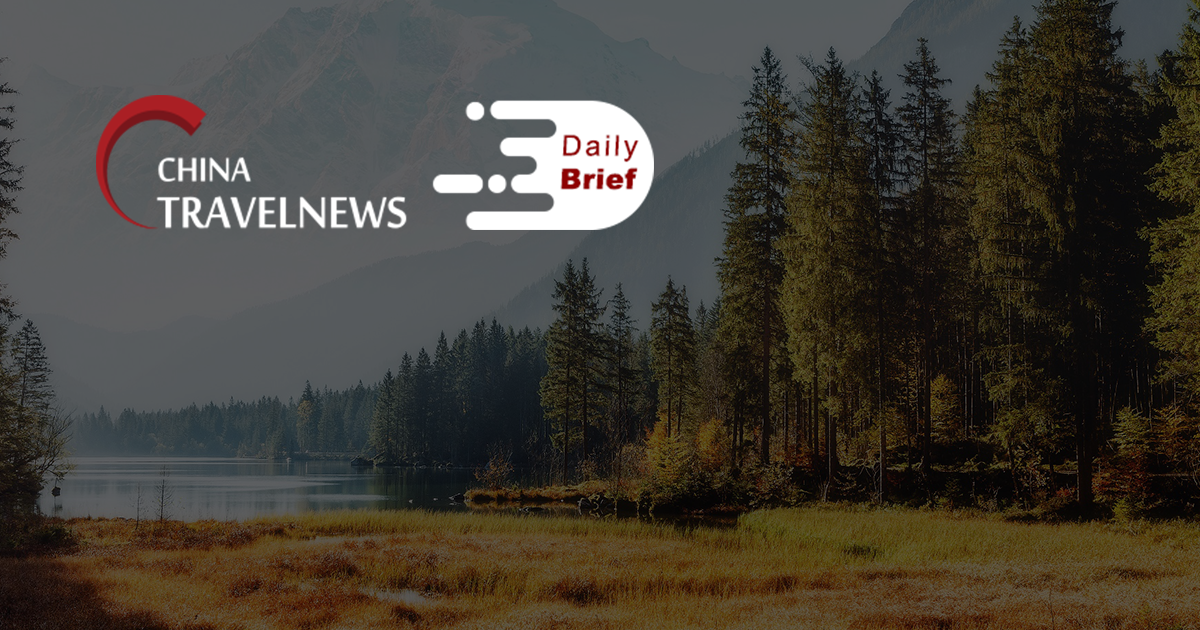 Tongcheng-Elong to renew strategic deal with shareholder Tencent for customer acquisition
>> Tongcheng-Elong, a Chinese online travel company invested by Tencent and Trip.com Group, announced on September 9 that it has put forward a proposed plan to leverage and renew its strategic partnership with shareholder Tencent for the three years from August 1, 2021 to July 31, 2024.
Despite the challenging market situation during COVID-19 which led to a lower actual historical transaction amount in the recent periods, Tongcheng-Elong still recorded an increase of average MAUs year-to-year from 27.1 million to 28.7 million and increase of paying ratio 13.2% to 14.6% in the fourth quarter of 2020. As at March 31, 2021, the company's registered users residing in non-first-tier cities in China accounted for about 86.4% of the total registered users. As of September 6 this year, Tencent held 21.52% of Tongcheng-Elong's shares while Trip.com Group controled a 25.32% stake in Tongcheng-Elong.
Booking.com APAC chief: making business easier for anyone and anywhere
>> European and American online travel giants continue to invest in the Asia Pacific markets despite challenges and risks. Booking.com's APAC chief Laura Houldsworth told ChinaTravelNews that the company is geographically challenged on even intra-region travel in APAC, more so than the comapny is in Europe and the US. But Booking.com said it is best positioned to lead the recovery.
China tests Olympic COVID-19 restrictions at National Games
>> China wants the 2022 Beijing Winter Olympics to go off without a hitch — and without jeopardizing the country's "zero COVID" strategy. That suggests broader and stricter restrictions compared with Tokyo's Summer Games, which logged around 430 cases. Meanwhile, another mass athletic event will begin next week in Xi'an, showcasing measures Beijing might employ.
Meituan starts trial to promote digital yuan, low-carbon travel
>> China's online delivery giant Meituan started distributing digital yuan "red packets" on Thursday, aiming to promote low-carbon travel, in another major push for China's digital currency that is on a rapid expansion trend across the economy.
Hong Kong eases restrictions on travel, integrates with national development
>> Authorities in China's Hong Kong SAR announced that the city will soon lift strict restrictions on individual travel from the Chinese mainland and Macao. Experts said this is a significant move to open amid the COVID-19 pandemic, and it could offer a boost to the city's virus-stricken economy since arrivals from the Chinese mainland account for the majority of tourists and visitors to Hong Kong, meanwhile it will also expedite the economic integration of the Guangdong-Hong Kong-Macao Greater Bay Area.
Cathay staff sacked for not getting Covid jabs
>> Cathay Pacific said it has sacked "a small number" of flight crew who weren't vaccinated against Covid-19 and didn't produce proof of medical exemption. The loss-making carrier said the coronavirus pandemic has severely affected its operations, and control measures implemented around the world made it difficult to arrange duties for unvaccinated crew.
Azerbaijan lifts air travel restrictions for 12 more countries including China
>> The government of Azerbaijan has lifted air travel restrictions for citizens of 12 more countries starting from September 6. Citizens of mainland China and Hong Kong, Estonia, Finland, France, Croatia, Iceland, Italy, Latvia, Lithuania, Malaysia, Saudi Arabia, and Japan will be allowed entry, Interfax Azerbaijan reported.
China wants airline passengers from Portugal to quarantine three weeks
>> China wants anyone traveling from Portugal to quarantine for three weeks (or 21 days) before they step onto the plane. A statement issued by a number of Chinese embassies – including the one in Lisbon – says: "all personnel from companies with Chinese capital must be quarantined for 21 days in advance (of traveling to China) and provide quarantine certificates stamped by the respective companies".
Beijing launches 10 Great Wall tourist routes
>> Beijing, China's capital, unveiled 10 new Great Wall tourist routes, allowing people to learn more about the culture of the Great Wall, according to the municipal administration of cultural heritage.
South China city to grow night economy with clustered night-time consumption zones
>> Nanning, capital of southern China's Guangxi Zhuang Autonomous Region, is growing a batch of night economy clustering areas featuring diversified scenarios for night-time consumption to light up the local economy.