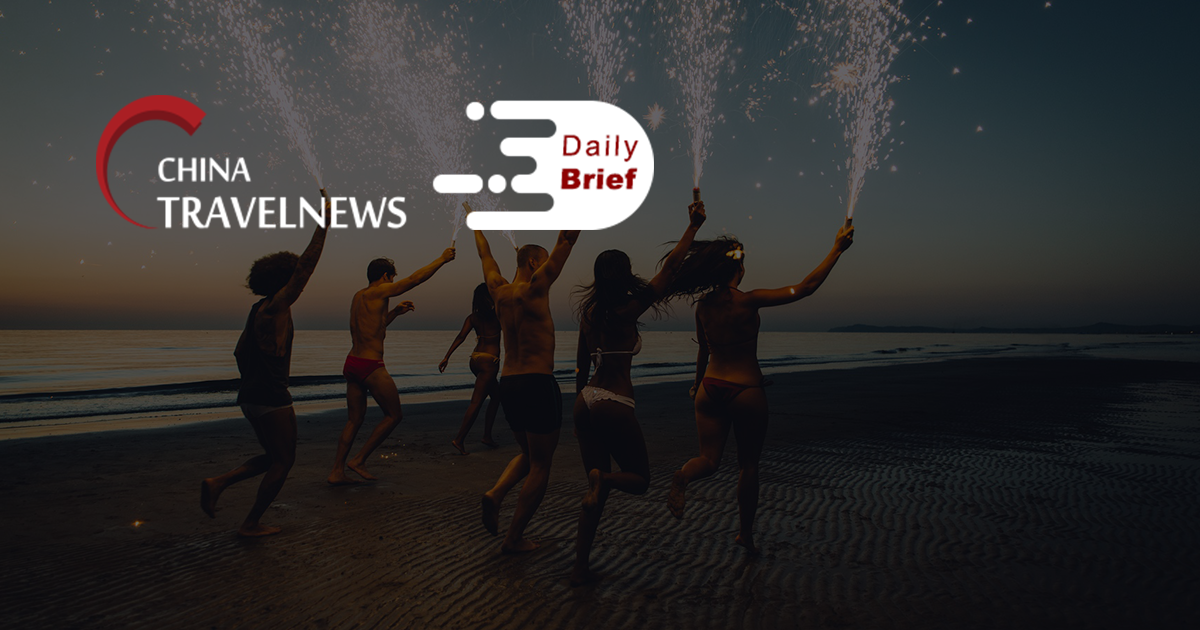 Tencent-invested OTA Tongcheng-Elong to change name
>> Chinese online travel company Tongcheng-Elong said it plans to change the company name to "Tongcheng Travel". The change is subject to approval by the shareholders and the Registrar of Companies in the Cayman Islands.
Huawei to invest $100 million in Middle East startups
>> As part of its move away from hardware, Huawei is scaling up its cloud services and startup support in Asia Pacific. Huawei announced its plan to invest $100 million in the Middle East's startup ecosystem. Marketplace Wego is the first travel player to sign a partnership with Huawei's Petal Search to integrate the travel app into Huawei smartphones.
Ocean Park seeks potential partners to co-develop three new zones
>> Hong Kong's Ocean Park issued a pre-qualification invitation last week to seek potential partners to co-develop the park through a Build-Operate-Transfer (BOT) model and respondents can submit their interest in up to three new zones. To further support the Park's efforts in conservation and education, the Park encouraged bidders to integrate several principles into the zones' concept design and operations.
Government's quarantine U-turn leaves Hong Kong hotels reeling
>> Abrupt changes in quarantine rules for entry into Hong Kong have thwarted travel plans and created chaos for designated quarantine hotels (DQHs). The Hong Kong government announced on August 17 that it would be imposing a 14-day quarantine minimum for all arrivals from medium-risk countries from August 20. That policy U-turn has left DQHs like Ovolo Southside fielding hundreds of calls and emails from customers requesting for either an extension of their stay or a cancellation of their entire booking.
Cathay closes The Bridge lounge at Hong Kong airport
>> Cathay Pacific's once-expansive Hong Kong lounge network is shrinking, with The Bridge to permanently close. The airline confirmed that the business class lounge, which was shuttered in April 2020 as the coronavirus pandemic took hold, will remain closed.
Hong Kong resists mandates to fix lackluster vaccine effort
>> Hong Kong has no plans to boost the city's lackluster vaccination effort through mandates, a top government official said. Six months after the start of the vaccination program, which features free shots from either BioNTech or Sinovac Biotech, only 42% of Hong Kong's population is fully vaccinated, according to data compiled by Bloomberg.
European business leaders say quarantine could harm Hong Kong's international status
>> The European Chamber of Commerce in Hong Kong has urged the government to open the city after it tightened its quarantine measures in mid-August. This comes as the group feels the tightened measures will otherwise undermine Hong Kong's status as an international business center.
Guangdong eases restrictions for outbound trips
>> Authorities in mainland China's Guangdong province – neighboring Macau – have eased travel-related restrictions for outbound travelers. The move comes as the number of places in the country labeled as either 'mid' or 'high risk' for Covid-19 infection continues to dwindle.
Guangdong travel agencies given green light to resume cross-provincial tours
>> The Guangdong Department of Culture and Tourism has granted permission for travel agencies in the province to resume cross-provincial tours in the latest easing of recently introduced COVID-19 restrictions. Authorities announced in early August that all travel agencies should suspend organizing cross-provincial tours and receiving cross-provincial groups in an effort to fight the recent outbreak in the country.
Ying Hai entered into equity transfer deal to acquire a travel agency
>> Ying Hai Group Holdings announced that it entered into equity transfer agreements for acquisition of entire equity interest in travel agency Zhuhai Huanya International Tourism at the purchase price of RMB 1,551,641 (HKD 1,861,969).