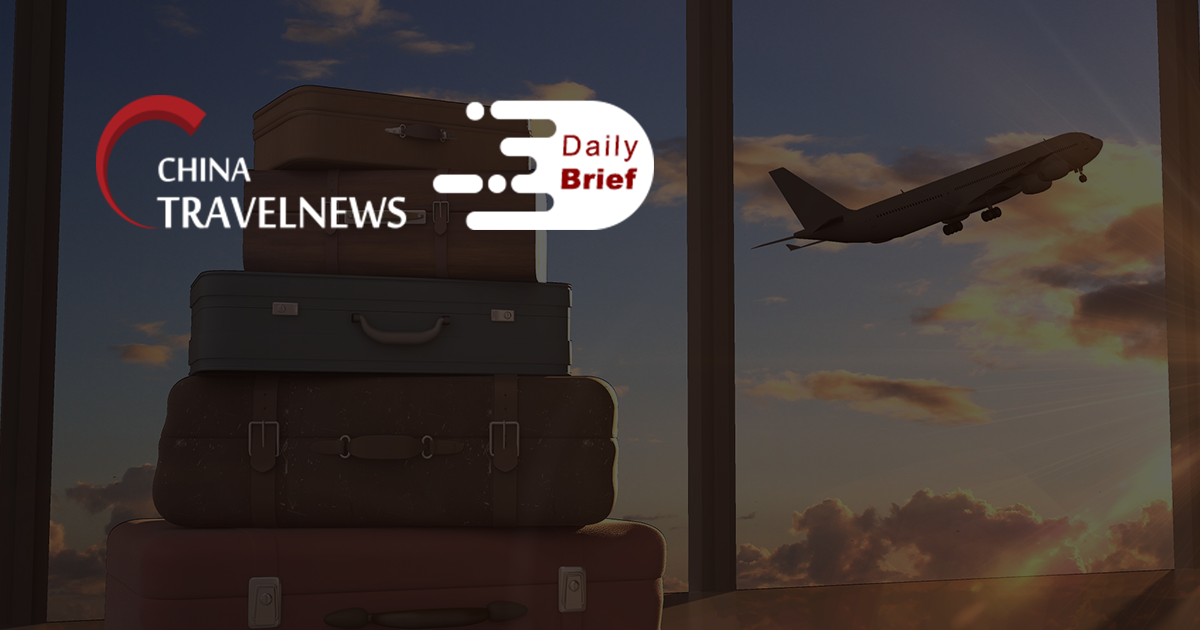 China's COVID outbreak hitting services sector, travel, hospitality
>> China's tighter social restrictions to fight its latest COVID-19 outbreak, now in its fourth week and involving more than a dozen cities, are hitting the services sector especially travel and hospitality in the world's second-largest economy. Citi analysts expect full recovery of the service sector to be further delayed to the fourth quarter.
Air China stock will struggle to lift off
>> Last year Chinese airlines weathered the initial COVID storm relatively well, as domestic tourism roared back and helped cushion the hit to international travel. But with China now fighting to contain the highly contagious Delta variant of Covid-19, domestic tourism is again struggling, and the day the nation reopens its international borders is looking ever farther off. One way to play a "locked away for longer" theme for China would be to sell airline stocks, particularly those like Air China with big exposure to international travel.
Boeing 737 Max test plane takes flight in China after 2 years of grounding
>> A Boeing 737 Max test plane took to the skies in China on Wednesday as the U.S. manufacturer looks to end a nearly two-and-a-half-year regulatory grounding of the model in the key travel market. Boeing said it was continuing to work with global regulators as they complete their validation processes on the model and declined to comment specifically on the test flight in China.
China world's largest domestic air travel market in 2020
>> China became the largest domestic air travel market in 2020 for the first time on record, as air travel rebounded faster in its domestic market following the country's efforts to control COVID-19, according to a report by the International Air Transport Association. China's airlines outperformed other international airlines in 2020, the worst year on record, due to the country's effective control of the COVID-19 pandemic.
Cathay Pacific's loss shrinks in first half, risks to overseas slots flagged
>> Hong Kong's Cathay Pacific said on Wednesday its first-half loss shrank by nearly a quarter, helped by a drastic reduction in headcount and strong air cargo demand. But Cathay, which lacks a domestic market, remains badly hit by pandemic-related border closures, with passenger revenue plunging 93% during the first six months of the year.
Executive warns Cathay could lose overseas runway slots if Hong Kong stays shut
>> Hong Kong must further reopen to overseas travelers or Cathay Pacific will be forced to hand back unused runway slots to foreign airports, dealing a permanent blow to the city's status as an international hub, a top executive has warned. The assessment came as the company on Wednesday unveiled losses of HK$7.6 billion (US$977 million) in the first half of 2021, a modest improvement over the shortfall posted in the same period last year.
Fully-vaccinated Taiwanese eager to travel: survey
>> More than 84 percent of those fully vaccinated in Taiwan are eager to travel abroad, while 40 percent of them said that they hope to travel before the end of next year's winter break, a survey released yesterday by the Chinese-language Xinmedia found. However, 19.1 percent said that their overseas travel plans were unlikely to materialize before next summer.