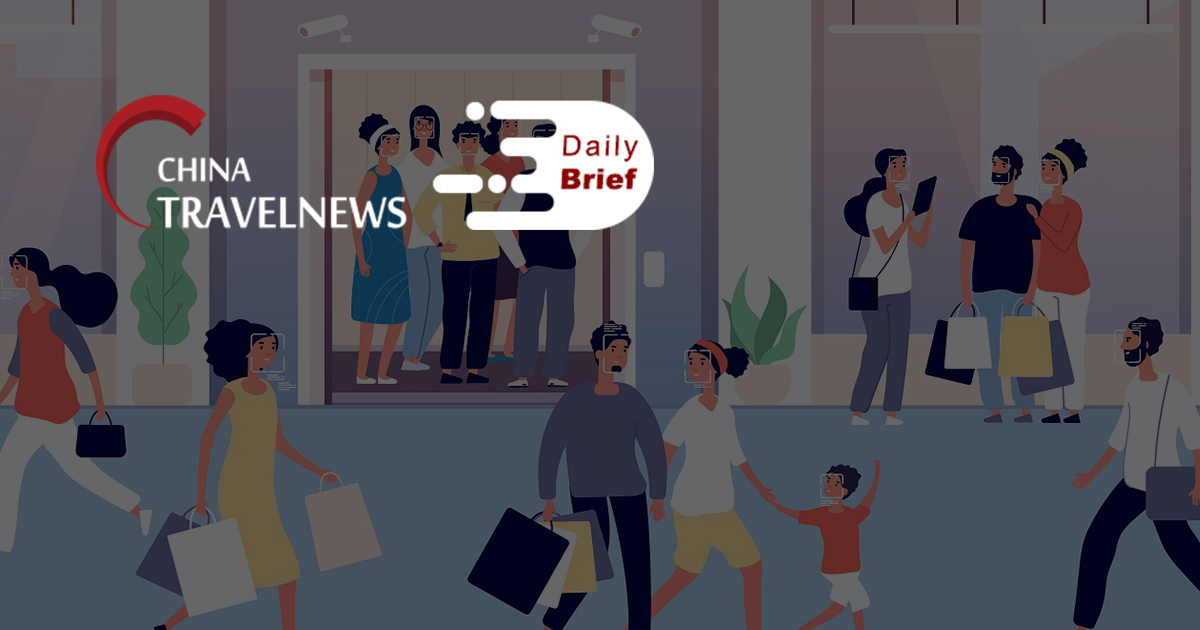 Global aviation industry grapples as Chinese airlines scrap flights
>> Airline seat capacity this week declined about a quarter of a percentage compared to 68% of the amount offered in the same week of 2019. The biggest challenges are once again in Asia. The broadest virus outbreak in China since the pandemic first began has forced officials to suspend flights and increase testing of airport workers. That's taken a chunk out of the nation's massive domestic aviation trade, which has performed the best among the largest pre-pandemic global markets. The question for airlines now is whether vaccines can be distributed quickly enough to counter the spread of new coronavirus variants.
China's spiraling Delta variant outbreak hits Wuhan, as country introduces mass travel restrictions
>> China's spiraling Delta variant outbreak has reached Wuhan, the original epicenter of the pandemic, prompting citywide coronavirus testing as authorities scramble to contain the city's first reported local infections in more than a year. China is grappling with its worst outbreak in months, with more than 300 cases detected in more than two dozen cities across the country. Chinese immigration authorities have vowed to "strictly restrict non-urgent, unnecessary cross-border travel," including tightening the issuing of passports for Chinese citizens.
Domestic airlines to offer free ticket refunds amid COVID-19 outbreak
>> China's civil aviation authority has ordered domestic airlines to offer free ticket refunds for recent flights due to the COVID-19 outbreak across the country. The Civil Aviation Administration of China (CAAC) stipulated that airlines or their agents should not take additional charges for ticket refunds for flights between Wednesday and the end of August. With the recent outbreak in Shanghai's neighboring Nanjing, capital of Jiangsu Province, and other Chinese cities, travelers are now more likely to change their itinerary.
China's summer tourism grinds to halt as Delta variant spreads and 'tourists are scared away'
>> Any business recovery that China's tourism operators were hoping for this summer holiday season has been thwarted following the latest outbreak of Covid-19 said to have originated in Nanjing. In a bid to curb transmissions, all of the mainland's 31 provincial-level jurisdictions had issued notices by Monday advising people not to travel domestically. Some provincial governments singled out only medium- and high-risk regions, while others asked people to avoid all interprovincial travel. But even if there were not interprovincial travel restrictions, some say many people would still be avoiding long-distance travel.
Europe becomes strategic partner of ITB China 2021, aims to revive Chinese tourism
>> The European Travel Commission (ETC) is strengthening ties with ITB China as a Strategic Partner in 2021. ETC will have a strong presence at this year's hybrid show, reflecting the optimism of Chinese tourism returning to Europe. In addition to the EUROPE pavilion, ITB China will show strong individual presences of other major European destinations, such as Finland (Visit Finland), Italy (ENIT - Italian National Tourist Board), Malta (Malta Tourism Authority), Spain (TOURSPAIN), Switzerland (Switzerland Tourism) and United Kingdom (VisitBritain).
2021 TravelDaily Conference & Digital Travel Show postponed
>> In line with COVID-19 prevention and control measures, and to protect the health and safety of our fellow delegates and partners, TravelDaily has decided to postpone the "2021 TravelDaily Conference & Digital Travel Show" from September 1-3 to November 9-11. The event venue and all sponsorship and admission benefits will remain unchanged.
Cathay Pacific to launch Premium Economy on Dubai-Hong Kong flights
>> Passengers traveling between Dubai and Hong Kong with Cathay Pacific will be able to experience the airline's Premium Economy product with the rollout of the Airbus A350-900 on the route from August 6. The new aircraft with extra-wide cabins is configured in a three-class layout, with 280 seats comprising 38 in Business Class, 28 in Premium Economy and 214 in Economy.
China Eastern launches local live TV onboard with Panasonic Avionics
>> Live television in flight is coming to China. Panasonic Avionics will deliver multiple channels of live TV service to China Eastern as the launch customer of its expanded channel selection, adding multiple Chinese broadcasters to its portfolio. The ability to add the new channels comes, in part, thanks to the activation of APSTAR-6D and the increased network capacity it offers over China.
Boeing 737 MAX departs for key test flight in China
>> A Boeing Co 737 Max jet departed for China on Wednesday to conduct a flight test as part of the U.S. planemaker's attempt to gain approval in the vital travel market following two fatal crashes, according to a Reuters report. Boeing and China regulators have scheduled re-certification flights and testing in the coming days. Industry sources have cautioned that the worsening COVID-19 pandemic situation in China may delay the planned testing.
St. Regis Hotels and Resorts makes debut in China's coastal city of Qingdao
>> St. Regis Hotels and Resorts, part of Marriott International's portfolio of 30 extraordinary brands, announced the debut of The St. Regis Qingdao. The opening marks the first Marriott luxury brand hotel in the northeastern Shandong region. Within an hour's drive from Qingdao Liuting International Airport, the hotel is adjacent to scenic Fushan Bay, the venue for the sailing competitions during the Beijing Olympics, and with views of iconic local landmarks such as Badaguan Cultural Architecture Centre and Qingdao International Sailing Centre.