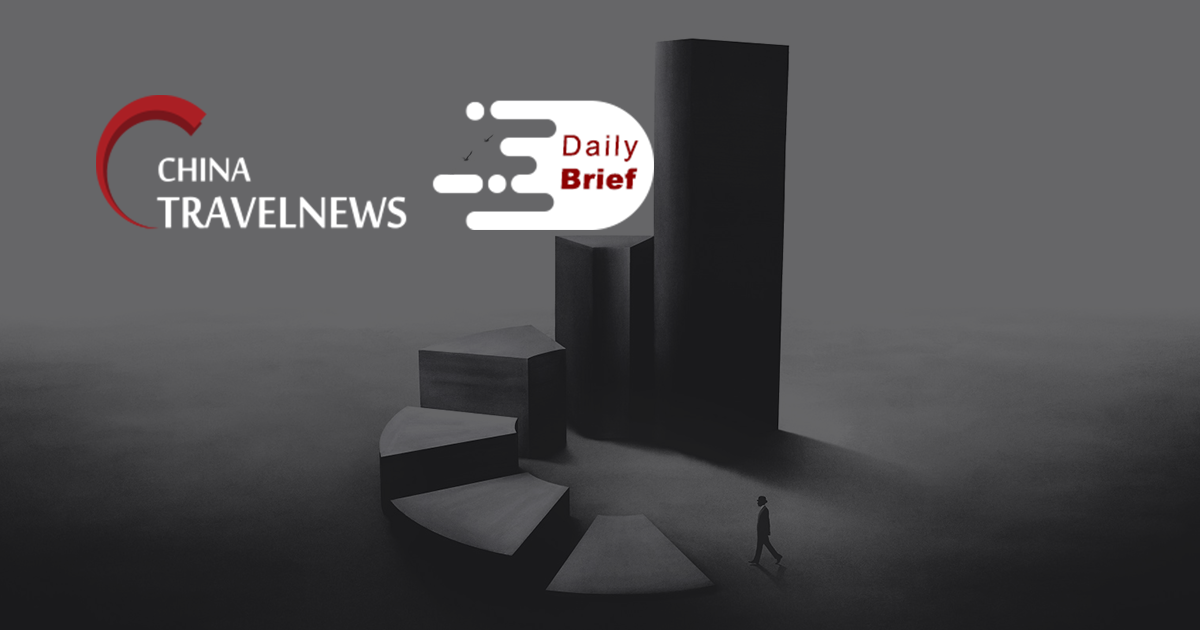 Search ends in Chinese hotel collapse that killed 17 people
>> The death toll in the collapse of a hotel in eastern China was raised to 17 Wednesday as authorities ended the search and rescue mission. The city of Suzhou said on its social media feed that 23 people had been pulled from the rubble of the Siji Kaiyuan Hotel, which collapsed on Monday afternoon. Suzhou is a popular tourist destination known for its historic canals and traditional Chinese gardens, as well as a major business center.
Club Med reports 172% growth in China business amid declines elsewhere
>> Chinese conglomerate Fosun International's travel unit Fosun Tourism announced on July 15 that the company's loss attributable to shareholders in the first half of 2021 is expected to be RMB 2,000-2,150 million (USD 310-333 million), mainly due to resort operations loss. For the first six months of the year, Fosun Tourism's resorts business volume was down by 64% from last year, and total business volume declined by 42%.
Due to the spread of the pandemic in Club Med's major customer sourcing markets and tourism destinations except for mainland China and the stringent pandemic prevention measures, all mountain resorts of Club Med in the Alps (except Saint Moritz resort in Switzerland) were not in operation for the 2021 snow season (from January 2021 to March 2021) and outbound travel from major customer sourcing markets was suspended. But the company's resort and destination operations in mainland China recorded significant growth. The business volume of Club Med resorts in China is expected to achieve 172% growth in the first half of 2021 as compared to the same period of 2020.
China Southern Airlines sees 13% rise in passenger capacity but 1.7% drop in international traffic
>> China Southern Airlines said its June passenger capacity as measured by available seat kilometers rose by 13.23% from last year. Passenger capacity for domestic, regional and international routes increased by 12.60%, 126.92% and 25.30%, respectively. Total passenger traffic as measured by revenue passenger kilometers increased by 23.9% while passenger traffic for international routes declined by 1.7%. Passenger load factor was 75.47%, up by 6.50 percentage points, but international-route load factor decreased by 13.80 percentage points during the time.
Cathay Pacific posts a 98.7% decrease in June passenger number from pre-pandemic level
>> Hong Kong's biggest airline Cathay Pacific said it carried a total of 40,651 passengers last month, an increase of 50% compared to June 2020, but a 98.7% decrease compared to the pre-pandemic level in June 2019. The month's revenue passenger kilometers rose 60.5% year-on-year, but were down 98% versus June 2019. Passenger load factor decreased by 5.6 percentage points to 21.7%, while capacity, measured in available seat kilometres, increased by 102%, but remained 92.2% down on June 2019 levels. In the first six months of 2021, the number of passengers carried dropped by 96.4% against an 85% decrease in capacity and a 95.8% decrease in RPKs, as compared to the same period for 2020. The company launched a new premium travel lifestyle brand "Cathay" recently which will allow users to purchase services and goods through the airline, only in Hong Kong at first.
Hong Kong to reopen to travelers from UK, India next month
>> Hong Kong next month will allow vaccinated residents and workers to return from the UK, Brazil, India and other countries it labeled as extremely high-risk areas, according to the South China Morning Post. Meanwhile, new daily infections in South Korea more than doubled from earlier this month.
Hong Kong, Taiwan to be added to England's green travel list
>> Travelers returning to England from Hong Kong or Taiwan will not have to quarantine as the two regions are due to be moved into the so-called Covid green list for travel, a reporter for the Guardian newspaper said. The reporter said Indonesia, Myanmar and Sierra Leone were also due to be added to the red list, meaning anyone returning from those countries would need to quarantine in a hotel.
Asian air travel could take 3 years to recover, lagging behind rest of world
>> Asian air travel may take another three years to recover fully from the devastation wrought by the pandemic, lagging behind rebounds in other regions and offering a stern headwind for refiners making jet fuel. It will take until 2024 for international air travel across the region to reach pre-virus levels, a year after global traffic hits that milestone, according to the International Air Transport Association. The region's overall flight numbers including domestic and international are 70% of pre-virus levels, but if China is excluded are only 40%, according to George Dix, an analyst.
China unveils its first national passenger aircraft—rivaling Airbus and Boeing
>> With more than $72 billion in state support, China's commercial airline is set to operate roughly 1,000 new Comac C919 airplanes, due to take flight before the end of this year. The airline industry is dominated by European planes like the Airbus and the American-made Boeing, which are battling the aviation market against China's aircraft manufacturer Comac.
Summer travel heating up one year after China resumed cross-provincial tours
>> China's domestic tourism market is heating up in tandem with temperatures. For July and August, group and individual tours surged more than 10 times in number over last summer, according to a report by Trip.com Group. One year after China restarted trans-provincial group tours in July 2020 after the COVID-19 pandemic, booking volume of trans-provincial tours this summer has soared more than 400% over last summer.
Visa-free travel between Ukraine, China real and necessary for mutual tourist, labor migration – expert
>> The establishment of a visa-free regime between Ukraine and China is quite realistic and necessary for the start of the process of mutual tourist and labor migration of citizens of both countries, political expert, PhD in philosophy and orientalist Andriy Buzarov said. He also added that "China has long practiced a bilateral visa-free regime with many countries of the world."
Lagardère Travel Retail steps up luxury shopping offer in Shenzhen
>> Lagardère Travel Retail has completed an ambitious renovation of the luxury fashion & accessories offer in Shenzhen Bao'an International Airport's domestic terminal. The Shenzhen gateway is the third-busiest airport in mainland China.