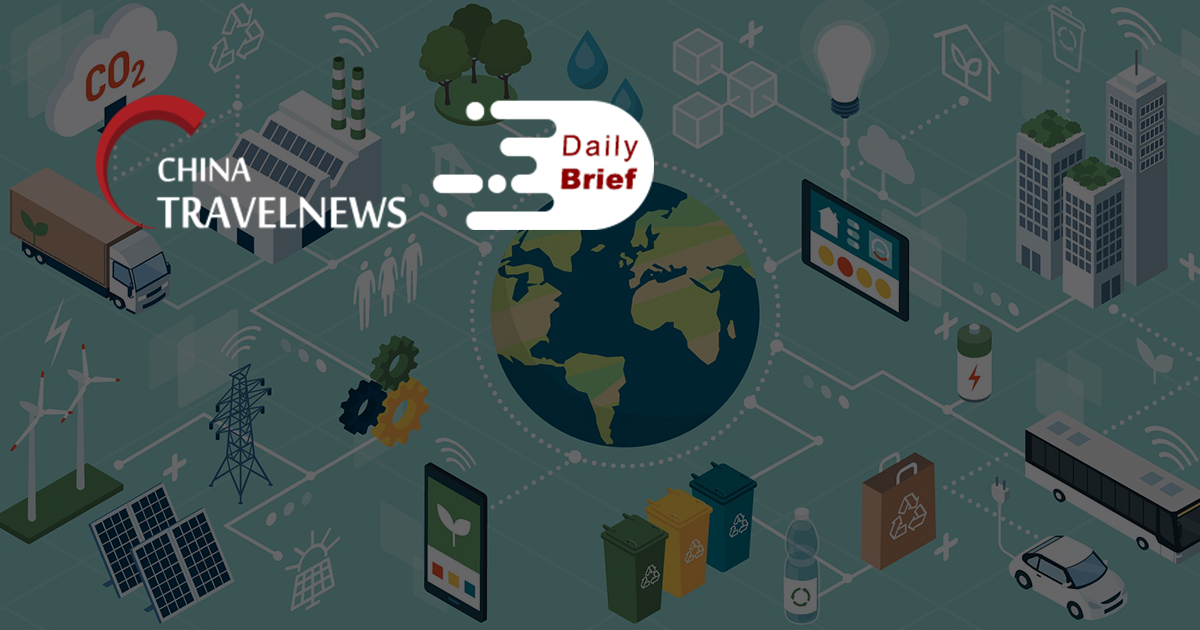 China Southern Airlines joining Huawei HarmonyOS ecosystem
>> China Southern Airlines said it has become the first carrier in Chinese mainland joining Huawei's Harmony ecosystem, a move to accelerate the carrier's digital transformation. Armed with Huawei's HarmonyOS 2, China Southern Airlines will offer passengers more convenient for air tickets booking and flight status updates.
Online travel company invests tens of millions of yuan in e-sports hotel brand
>> Chinese online travel company Tongcheng-Elong announced that it has invested tens of millions of yuan in e-sports hotel brand i HOTEL. Tongcheng-Elong has invested in the hospitality sector in the past. In January this year, the online travel group invested in Bolin Hotel Group, a mid-sized hotel chain based in Hunan province in the south. In April, Tongcheng-Elong debuted its first branded property Elong Hotel Shanghai.
More travel corridors could open from mainland China "before end of next year"
>> Dragon Trail International – a respected marketing solutions company specializing in global travel and the Chinese market – has given an interesting take on a recent article in the Wall Street Journal (WSJ) which has forecast that China will not open its borders to international travel until the end of 2022. The company projected that some travel corridors [albeit within China but outside the Mainland] are already open, and more could follow well before the end of next year. The WSJ article mentioned that "if China does ease restrictions, it is likely to first be on travel between the Mainland and Hong Kong and Macau".
The barriers for China-Australia travel bubble are obvious
>> While a travel bubble arrangement with China is critical for Australia's tourism industry recovery, the barriers are obvious. The Australian government is unlikely to ease border restrictions before the end of 2021. China also seems to be very cautious and apparently won't be opening its borders until the second half of 2022.
Serbia interested in resumption of regular flights to China
>> Serbia has expressed interest in the launch of direct flights linking Belgrade to China's Beijing and Shanghai, the Serbian President's Office said. In a phone call with the Chinese President Xi, Serbian president Aleksandar Vucic proposed the opening of direct flights from Belgrade to Beijing and Shanghai in the belief that regular air traffic would open new opportunities for economic cooperation.
Hong Kong bans all flights from the UK
>> Hong Kong will ban all passenger flights originating from the UK starting July 1. The city is designating the UK as "extremely high-risk" due to the spread of the Delta variant. Hong Kong has also imposed blanket flight bans on Indonesia, India, Nepal, Pakistan and the Philippines.
Macau visitation numbers likely to be less this year than previously thought
>> When 2021 began, it looked like Macau might be ready to make a significant rebound from the devastation caused by COVID-19 last year. The Macao Government Tourism Office (MGTO) optimistically predicted as many as ten million tourist arrivals coming to the city before 2021 ended. However, new COVID-19 problems that have arisen in certain parts of Asia are now forcing that prediction to be revised. As of yesterday, the MGTO believes the number of tourists coming to Macau will only be between 7-8 million this year.