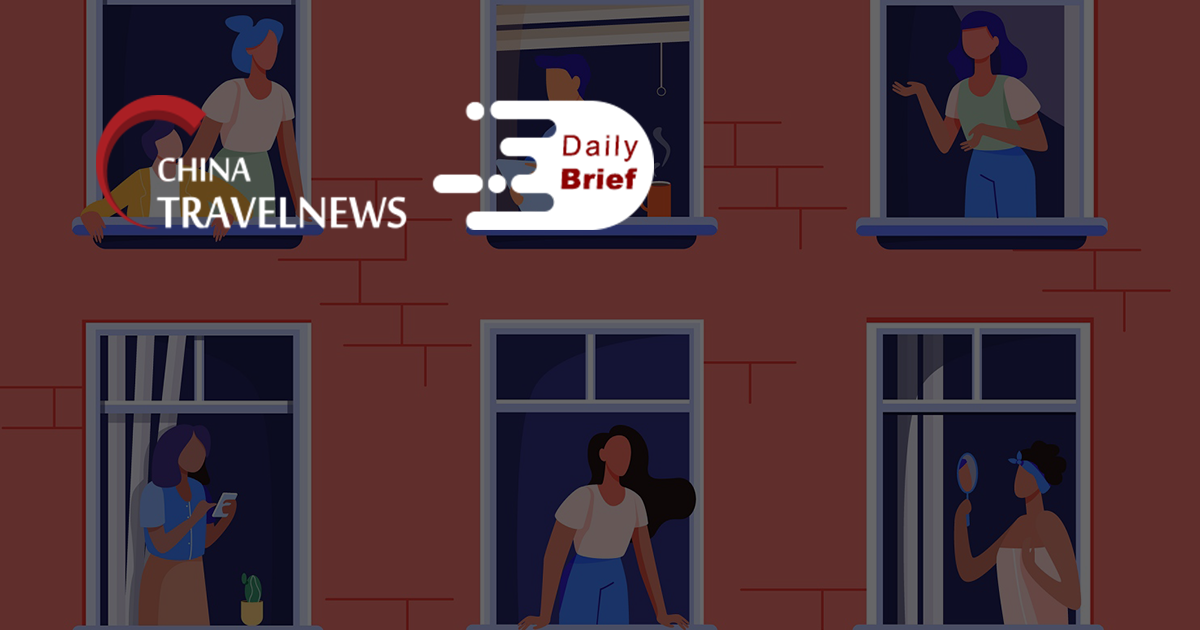 Trip.com launches newly expanded Top Global Restaurant List in Macao
>> Trip.com Group Gourmet, the dining hub hosted on the leading global travel services provider's platforms, launched the new 2021 Top Global Restaurant List in Macao. The launch of the Top Global Restaurant List is another element in Trip.com Group's continual efforts in bolstering travel-related content on its platforms to drive travel recovery.
Chinese city Guangzhou to build giant Covid-19 quarantine facility for international travelers
>> The southern Chinese city of Guangzhou is planning to build a massive quarantine complex for international travelers and local residents from high-risk areas because local hotels cannot cope with highly transmissible Covid-19 mutations such as the Delta variant, according to leading respiratory expert Zhong Nanshan.
Merkel, Macron back travel curbs, scold Greece for lax rules
>> Angela Merkel and Emmanuel Macron blasted Greece and other tourism-dependent nations for freely accepting visitors who were inoculated with less effective Chinese and Russian vaccines, signaling the possibility of additional curbs on travel ahead of the peak tourist season. Both Greece and Cyprus have waived quarantine requirements for visitors offering proof of vaccination with Russia's Sputnik and China's Sinopharm shots.
Hong Kong, mainland China may see limited travel in July
>> Hong Kong and mainland China may be able to reopen their border for quarantine-free travel next month if conditions to do so safely are met, according to top respiratory expert Zhong Nanshan. Zhong said Hong Kong had done well in preventing community spread of the Delta variant of Covid-19 because of measures such as testing entire residential blocks when a case was identified.
Cathay Pacific says worst of financial crisis behind it as war chest grows
>> Cathay Pacific has put the worst of its financial crisis behind it and now has more cash than ever before to ride out the Covid-19 fallout, as company executives revealed it would burn through the least amount of money since the pandemic began. The airline revealed it had grown its cash war chest by almost two-thirds since the start of the pandemic to an unaudited HKD 32.8 billion at the end of May to weather the travel downturn.
China, Russia want to start building first CR929 this year
>> After intense disputes over market shares, China and Russia seem to have put their differences aside, and go ahead with their widebody joint-project, the CR929. The China-Russia International Aircraft Cooperation is looking to begin building the aircraft this year and for mass production to start from 2025 onwards.
The second international airport in southwestern China starts operations
>> Chengdu, capital of southwestern Chinese province Sichuan, became the third city in mainland China to have two major international airports after Beijing and Shanghai. The new Chengdu Tianfu International Airport started operations on Sunday and will complement the city's Shuangliu International Airport. It has a capacity to manage up to 60 million passenger trips annually.
China launches first fully-electrified bullet train in Tibet, close to Indian border
>> China operationalized its first fully electrified bullet train last week in the remote Himalayan region of Tibet, connecting the provincial capital Lhasa and Nyingchi, a strategically located Tibetan border town close to Arunachal Pradesh.
Peppa Pig Resort to open in China
>> Construction of the world's first Peppa Pig Resort is set to begin next month, with the resort then hoping to launch three years later. The Peppa Pig attraction is a partnership between Merlin, Hasbro, Meishan Administration Committee of Sichuan Tianfu New Area, Zhongjun Tianxin (Beijing) Investment Co Ltd, and Chengdu Excellent City Property. The resort is set to open in 2024.
ITB China scheduled as physical event Nov 24–26 with virtual extension
>> ITB China, the largest B2B exclusive travel trade show in the country, is set as an in-person event at the Shanghai World Expo Exhibition and Convention Centre from 24 to 26 November 2021, with its virtual extension from 8 November until 31 December this year. The concurrent ITB China Conference will be organized by China's leading travel trade media and travel conference organizer TravelDaily featuring a strong program of keynotes and panel discussions.
China Tourism aims for $7 billion Hong Kong listing
>> China Tourism Group Duty Free Corp aims to raise up to USD 7 billion in a Hong Kong secondary listing. The Shanghai-listed company plans to sell 5% to 10% of its stock in the listing, which could take place as soon as the third quarter of this year. China Tourism, which Refinitiv data showed has market capitalisation of RMB 577.9 billion (USD 89.43 billion), filed for the listing with the Hong Kong bourse late last week.
China's red tourism booms in first half of 2021
>> Visiting historical sites with a modern revolutionary legacy, commonly called red tourism in China, became an increasingly popular travel choice for Chinese people in the first half of this year, an industrial report by Trip.com Group has showed. The number of people booking tickets on the platform for sites bearing revolutionary legacy rose 208% year on year during the period. The figure represents a 35% increase from the same period in 2019.