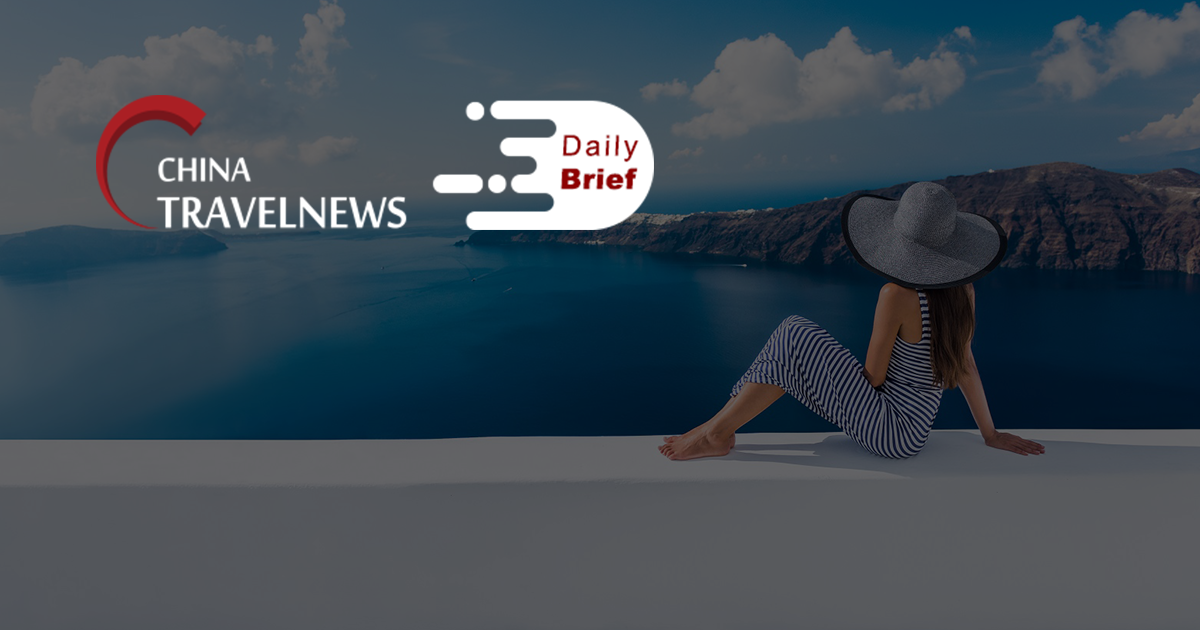 Atour amdends prospectus eyeing to raise over $300 million in US IPO
>> Atour Lifestyle Holdings, an upper midscale hotel chain in China, said in its Form F-1 prospectus updated on June 24 that the company now proposes to raise a maximum aggregate amount of around USD 352 million. Atour also revealed that a Hillhouse affiliated company has indicated non-binding interests to purchase an aggregate of up to USD 120 million worth of Atour's ADSs.
China inks deal with Hilton to build hotel over bulldozed Uyghur mosque
>> Hilton Hotels has allegedly inked a deal with Chinese authorities to build a new property at the site of a Uyghur mosque bulldozed by the government — and the hotel chain is refusing to comment on reports of the plan.
US-China aircraft rivalry is more complicated than it seems
>> The West may appear ready to bring the geopolitical hammer down on China's aerospace ambition, but there are a lot of corporate interests pushing to make that strike decidedly less deadly. Beneath the surface of a spat between Boeing and Comac, a raft of U.S. companies are key suppliers of China's upstart plane maker.
Chinese students are big travel spenders
>> Chinese students have more than GBP 1.7 billion a year of disposable income to spend while they study in the UK, according to China Travel Outbound's new research division's head Helen Bailey. Since the pandemic has put a temporary stop to the mainstream inbound tourism market, this year, the student market has shot into sharp focus.
Ukraine, China working on visa waiver agreement
>> Ukraine and China are working on preparing a visa waiver agreement between the two countries, Chinese Ambassador to Ukraine Fan Xianrong has said. The ambassador also predicted that due to the visa-free regime, the flow of Chinese tourists to Ukraine will increase.
Bahrain sets sights on return of Chinese tourists
>> At the Arabian Travel Market held in Dubai in May, Bahrain's Minister of Industry, Commerce and Tourism, Zayed Alzayani, told a panel discussion that part of Bahrain's strategy was to encourage more inbound tourists from China. According to a report by Swiss research agency m1nd-set, China's international travel segment is expected to return to pre-COVID-19 levels by 2023, when outbound traffic is forecast to reach 88 million. Alzayani, who is also the chairman of Bahraini airline Gulf Air, said China "remains a priority".
Hainan and Macau travel demand remains high as forward bookings surge
>> From March to May this year, both Haikou and Sanya recorded healthy growth in air arrivals when compared to the same period in 2019, according to ForwardKeys. May saw the largest increase, thanks to the Labour Day holiday with Haikou up by +39% and Sanya +49%. ForwardKeys also presented data that reinforced the picture of recovery in Macau, with visitors making longer stays in 2021.
Taiwan steps up border curbs to keep out Delta variant
>> Taiwan will tighten border controls to keep out the highly contagious Delta variant of the coronavirus, authorities said on Friday, requiring arrivals from five countries, including Britain, to be placed in centralised quarantine facilities. Health Minister Chen Shih-chung said that starting from Sunday, entrants from Bangladesh, Britain, Indonesia, Israel and Peru would have to spend 14 days in government-run facilities.
Taiwanese airlines introduce vaccine travel packages
>> Taiwan's daily average passenger count to the US has risen from 361 in May to 686 so far in June. Taiwanese travel agencies rolled out a so-called "vaccine package," such as "Pfizer 30 days package" and "Johnson and Johnson 8 days package." EVA Air has announced that it will increase its Seattle frequencies to four times a week from July 1 to July 18, it will maintain three flights a week afterward.
Guest engagement software firm Nuvola expands services to China
>> Nuvola, a provider of hotel optimization and guest engagement softwares, announces the opening of a new office in Guangzhou, China. Nuvola China will be run in partnership with Alture Network Technology, tech partner with 15 years experience in the region. With a home base in Miami, the addition of the Guangzhou location allows Nuvola to now operate within 35 countries around the world.