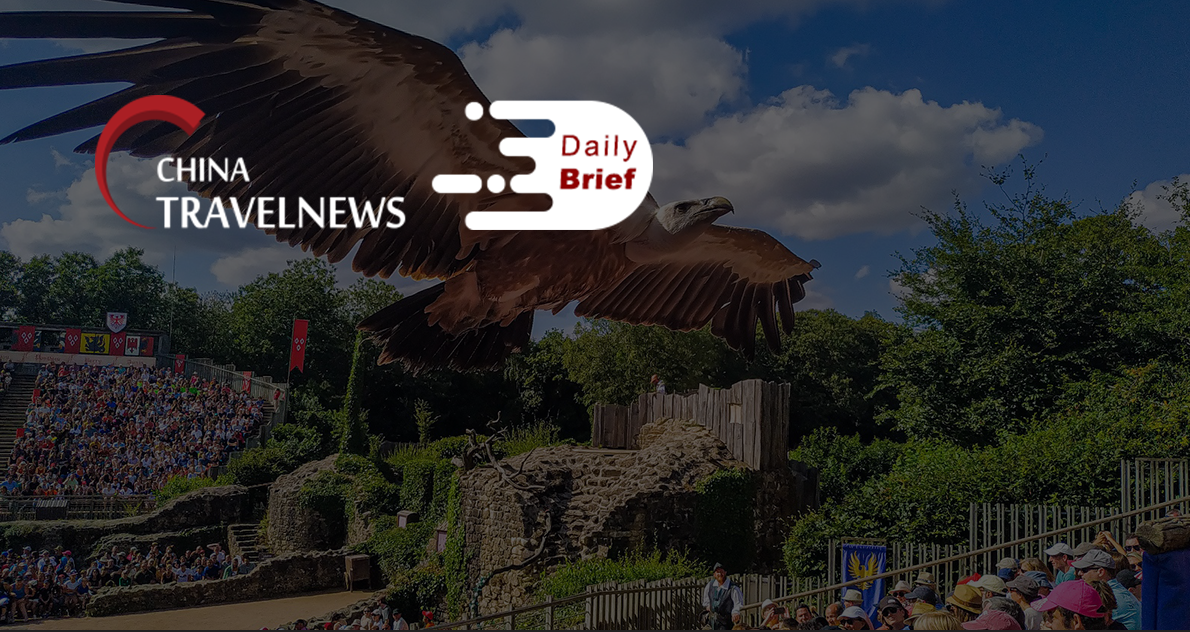 Travel demand in China's 1.4 billion population: more seniors travel than families
>> China's overall population increased to 1.412 billion in 2020, the National Bureau of Statistics (NBS) has confirmed. Xinyu Zhao, founder and CEO of the family travel platform 5060 Technology, said that the customer base of family travel was smaller than 253 million. Data showed that the Chinese population is aging faster. From 2010 to 2020, people aged 60 and 65+ increased by 2.51 and 2.72 percentage points respectively. James Liang, chairman of Trip.com, noted that the larger population of seniors was an advantage for the travel industry. Among Chinese travelers, the mainstream was middle-aged and senior groups who have more time and money than the 20- to-30-year-old.
China has over 2,600 registered companies operating online travel business
>> China has more than 2,600 registered companies related to online travel business, according to company information platform Tianyancha. Beijing topped the ranking with 631 registered companies, followed by Guangdong province (483) and Shanghai (326). Nearly 1,000 of these companies were registered during 2014-2016, accounting for about 40% of the total. Leading OTAs such as Qunar, Ctrip.com and Tongcheng-Elong were registered much earlier.
Didi and TikTok start internal test of online travel services
>> Online giants like Douyin (TikTok's domestic version), Didi, Pinduoduo, and Xiaohongshu are entering China's online travel space. According to Tech Planet, Douyin has recently tested a business platform called "Mangosteen Travel", where travel products are shown in a mini-program embedded in Douyin. Didi also tested a website called "Xiaoju Travel Agency" recently, which includes domestic travel, foreign travel and other businesses but does not support purchases yet.
Puy du Fou's China deal next step in global expansion
>> Puy du Fou announced that it will launch a new show, SAGA, at the Everbright Convention & Exhibition Centre in Shanghai next year. The project reflects the first installation of a new artistic concept for Puy du Fou - a two-hour production designed to be set up in city centers, rather than the multi-day park experience that Puy du Fou developed in Les Epesses, France and Spain.
China runs tests for e-CNY in cross-border scenarios
>> China continues to run beta tests for the e-CNY, the country's central bank digital currency (CBDC), focusing on cross-border payments. The first e-CNY payment in a cross-border e-commerce payment scenario was conducted this week in the Hainan Free Trade Zone (FTZ) and a third-party payment provider owned by HNA Group provided technical support. Cross-border e-CNY payment requires lower fees, provides higher efficiency, and better protects the privacy of relevant parties, ICBC says.
Chinese tourist participation in cultural and expo visits continues to rise
>> Chinese tourism website ctrip.com revealed the 10 most popular Chinese museums on its site in the first half of the year 2021 on Tuesday, adding that the number of museum tickets booked through the platform increased by 75% from the same period of 2019. The report also shows that the enthusiasm of tourists toward cultural and expo tours continues to rise.
Cathay Pacific aircrew may have to get vaccine if they want to keep their jobs, carrier says
>> Cathay Pacific could make Covid-19 vaccination a prerequisite for pilots and cabin crew to keep their jobs soon, and the airline warned organizing flying schedules would be harder to manage with non-inoculated staff. The carrier said 80 percent of its 2,600 pilots had booked or received a vaccination, by far the highest among its workforce, but only 40 percent of about 8,750 cabin crew members – as of May 13 – had received or made a booking.
Collins Aerospace awarded expanded 10-year deal for Air China fleet
>> Collins Aerospace is expanding its longstanding support agreement for Air China's aircraft fleet to include next-generation Boeing and Airbus aircraft and additional aircraft systems. The new agreement signed with AMECO, aircraft maintenance and engineering venture that supports Air China's fleet, builds on the existing support agreement for avionics onboard all of the airline's Boeing and Airbus aircraft.