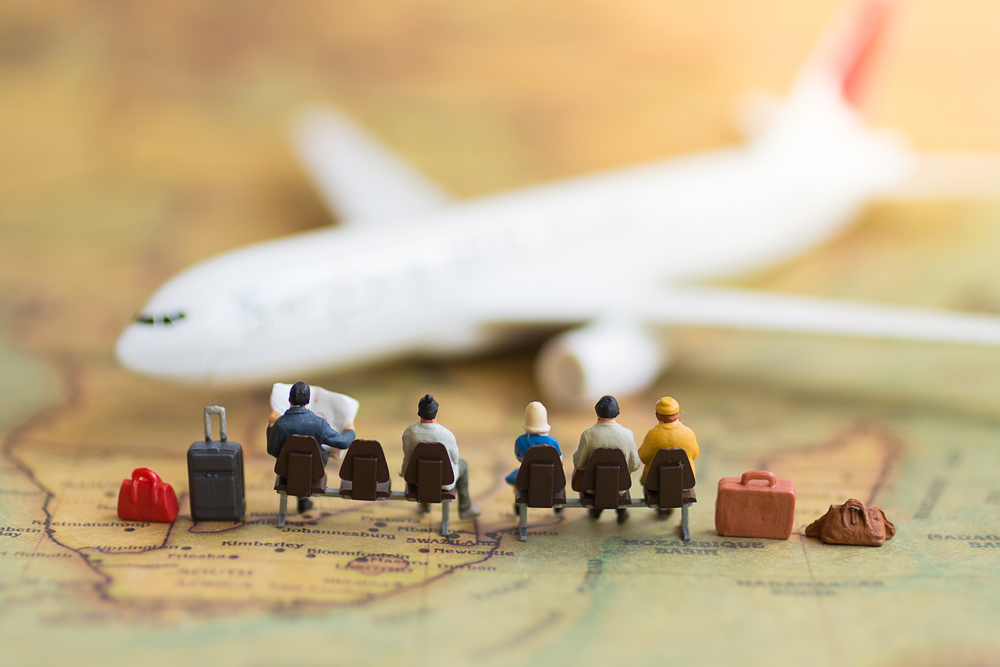 According to the seventh national population census conducted last year, China's overall population increased to 1.412 billion in 2020, the National Bureau of Statistics (NBS) has confirmed.
With an annual growth rate of 0.53%, China's population increased by 72.06 million in the past decade. Data of the 2020 census showed that the number of Chinese senior citizens aged 60 and above totaled 264 million, or 18.7% of the population, up by 5.44 percentage points from 2010.
There were 253 million children aged 14 or below, equivalent to 17.95% of the population, 1.35 percentage points higher than in 2010.
The largest age group of 15-59 has shrunk 6.79 percentage points to 894 million.
The increase in child population does not guarantee sustained growth of family trips
Chaogong Cheng, a commentator of ChinaTravelNews parent TravelDaily.cn, believed that the increase in the number of children aged 14 or younger reflects the potential for the growth of family travel.
Data from OTAs showed that over one-third of travel bookings for the recent May Day holiday were for family travel, and the spending of these families ranged from RMB 12,000 (USD 1,864) to RMB 20,000 (USD 3,107), according to a report of the China Central Television's financial news unit.
Post-90s (people born in the 1990s) emerged to be a major force for tourism, accounting for 37% of the travelers during the May Day holiday, followed by Post-80s (27%), data from Trip.com showed. These two groups are clearly the customer segment for family travel.
However, Xinyu Zhao, founder and CEO of the family travel platform 5060 Technology, said family travel refer to tours involving kids aged 10 or younger. Therefore, he surmised that the customer base of family travel was smaller than 253 million.
Mr. Zhao also pointed out that due to the financial pressure young parents are under, they would spend less on travel and prefer local destinations for a family getaway.
Senior groups are expanding, but travel products are not upgrading
An aging population might lead to a host of social development issues, but tourism leaders such as James Liang, chairman of Trip.com, have remarked that travel companies should dig deeper into "silver tourism".
Data showed that the Chinese population is aging faster. From 2010 to 2020, people aged 60 and 65+ increased by 2.51 and 2.72 percentage points respectively.
Taking into account the age group of 50 and 59, the population of middle-aged and senior people exceeded 500 million, comprising more than one-third of China's population.
Mr. Liang noted that the larger population of seniors was an advantage for the travel industry. Among Chinese travelers, the mainstream was middle-aged and senior groups who have more time and money than the 20- to-30-year-old.
At the same time, today's seniors are better educated than in the past. The NBS showed that the number of people aged 60 and older who had attended high school or received higher education increased by 4.98 percentage points or 20.85 million in the last decade.
Their demand for quality and novel travel products and experiences is not adequately met.
Opportunities and challenges brought by urban population growth
China's migrant population who have moved from rural to urban regions has also increased over the past decade. Those living away from their household registration areas totaled 493 million, accounting for 35% of the total population. The Yangtze River Delta, Pearl River Delta and Chengdu-Chongqing urban areas saw the highest inflow of migrants.
Industry experts considered it a double-edged sword for the travel industry. On one hand, such super urban city clusters could generate a huge customer base for local and short-haul destinations. On the other hand, as people could drive to these destinations and return within a day, they don't really need travel agencies and hotels.