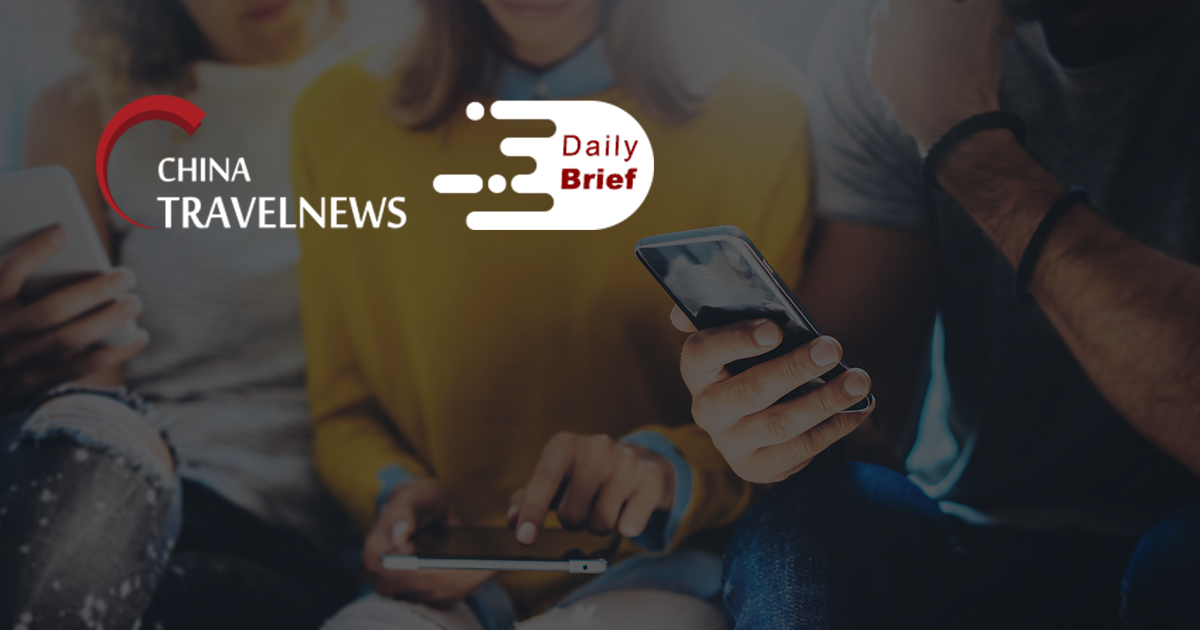 Cross-border travel decrease offsets Trip.com Group's strong domestic recovery
>> Trip.com Group said both its domestic hotel and air ticketing reservations have fully recovered since early March 2021 and achieved double-digit growth for the month. But net revenue for the first quarter this year was still down by 13% year-on-year, due to a strong recovery in March and partially offset by the decrease in cross-border travel.
Meituan invests in AI robotics startup Mech-Mind
>> Chinese AI industrial robotics startup, Mech-Mind Robotics said it has recently completed Series C funding led by tech giant Meituan. This latest investment brings Mech-Mind's total funding to over USD 100 million, making Mech-Mind one of the world's most funded AI+ industrial robotics startups. The recent investment was also participated by existing investors including Sequoia Capital China and Source Code Capital.
Hotels account for 62% of China's lodging industry, most in economy segment
>> A total of 447,200 lodging properties and 16.2 million rooms were recorded across Chinese mainland by the end of 2020. Hotel properties and rooms comprised the largest share, accounting for 62% and 95% of the national total, respectively. The largest share of the hotel properties was in the economy category located in lower-tier cities.
MGM China completes dual listing of bonds on Macau Exchange
>> MGM China Holdings Limited says it has become the first integrated resort operator to complete a dual listing of US dollar-denominated senior notes on the Hong Kong Stock Exchange and Macau bond market. The decision to complete a dual listing, MGM China said, is a reflection of its determination to fulfill its corporate social responsibilities as a leading developer and operator of integrated resort hotels in the Greater China region.
Hong Kong's battered tourism sector urge people to get vaccinated so travel can resume
>> Tourism industry leaders have urged Hong Kong residents to get vaccinated for Covid-19 to help resume travel as arrivals to the city plunged nearly 100% year on year in the first four months of 2021. The Hong Kong Tourism Board, airlines and travel agents made the appeal on Tuesday with the city's inoculation rate remaining under 16%, far below the target of 70% needed to achieve herd immunity.
Emirates inks strategic agreement with global tech giant, Huawei
>> Emirates has signed a Memorandum of Understanding (MoU) with Huawei, one of the world's top tech brands, to further extend its existing partnership. The enhanced collaboration will allow both brands to build awareness to a wider audience in the Middle East and beyond.
Cathay Pacific's passenger numbers remain 99% lower than 2019
>> Hong Kong-based Cathay Pacific says that its April 2021 passenger numbers remain 99% lower than 2019. The national flag carrier of the Hong Kong Special Administrative Region said in a statement today that the numbers continue to reflect the airlines' substantial capacity reductions. During April, Cathay Pacific carried 22,404 passengers, an increase of 63.2% when compared to the same month a year ago.