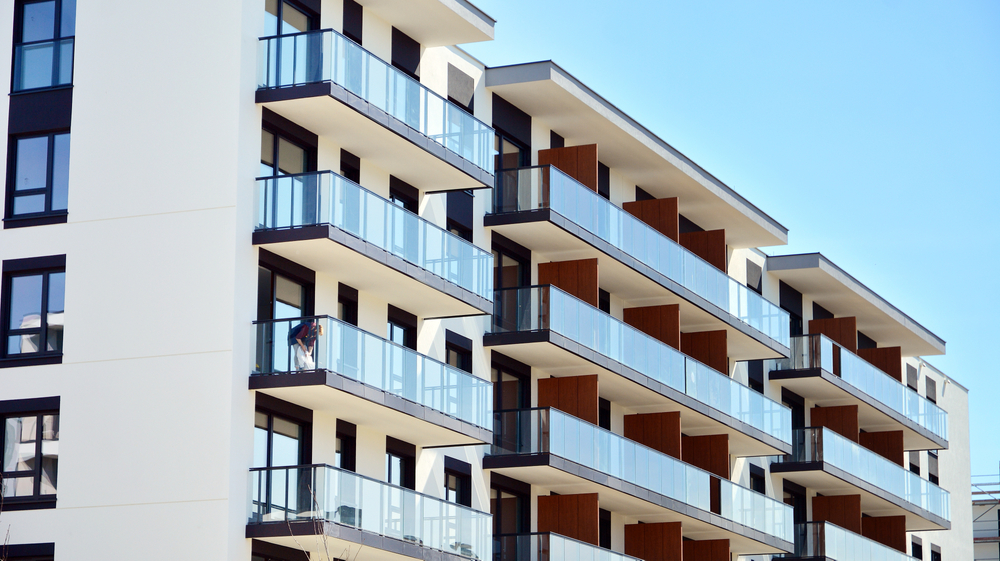 As of January 1, 2021, mainland had a total number of 279,000 hotel properties and nearly 15.33 million rooms, according to data from China Hospitality Association and research institute FORWARD Business Information. The largest share of the properties was in the economy category located in lower-tier cities.
Traditional hotels dominate the accommodation industry
A total of 447,200 lodging properties and 16.2 million rooms were recorded across Chinese mainland by the end of 2020. Hotel properties and rooms comprised the largest share, accounting for 62% and 95% of the national total, respectively.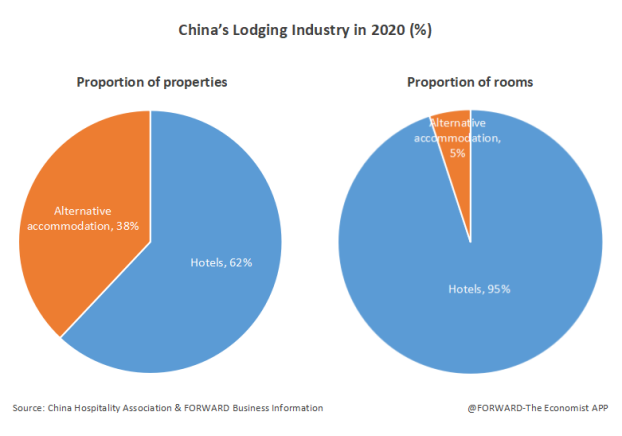 The western regions remain largely untapped
First-tier Chinese cities (Beijing, Shanghai, Guangzhou and Shenzhen) had about 21,000 hotels and 1.55 million rooms, accounting for no more than 10% of the total.
Provincial capitals and municipalities reported 62,000 hotels and 3.65 million rooms, accounting for 22% and 24% of the total.
A majority of the hotels and rooms were located in lower-tier cities – 196,000 hotels (70% of the total) and about 10.1 million rooms (66% of the total).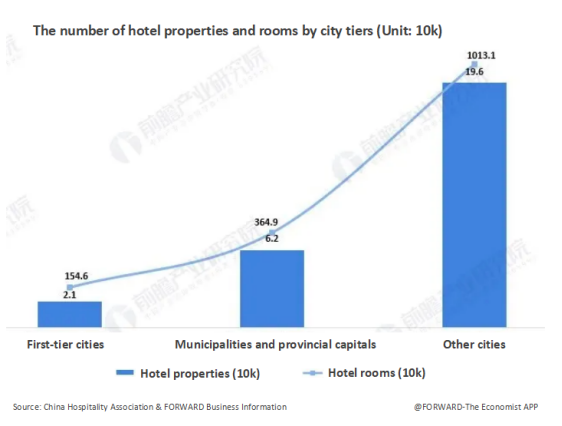 The top 10 provinces that had over 10,000 hotels each were Guangdong, Sichuan, Zhejiang, Shandong, Jiangsu, Yunnan, Henan, Hunan, Hubei and Guangxi.
Guangdong province with 28,383 hotels had the highest number of hotels, 8,000 more than Sichuan at the second place.
Tianjin, Ningxia and Tibet had the least hotels, each with no more than 2,100 hotels.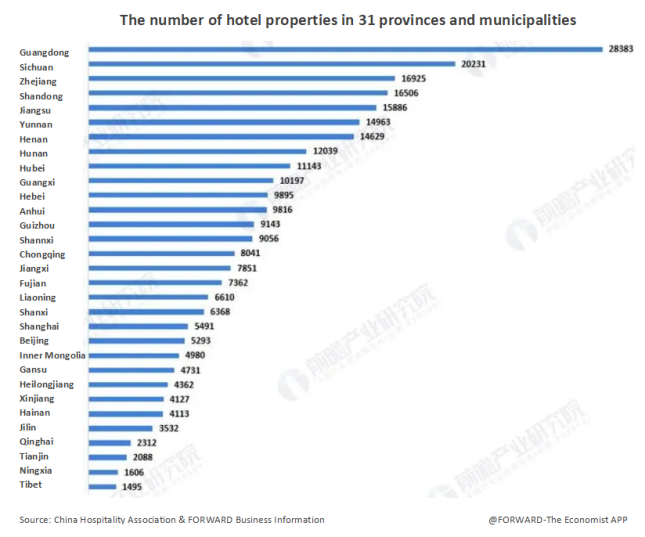 Hotel developments in eastern and central China are generally increasing faster than western regions such as Qinghai, Ningxia and Tibet.
Backed by a huge customer base in the Pearl River Delta, Guangdong province stood out with over 680,000 hotel rooms in just two cities – Guangzhou and Shenzhen. Yet Qinghai, Ningxia and Tibet had fewer than 130,000 hotel rooms, which indicated potential for growth.
Economy hotels occupied over half of the market
Among all the hotels in mainland China, 230,000 were economy hotels, accounting for 82% of the total. Only 18% or 50,000 hotel properties were in the midscale, upscale and luxury categories.
In terms of room numbers, economy hotels dominated with over 9.42 million rooms, or 61% of the total. Midscale and upscale hotels comprised 16% each, with 2.59 million and 2.23 million rooms, respectively. Luxury hotels accounted for only 1% in terms of properties but comprised 7% of the total room count.