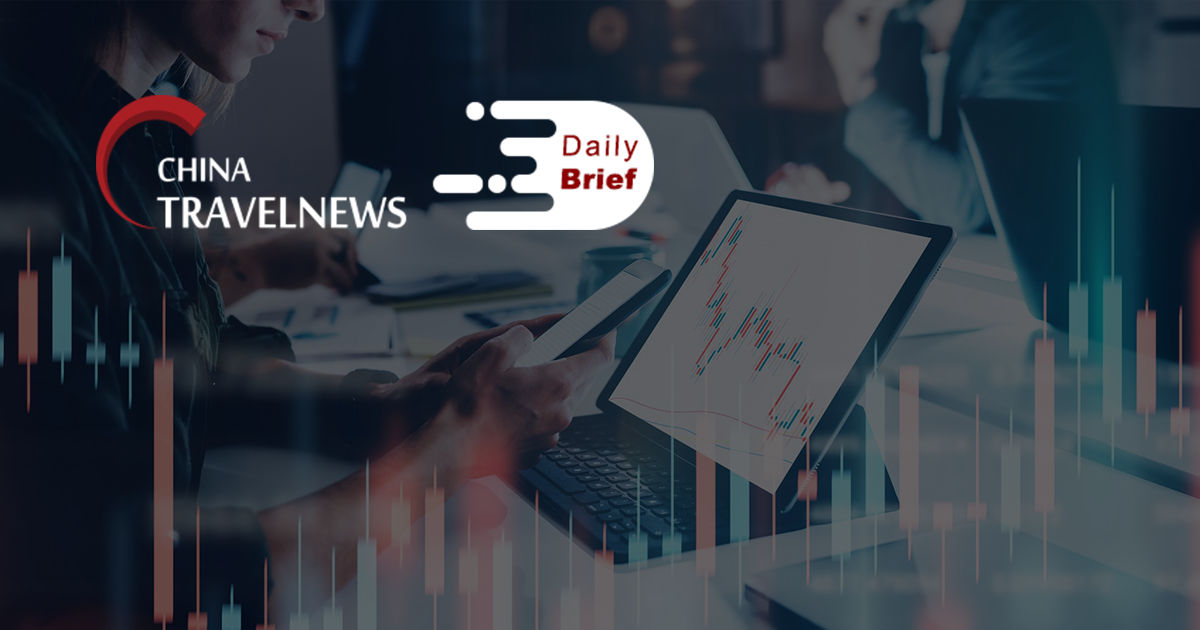 Vaccine travel rules widen rift between China and the West
>> With the resumption of global travel on the horizon, some people are discovering that their choice of vaccine could determine where they're allowed to go. For Chinese citizens who venture abroad regularly, and western nationals wanting to pursue business opportunities in the world's second-largest economy, a dilemma is emerging about which shot to opt for. China so far recognizes only Chinese-made shots, and its vaccines are not approved in the U.S. or Western Europe.
Standard Chartered- and Trip.com-backed virtual bank to double customer base in 2021
>> Mox Bank, the virtual lender backed by Standard Chartered, telecoms giant HKT, internet firm PCCW and mainland China travel firm Trip.com, expects to double its customer base this year having eclipsed 100,000 account holders in just eight months since its official debut, according to chief executive Deniz Guven. The bank offers an easy switch to its credit card for online payments at its partner companies.
China investigates Meituan for suspected monopolistic practices
>> China has launched an investigation into suspected monopolistic practices by food-delivery behemoth Meituan, expanding its antitrust crackdown beyond Jack Ma's technology empire. The State Administration for Market Regulation announced the investigation, which began recently, in a statement Monday. The antitrust watchdog is looking into alleged abuses including forced exclusivity arrangements known as "pick one of two."
Elong Hotel debuts in Shanghai, forming a new OTA-hotel relationship
>> Elong Hotel, a hotel management unit of Hong Kong-listed online travel company Tongcheng-Elong, made its debut on April 22 in Shanghai. Elong Hotel has signed up 62 properties for its four brands, most of them are franchised hotels in lower-tier cities in eastern, southern and central China. Since the second half of 2020, Elong Hotel has established joint-brand partnerships with a number of local hotel management companies.
Rosewood to open first Japanese property
>> Rosewood Hotels and Resorts has announced plans for its first property in Japan, located on Mikayo Island in the Okinawan archipelago. Rosewood currently has a portfolio of around ten properties in the Asia region, in destinations including Beijing, Guangzhou, Sanya, Hong Kong, Bangkok and Pnom Penh, with hotels under development in Chengdu, Shenzhen, Shanghai, Ningbo, Hermana Mayor (the Philippines), and Hoi An.
Japan Airlines to make Chinese LCC Spring Airlines Japan unit a subsidiary
>> Japan Airlines (JAL) is planning to make a unit of Chinese low-cost carrier Spring Airlines a subsidiary to meet an expected recovery in tourism demand after the coronavirus pandemic subsides, sources familiar with the matter said Sunday. JAL, which currently has about a 5% stake in Spring Airlines Japan, will invest an additional several billion yen possibly in June to increase its stake to 51% or more, the sources said.
China private jet use soars as economy hits pre-pandemic levels
>> Companies and rich people in China have sharply elevated their use of private jets this 12 months, with complete flights nearly doubling in comparison with pre-pandemic levels as the nation's financial restoration prompts a shift in enterprise journey. Domestic use of jets both employed privately or flown solely for his or her house owners are up 87% for the past 12 months in comparison with the identical interval two years earlier, according to WingX Advance GmbH, a knowledge firm.
Hong Kong travel agency Wincastle goes under
>> Some 200 holidaymakers have been left out of pocket after Wincastle Travel shuttered. The travel agency, after 35 years in the business, has cited the pandemic as the reason for the closing down. A notice posted on the entrance of one of their branches wrote that they have ceased operations on April 23.
Hong Kong Tourism chairman welcomes travel bubble deal with Singapore
>> Dr. YK Pang, chairman of the Hong Kong Tourism Board, said he welcomes the agreement between Hong Kong and Singapore on relaunching the bilateral Hong Kong-Singapore Air Travel Bubble. "Relaunching the Air Travel Bubble with Singapore is the first step in Hong Kong's resumption of international travel, and a milestone for preparing the city for gradually welcoming more visitors back." He expects that travelers at the early stage of the launch are those who travel for family visits or other essential reasons.
China braces for May holiday surge as Covid-19 threat recedes
>> Travel demand is expected to rebound – and possibly explode – in the first major public holiday since Covid-19 cases stabilised in China. A total of 250 million trips are expected to be made across China between April 30 and May 5, according to online travel booking platform TravelGo. That would surpass the 195 million trips taken during the 2019 holiday – before Covid-19 broke out – and a surge on last year's 115 million.
Trip.com's CEO sees pivot to private tours in mainland China
>> Trip.com's chief executive Jane Sun told the South China Morning Post that customized services are buffering the mainland's largest online travel agency against a decline in the number of journeys. "Consumers prefer to travel with much smaller groups, with their families and close friends," she said. "So we offer them customized services and use it as a tool (to boost company performance)."