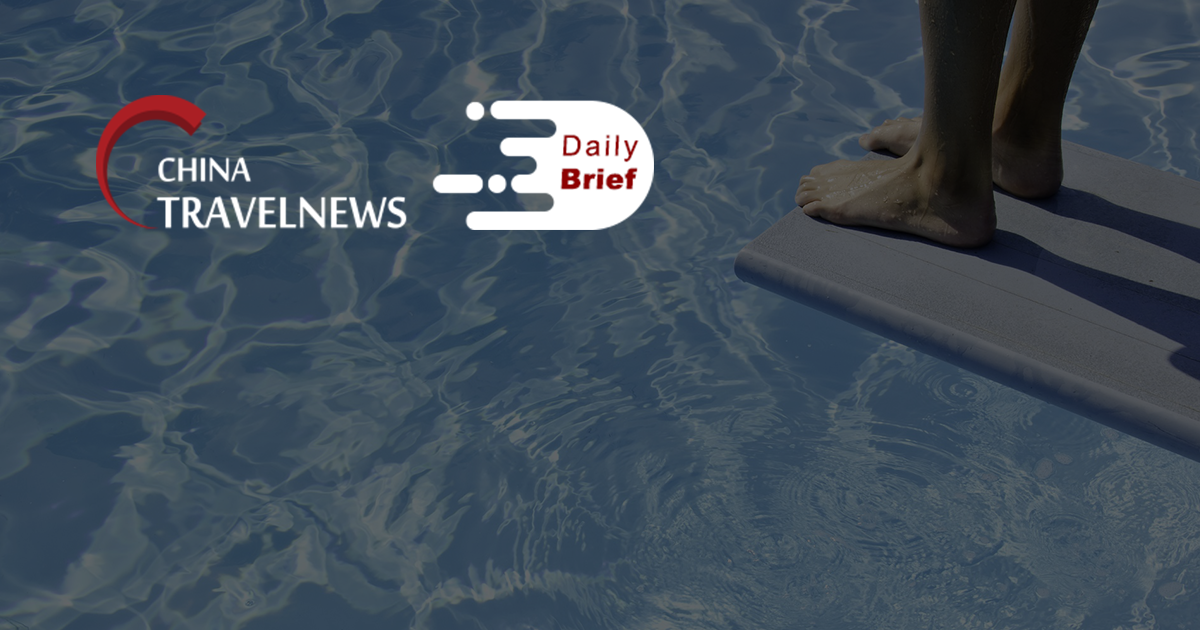 Huazhu reports $471 million net income in Q4, expecting net revenue growth to top 50% in 2021
>> Shanghai-headquartered hotel chain Huazhu Group reported that net revenues increased 5.5% year-over-year to RMB 3.1 billion (USD 471 million) for the fourth quarter in 2020, better than revenue guidance previously announced of 0% to 3%, and decreased 9.1% to RMB 10.2 billion (USD 1.6 billion) for the full year of 2020. For the full year of 2021, Huazhu expects the net revenue growth rate to range from 50% to 54%.
Hotel giant seeks "innovative structure, approach" in upscale expansion
>> Huazhu chairman Mr. Qi Ji said the company's target is to reach 10,000 - 15,000 hotels in the next five years and the majority of them will still be midscale or economy hotels. For expansion in the upscale segment, Mr. Ji said the Huazhu will use some more innovative structure and approach.
Airwallex's latest $100 million capital raising puts valuation at $2.6 billion
>> Fintech payment platform Airwallex announced that the company's valuation has increased to USD 2.6 billion with a capital raising of USD 100 million in a further Series D extension. In just two years, Airwallex has nearly tripled its valuation, following the company's unicorn status during its successful Series C fundraising in March 2019.
Smart tour guide operator Lvji reports a net loss of $15.4 million
>> Online tour guide provider Lvji Technology announced that its revenue decreased by 45.5% year-to-year to RMB 295.1 million (USD 45.1 million) in 2020 from RMB 541.8 million (USD 82.9 million) in 2019. The decrease in revenue was mainly due to the significant decrease in online tour guides through OTAs. Loss for the year amounted to approximately RMB 100.6 million (USD 15.4 million) compared to the profit for the year of 2019 of approximately RMB 160.8 million (USD 24.6 million).
Ukraine temporarily cancels visas for Chinese tourists to boost travel industry
>> Starting on April 1, Chinese tourists can enter Ukraine without visas and stay in the country for up to 30 days, according to a decree signed by President Volodymyr Zelensky on March 23. The visa-free regime for Chinese tourists is temporary and will last until Sep 30. This visa-free deal may help the Ukrainian tourism industry that has lost nearly $2 billion since the beginning of the pandemic.
Russian foreign minister's visit to scenic Guilin to lift local tourism
>> The just-ended two-day visit by the Russian foreign minister to Guilin, a scenic spot in South China, will provide a boost for local tourism, industry insiders told the Global Times. Chinese State Councilor and Foreign Minister Wang Yi met Sergei Lavrov in Guilin, a popular tourist city in South China's Guangxi Zhuang Autonomous Region, on Monday.
Beijing tourism revenue plunged 53% in 2020
>> Beijing's total revenue from tourism decreased by over 53% in 2020 for a staggering loss of RMB 330 billion or USD 50 billion as COVID-19 hit China early and caused massive disruption in H1 of 2020. Tourism in China is projected to completely recover in 5 years.
China announces trade fair to boost Hainan's duty-free status
>> China announced on Wednesday plans to hold a huge trade fair in Hainan as part of an effort to turn the tropical island into a duty-free destination, while sending a message that the country's appetite for Western consumer goods was undiminished despite rising geopolitical tensions. Beijing also hopes the event will spur consumer spending, which is recovering slowly from the coronavirus pandemic.
Macau in deep discussions with mainland China to further ease border restrictions
>> The Chief Executive of Macau SAR, Ho Iat Seng, said that governments in Macau and mainland China are continuing discussions around simplifying their current border policies, including a possible exemption on providing a negative virus test for those who have received their COVID-19 vaccinations.