Shanghai-based hotel chain Huazhu Group is penetrating into the high-end segment through its recent joint-venture partnership with real estate company Sunac.
"Our collaboration with Sunac is the first breakthrough of our upscale hotel segment. Up to today, we plan there will be 26 hotels signed up in this year and another 50 hotels to be signed up next year," Huazhu chairman Mr. Qi Ji said during the latest earnings conference call.
Comparing the upscale expansion of international chains like Intercontinental, Marriott and Hilton in China, Mr. Ji said Huazhu will need to accelerate expansion and use more innovative structure and approach.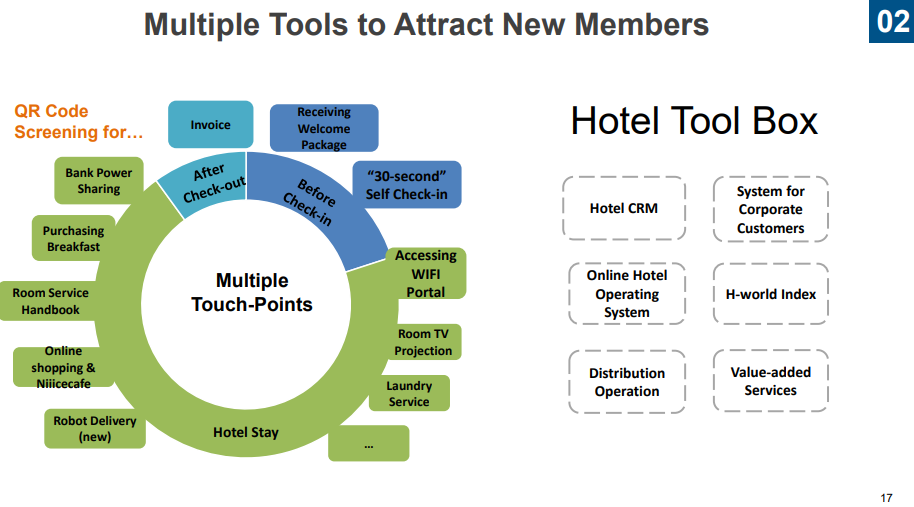 "Take Intercontinental for example, they've entered the China market for more than 36 years. They have 256 hotels in operation, meaning they open seven hotels per year. Marriott opens 11 upscale hotels per year. So I think we are going to accelerate our expansion in upscale hotel segment and use some more innovative structure and approach."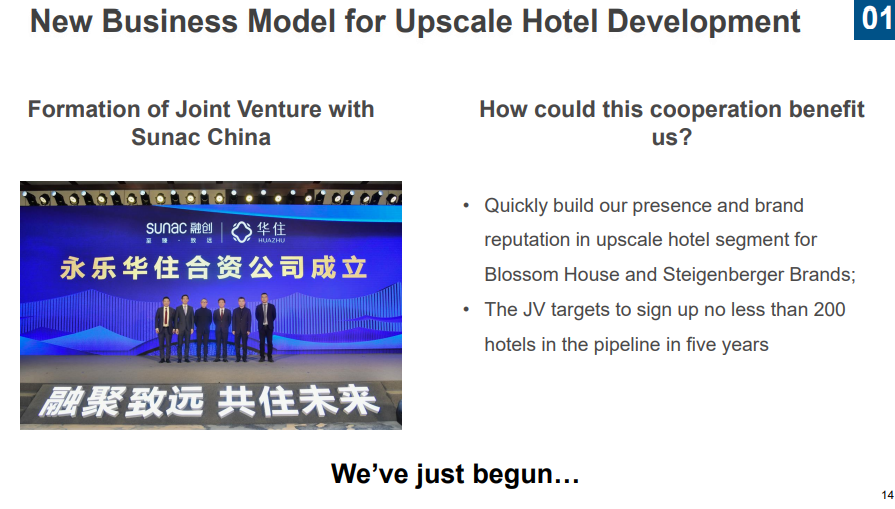 Mr. Ji said the company foresees promising growth potential in all segments including economy and midscale hotels.
Huazhu will penetrate into lower-tier cities focusing on midscale and economy, and add more upscale hotels in the Tier 1 and Tier 2 cities. Mr. Ji revealed that the company's target is to reach 10,000 - 15,000 hotels in the next five years and the majority of them will still be midscale or economy hotels.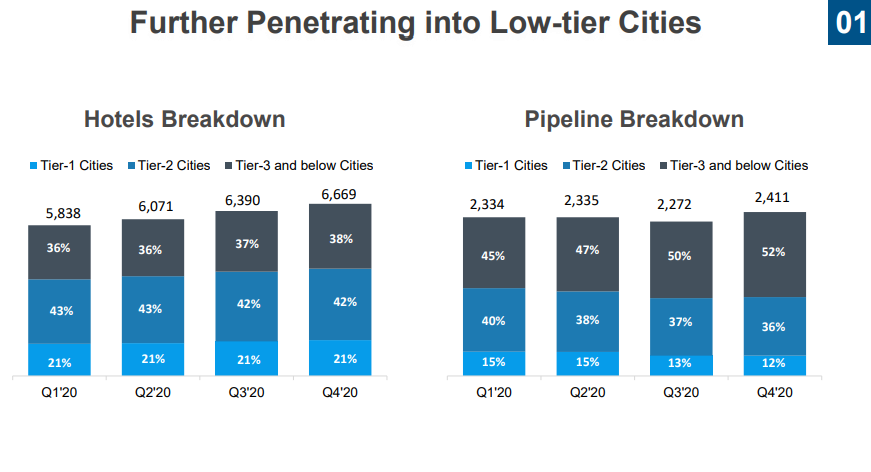 CEO Mr. Hui Jin said Huazhu will deploy a multi-brand strategy in the upscale segment as the company sees more diversified demand from various customers.
"For example, InterCity will follow the deployment of high-speed train network in China to facilitate the transportation. And Joya represents more about the confidence, the new style of Oriental culture. So in short, there'll be different kinds of hotels catering to different kinds of the customer need."
Huazhu noted that its acquisition of Deutsche Hospitality accelerated the revenue contribution from the company's midscale and upscale hotels.