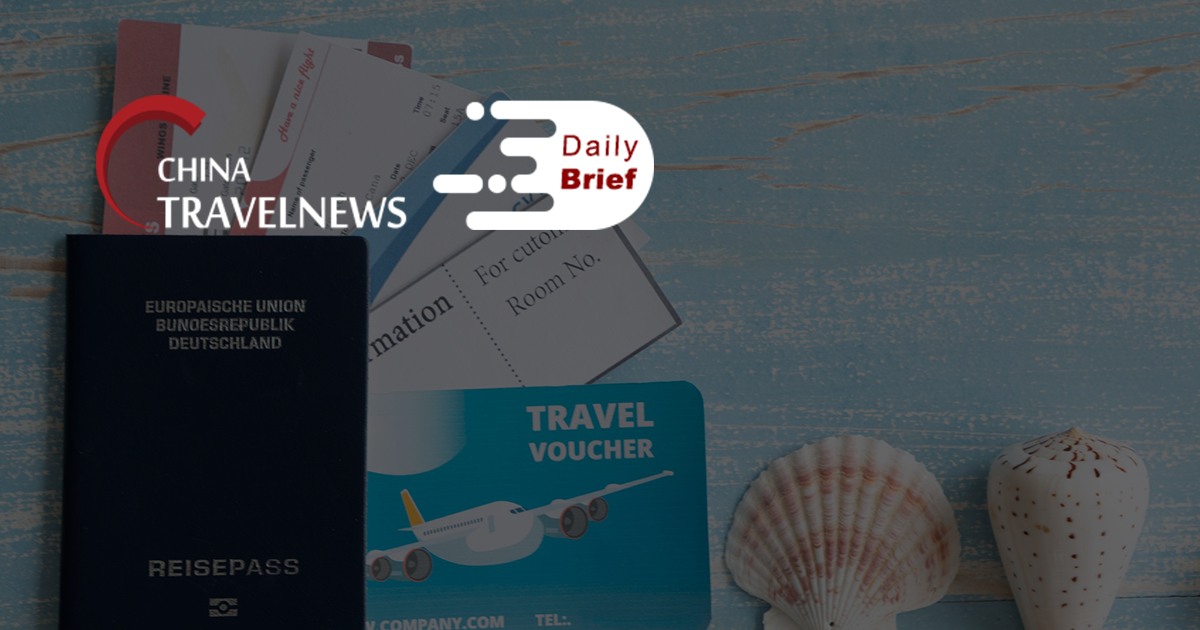 China online travel report: family trips still a favorite in 2021
>> Research and data platform Fastdata has released a report on the development of China's online travel industry in 2020 and trends for 2021. Domestic travel volume in China slumped 52.1% year-on-year in 2020, with only 2.88 billion domestic tourist trips and 61.1% less revenue at RMB 2.2 trillion (USD 340.5 billion). Online travel transaction volume dropped more than 50%. Ctrip users had higher education level and income than the industry average, according to the report.
How has the market evolved during 2021 Chinese New Year?
>> Although the domestic market had more or less returned to 2019 levels, airlines in China were less aggressive in planning their capacities for the 2021 Chinese New Year (CNY) holiday. Schedule data indicates capacity was typically planned around 10% below the same period in 2020 across different tourist cities. Passengers are now booking flights on a much shorter time horizon, and this leaves airlines with a significant capacity planning challenge as they seek to match supply to uncertain demand.
China launches coronavirus vaccine certificates to allow cross-border travel
>> China will launch a "spring sprout vaccine" program to help and secure COVID-19 vaccines for its citizens abroad, and it plans to introduce a Chinese version of a health certificate for international travel. Rejecting rumors of "vaccine diplomacy", Foreign Minister said that China opposes "vaccine nationalism", won't accept an "immunity gap" and resists any attempt to politicize vaccine cooperation.

Cathay Pacific to run 15 of Dragon's mainland routes
>> Cathay Pacific has been given approval to run 15 routes previously given up by its scrapped airline Cathay Dragon, and is expected to relaunch those routes this summer the earliest. Last year Cathay axed Cathay Dragon operations which had been running for 35 years.
Chinese airlines carry half as many passengers in travel rush as in 2019
>> The number of passengers carried by Chinese airlines during this year's Spring Festival travel rush was less than half the level of two years ago, reduced by the global pandemic. Chinese airlines carried 35.39 million passengers in the 40-day travel rush, which ended on Monday, down 7.78% from 2020 -- and also down by more than 50% from 2019, data from the Civil Aviation Administration of China (CAAC) showed on Monday.
Chinese airline suspends pilot, flight attendant for mid-air fight
>> China's Donghai Airlines has suspended a pilot and a male flight attendant for their roles in a mid-air fistfight with a passenger that started with an argument over a toilet – and ended with the flight attendant suffering a broken arm and the pilot missing a tooth. Donghai Airlines issued a statement saying those staff members involved have been suspended their job to ensure flight safety.