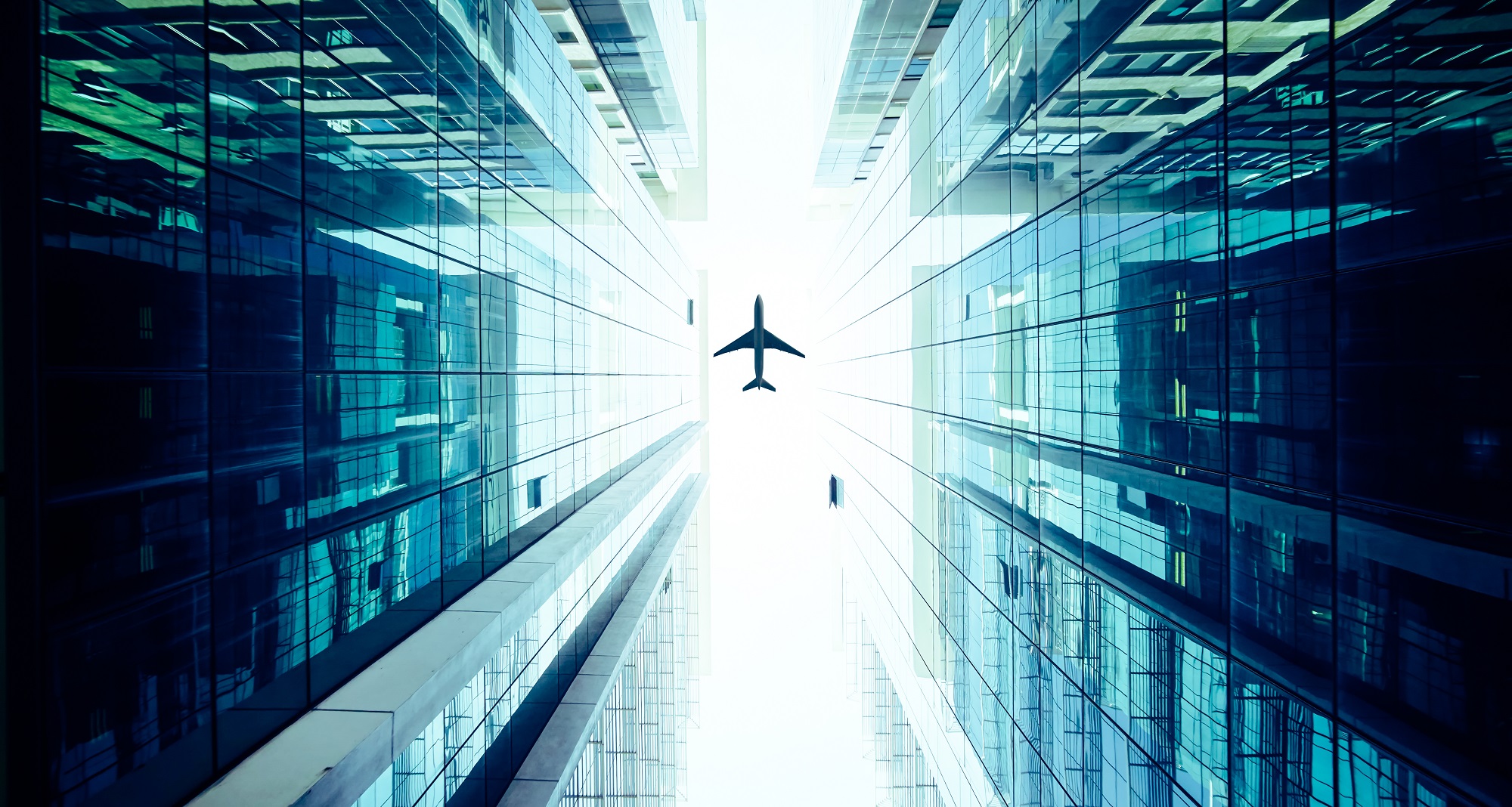 Although the domestic market had more or less returned to 2019 levels, airlines in China were less aggressive in planning their capacities for the 2021 Chinese New Year (CNY) holiday. Schedule data indicates capacity was typically planned around 10% below the same period in 2020 across different tourist cities.
Importantly nowadays airlines are adjusting their schedules on a weekly basis and it is common to see capacity reduce significantly just a week or two prior to actual operation.
There were signs of this prior to 2021 CNY. Flight tracking data then reveals the number of flights actually flown. These declined precipitously in the week prior to and during New Year's week, but flights have now recovered to the same level as observed in December 2020.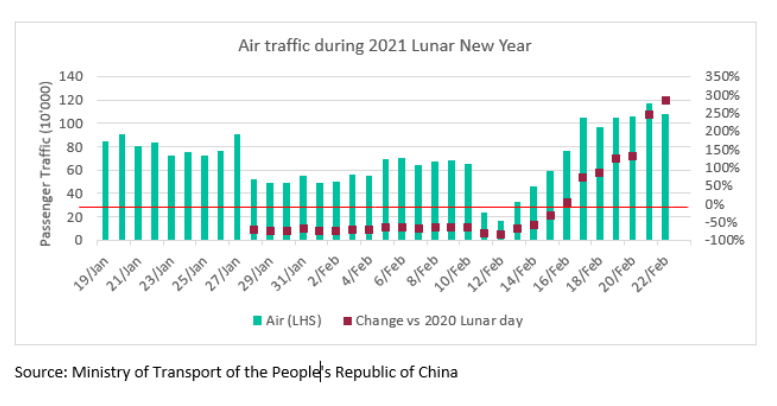 Although in the last couple of days traffic did bounce back, the overall air traffic number during the CNY travel period in 2021 was around 60% down compared to the same CNY period in 2020.
Due to all the disruptions and uncertainty to travel, a new travel booking pattern might be that passengers are now booking flights on a much shorter time horizon, perhaps within a few days of travel now than the few weeks or months that was previously the trend. This leaves airlines with a significant capacity planning challenge as they seek to match their supply to continued uncertain demand.