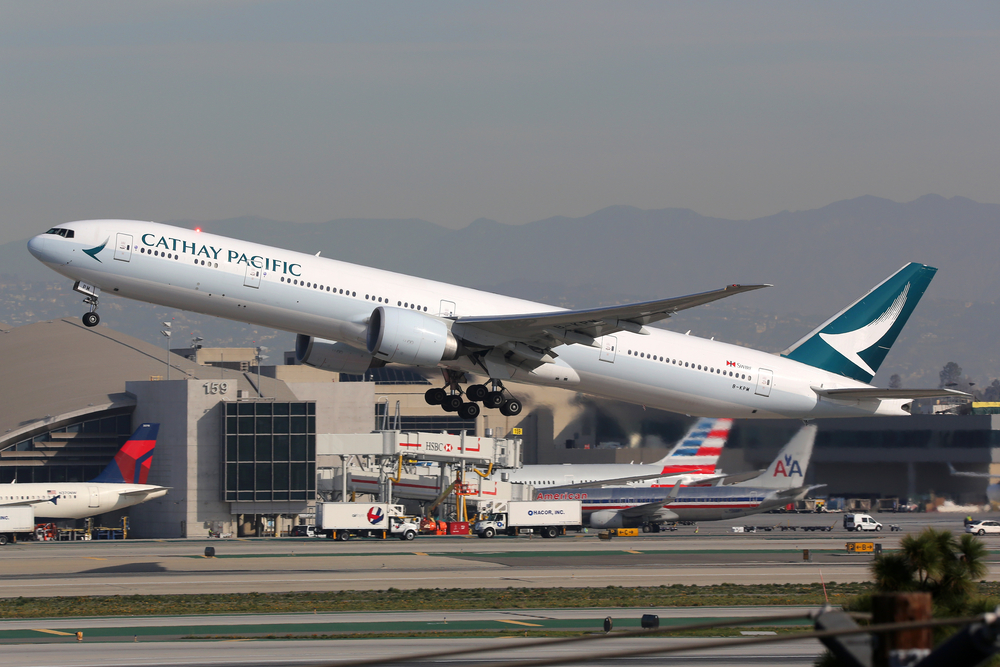 Cathay Pacific has been given approval to run 15 routes previously given up by its scrapped airline Cathay Dragon, and is expected to relaunch those routes this summer the earliest.
Last year Cathay axed Cathay Dragon operations which had been running for 35 years.
The airline returned the air transport license and traffic rights of Cathay Dragon to the Air.
Transport Licensing Authority last November, which involved 46 routes, including 22 on the mainland. Transport and Housing Bureau then invited five local airlines to apply for the rights.
The Civil Aviation Administration of China recently granted the operating permit of 15 routes between Hong Kong and mainland to Cathay, Sing Tao Daily reported.
These 15 routes include flights to Tsingtao, Nanjing, Hangzhou, Xiamen, Guangzhou and Chengdu cities. They constitute over 60% of the original 22 flight routes to mainland run by Dragon.
With the operating permit, the airline can run an unlimited number of flights each week for passenger or cargo flights.
Destinations such as Tsingtao and Xiamen have been popular among travelers. In 2019, there were 11 flights traveling between Hong Kong and Tsingtao a week.
But the airline has yet to secure rights for operating five mainland routes, including Changsha, Kunming, Guilin, Nanning and Jinan.
Read original article