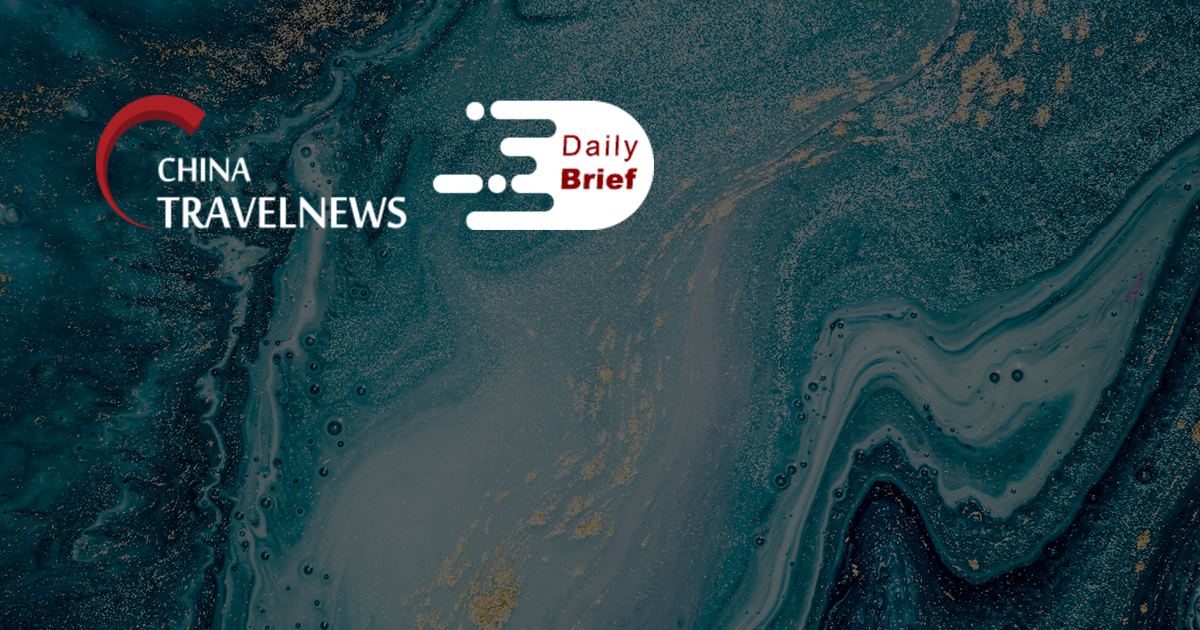 Iconic luxury hotel group Rosewood to file for SPAC listing
>> Hong Kong's luxury Rosewood Hotel Group, a unit of property developer New World Development (NWD), plans to file for a special purpose acquisition company (SPAC), according to a Reuters report citing sources. Typically, a SPAC or a blank-check company raises money through initial public offerings and merges with firms by enticing them with shorter listing timelines. Rosewood's SPAC listing could aim to raise about $400 million.
China hotels show slight lift during Lunar New Year holiday
>> Mainland China's hotel industry performance showed improvement from last year's pandemic-affected Lunar New Year period, but still fell well short in comparison with 2019 levels, according to preliminary data from STR. Daily occupancy in the market sat in the 30% range for most of the festival period Feb 11-17 then rose to as high as 37.6% on Feb 20.
China and US could lift mutual travel restrictions in August or September
>> China and the US could lift mutual travel restrictions in August or September, as China's infections rate remains extremely low and about 90% of the Americans are expected to be vaccinated by that time, possibly becoming the first two countries to do so, Wu Zunyou, Chief Epidemiologist of the Chinese Center for Disease Control and Prevention (CCDC), said on Monday. China is the safest country in the world in terms of COVID-19 prevention, with no community transmission cases reported.
China not ready to allow the Boeing 737 Max back in the air
>> Beijing isn't ready to follow the United States in allowing Boeing's 737 Max back into the air after a pair of fatal crashes two years ago. China was the first country to ground the 737 Max in 2019 after crashes in Indonesia and Ethiopia killed a total of 346 people. "Major safety concerns" raised by Chinese regulators have not been fully resolved, said Dong Zhiyi, deputy administrator of the Civil Aviation Administration of China, at a news conference.
China Eastern Airlines to be first global customer for domestic-made jet C919
>> China Eastern Airlines will be the first global customer for the domestically made regional jetliner C919, the airline said at a signing ceremony on Monday, a milestone showing the aircraft is on the road to commercial operation. The C919 aircraft will be used on routes from Shanghai to cities such as Beijing, Guangzhou and Shenzhen.
China adds 3,375 hotel projects, 639,811 rooms in 2020
>> China's total hotel construction pipeline dipped slightly at the end of Q4 2020 to stand at 3,375 projects/639,811 rooms, down 4% by projects and 1% by rooms year-over-year (YOY). This is the second quarter off the peak reached in Q2 2020, where construction pipeline totals stood at 3,574 projects/647,704 rooms. However, due to China's robust manufacturing and export industry, their GDP has remained strong throughout the pandemic, as has their construction industry.
Macao gambling revenue spikes 136% in February
>> Macao casinos saw a massive 136% surge in gambling revenue in February, and though it's a hopeful sign of recovery, it's actually not all that impressive. It only points to how bad the situation was last year as the COVID-19 pandemic shut down casinos for two weeks. Gambling revenue plunged 80% in 2020.
Hainan sees surge in binge shopping as pandemic kills overseas travel
>> Hainan, China's southernmost island province, was rapidly developing into a duty-free port – an indication that President Xi Jinping's "dual circulation" economic strategy was already paying dividends. The island is being promoted as somewhere Chinese who are unable to travel overseas because of the coronavirus pandemic can head for binge shopping. Hainan now accounts for 25% of China's duty-free market.