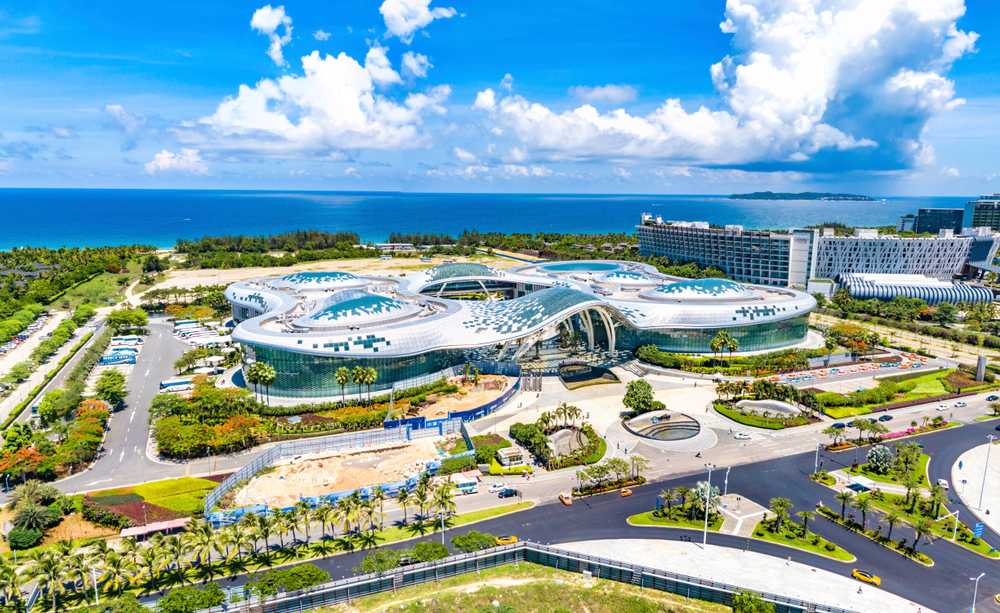 At the end of last year, President Xi Jinping said Hainan, China's southernmost island province, was rapidly developing into a duty-free port – an indication that his "dual circulation" economic strategy was already paying dividends.
The island is being promoted as somewhere Chinese who are unable to travel overseas because of the coronavirus pandemic can head for binge shopping, making it a model for the expansion of domestic demand linked to the world economy that Xi hopes to achieve in the future.
Known by locals as "China's Hawaii," the island, roughly the size of Kyushu in southwestern Japan, has beaches for swimming and surfing, but the main attraction is the Sanya International Duty-Free Shopping Complex, where crowds bustle to find the best deals.
On New Year's Day, shoppers queued at outlets throughout the duty-free complex – more than 2-1/2 times larger than the Tokyo Dome baseball stadium – in search of high-end jewellery, cosmetics, fashion and more.
Three new duty-free shops opened at the end of last year, and total revenue of such tax-exempt items on Hainan island reached a record RMB 540 million between January 1 to January 3, roughly three times as much as the same period a year earlier. Hainan now accounts for 25% of China's duty-free market.
In a television broadcast, Xi said at the end of last year that Hainan was rapidly developing into a free port while also suggesting it is expected to join the ranks of major Chinese cities such as Beijing and Shanghai.
Read original article