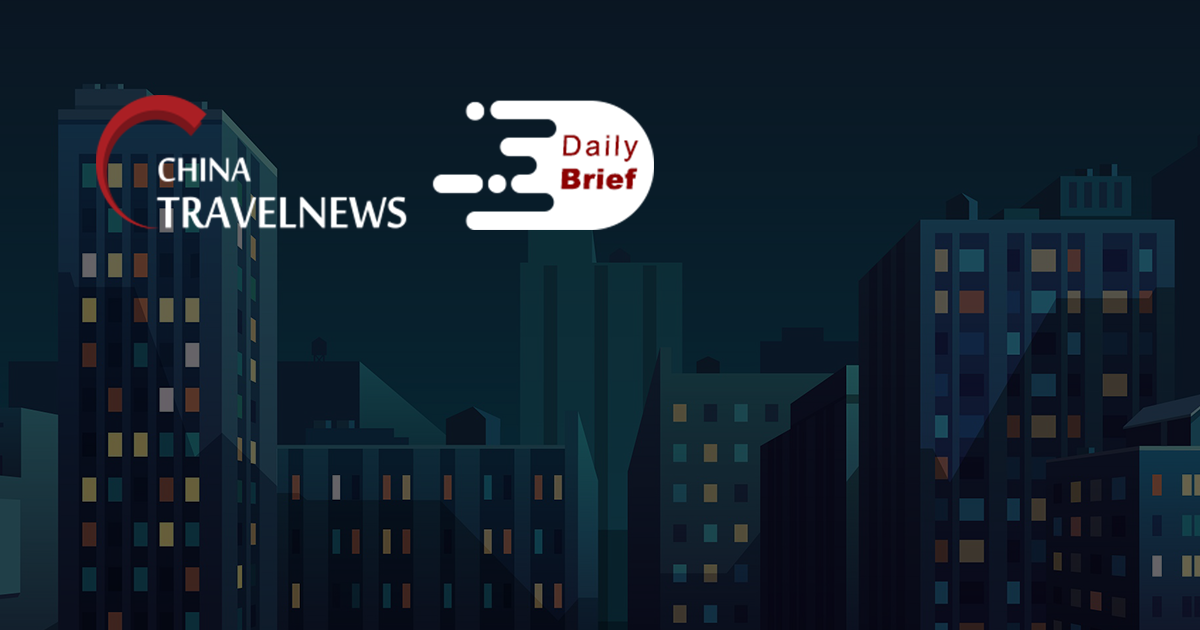 India asks airlines not to fly Chinese nationals
>> In a strong retaliatory push, India has asked all airlines informally not to fly Chinese nationals into the country. This comes after China's not-so-subtle move to stop Indians from flying into their country, something that has only tightened since November. Some airlines asked the authorities to give them something in writing so that they can give reason for denying boarding to Chinese nationals booked on flights to India as per current norms.
Travel agencies in southern China's Guangdong suspend group tours to Beijing
>> Some travel agencies in southern Chinese province Guangdong have suspended receiving bookings for package tours to Beijing and may cancel related trips during the upcoming New Year and Spring Festival holidays due to the capital city's recent coronavirus outbreak, according to local media report. Beijing has reported 13 local COVID-19 infections in the past two weeks. The city is tightening inter-city travel restrictions.
Beijing bans Airbnb-style lettings in neighborhoods near Forbidden City
>> Beijing has banned Airbnb-style short-term lettings in the heart of the Chinese capital citing security concerns. The new policy left business operations scrambling to adapt before the new rules come into force in February.
Flights from UK to be suspended for 2 weeks
>> China will suspend regular passenger flights to and from the United Kingdom for two weeks to prevent the spread of a new variant of novel coronavirus, the country's civil aviation authority said on Sunday. The Civil Aviation Administration of China has told domestic and international airlines to suspend flights between China and the UK from Monday to Jan 10.
Tuniu report shows Christmas and New Year holidays gaining popularity
>> Chinese online leisure travel platform Tuniu.com has released a report showing the consumption preferences of Chinese travelers for the Christmas and New Year holidays. According to the report, 60% of the travelers had taken leave to book a trip for more than 3 days. About 36% of the bookings were for two persons traveling together, including couples, close friends and family members, and 14% of the travelers were traveling alone.
Smart hotel solution provider RestHour secures tens of millions of yuan
>> Smart hotel solution provider RestHour Technology announced that it had raised tens of millions of yuan in its Series A+ financing round. RestHour primarily serves hotels and home-share providers in top-tier cities that have to deal with a huge visitor flow. Its smart front desk is connected to hotel PMSs, electronic door locks, WeChat and Alipay, as well as public security systems. It can automatically identify guests without staff intervention, thus simplifying the check-in process.
Abu Dhabi hosts first Virtual Roadshow in China
>> Abu Dhabi's tourism authority DCT Abu Dhabi hosted its first-ever virtual roadshow in China earlier this month, connecting more than 100 Chinese tour operators and travel agencies with 37 of its partners and stakeholders, including Destination Management Companies (DMCs) from across the emirate, representatives from Etihad Airways, Yas island, and the emirate's hotels and attractions.
Brunei launches Chinese cultural carnival to promote exchanges
>> The China Day cultural carnival, as part of the Brunei December Festival as well as an important event of the Brunei-China Year of Tourism 2020, was officially launched on Saturday. The event will open to the public for two days until Sunday.
Accor to open its 23rd Sofitel in the brand's network across Greater China
>> Sofitel Hotels & Resorts announced the opening of Sofitel Haikou in China. This opening is the 23rd Sofitel hotel in the brand's network across Greater China.
Retail giant works with Hainan Tourism to expand in duty-free business
>> Chinese retail giant Suning has partnered with Hainan Tourism Investment Development to expand in the flourishing duty-free retail market on the southern Chinese island.
China opens railway to facilitate cross-Strait travel
>> The Fuzhou-Pingtan railway in eastern Chinese province Fujian went into operation Saturday morning after seven years of construction, allowing visitors from the Chinese mainland and Taiwan to travel more conveniently across the Taiwan Straits.