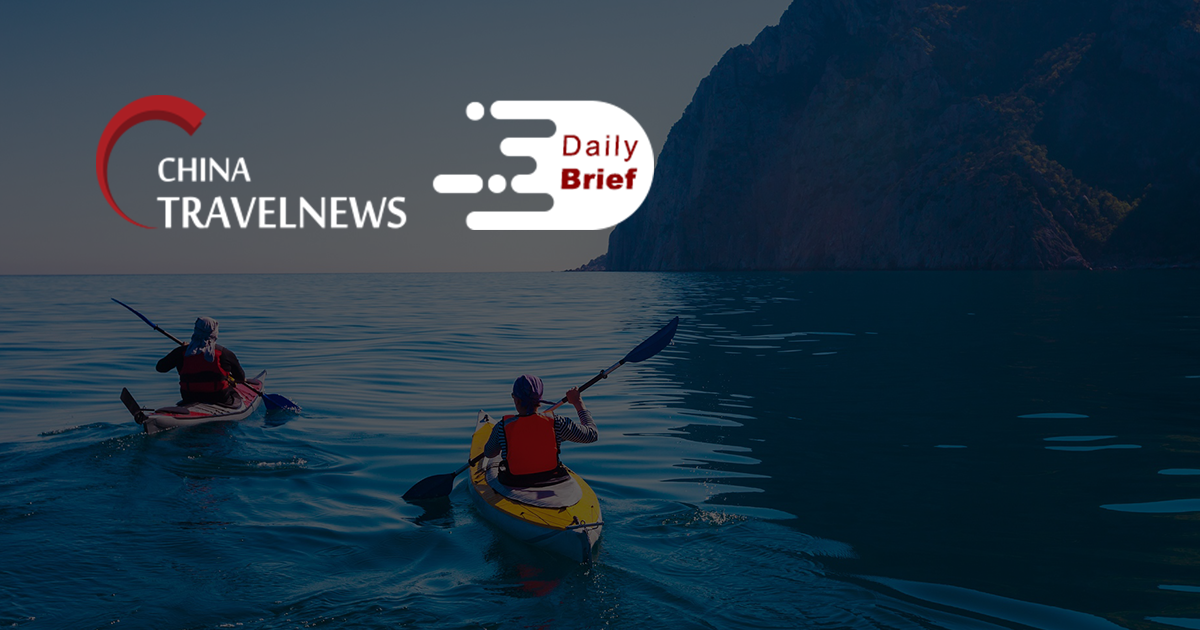 CTS Group buys 34% stake in "micro vacation" resort brand for $23 million
>> China Travel International Investment, a Hong Kong-listed unit of CTS Group, said it will acquire a 34% stake in New Century Tourism's mid-to-high-end "micro vacation" resorts for RMB 391 million (USD 59.9 million). The resorts offer short-haul vacations not far away from urban areas to the Chinese middle class consumers.
China urges reduced travel, gatherings during New Year holidays amid virus risks
>> Amid the mounting pressure of imported cases and continuing sporadic domestic cases, Chinese central government called on people to reduce mobility and gatherings during the upcoming New Year and Spring Festival holidays. About 2.97 billion trips were made during the 2018 Spring Festival travel rush and about 2.98 billion in 2019.
Beijing avoids draconian COVID restrictions ahead of festive season
>> China's capital Beijing on Thursday issued a series of coronavirus-related advisories ahead of the peak travel season from New Year's Day to the Chinese Lunar New Year in February, but it stopped short of imposing draconian restrictions. Beijing said it will also tighten coronavirus control and prevention measures for inbound international flights, extending its COVID-19 testing to passengers' belongings.
Hong Kong airport Covid-19 tests to take no more than four hours, closing flight ban loophole
>> Hong Kong health authorities have said it will take no more than four hours to analyze Covid-19 swabs of airport arrivals, halving the original time and effectively closing a loophole that allowed airlines to escape a ban for bringing in infected passengers.
Trip.com Group appoints executive president of market
>> Chinese online travel company Trip.com Group announced a new executive appointment on December 24. Effective immediately, Ms. Tingting Zhang is appointed executive president of market of the Trip.com Group. In the meantime, Ms. Zhang will continue to serve as chairwoman and CEO of the group's financial unit Ctrip Financial Information Service, reporting to Trip.com Group CMO Mr. Bo Sun.
Taipei rolls out new tourism subsidy
>> A total of 257 accommodation facilities will participate in the "Taipei Go" program, offering NTD 1,000 (USD 35) deductions on room rates to 100,000 individual travelers from Dec 24 to March 7. Applicants are required to book rooms by phone or through participating hotels' websites. Booking through an online travel agent is not permitted.
Qatar Airways launches codeshare with China Southern Airlines
>> Qatar Airways announced that the first stage of its codeshare cooperation with China Southern Airlines has begun with the Chinese carrier placing its code on Qatar Airways flights between Guangzhou and Doha. This is the first step in the strengthening of cooperation between both airlines since Qatar Airways acquired 5% of China Southern Airlines in December 2018.