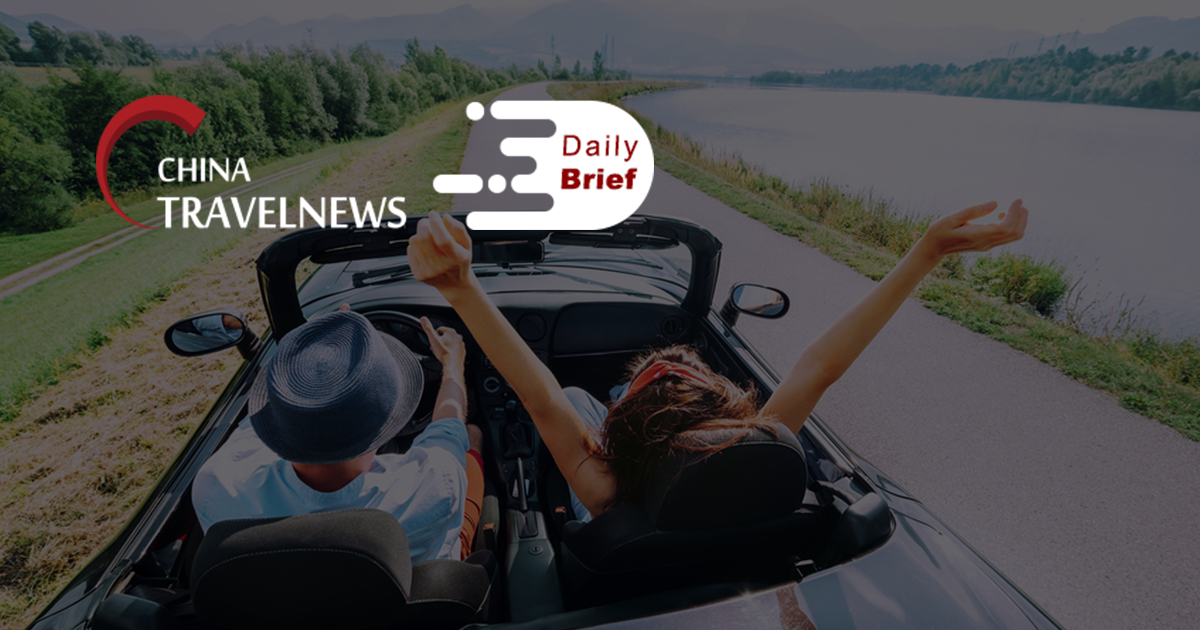 State media: US travel restrictions on China is arbitrary, self-mutilation
>> The United States' lastest travel curb "arbitrarily restricting Chinese visitors" to the US based on their affiliations to the Communist Party of China is yet "another blow to the world's most vital bilateral relationship", Chinese state media Xinhua commented in a recent article. The Communist Party of China has around 92 million members, and if their immediate family members are taken into consideration, assuming a family of three, the number exceeds 270 million.
Chinese tourists are discovering their own country in RVs
>> With most international borders closed, mainland Chinese tourists have been exploring their own country instead. A small but growing number have been taking the road less traveled, driving rented or their own recreational vehicles (RVs). Some 849 companies related to RV rental were established in China in the second quarter of 2020, up by 36% year-on-year. An expert said China's RV travel will catch up with North America and Europe in around six years.
China's COVID-free "Hawaii" chases local tourist dollar with a vengeance
>> Millions of domestic tourists are descending on China's southernmost island province of Hainan, presenting a surreal contrast with grim hospital scenes, shuttered restaurants and stifling home quarantine elsewhere in a virus-ravaged world. Tourism spending has got a leg up since a new duty-free spending cap of RMB 100,000 (USD 15,186) for travelers took effect in July, up from RMB 30,000 earlier. Hainan is also the travel destinations for the Lunar New Year coming up in February, says analytics firm ForwardKeys.
China plans first domestic luxury cruise line with Viking
>> China Merchants Shekou and Viking Cruises announced the formation of a new joint venture to launch a cruise line focused on mid-sized luxury cruise products. While China has been working to build its domestic cruise industry, this will be China's first entry into the high-end luxury cruise market.
HNA Group, Trip.com sign MoU on air travel, Internet tech
>> HNA Group and Trip.com Group signed a memorandum of understanding (MoU) to further cooperation on air transport and Internet technology in the service of global travelers. The MoU seeks to boost cooperation on data sharing, big-data analysis, product marketing, the digital construction of the airline industry, and the integration of tourism resources. The joint efforts made by the two sides are aimed at exploring opportunities as Hainan builds its free-trade port.
Nepal Airlines mulls options to get rid of Chinese aircraft
>> Nepal Airlines has proposed four options to offload six unwanted Chinese-made turboprops even as selling the aircraft may prove difficult. The Nepali flag carrier resolved to retire four Y12Es and two MA-60s earlier this year, after years of operations marred by technical difficulties, a lack of spare parts and trained pilots, and economic losses.
Hong Kong's plan to invest in Zhuhai airport could be more about cargo than passengers
>> Hong Kong's planned tie-up with mainland China's Zhuhai airport is likely to strengthen the financial hub's global competitiveness in the cargo business, although the benefits for passengers are less clear, industry experts and an Airport Authority member say.
China to strengthen epidemic prevention as winter tourism heats up
>> China's Ministry of Culture and Tourism has urged efforts to strengthen COVID-19 prevention and control measures as winter tourism heats up. COVID-19 infections imported from outside the Chinese mainland lead to an increased risk of local virus transmission, the ministry noted in a recent circular, calling on local-level culture and tourism authorities to guide tourist attractions to improve emergency response plans.