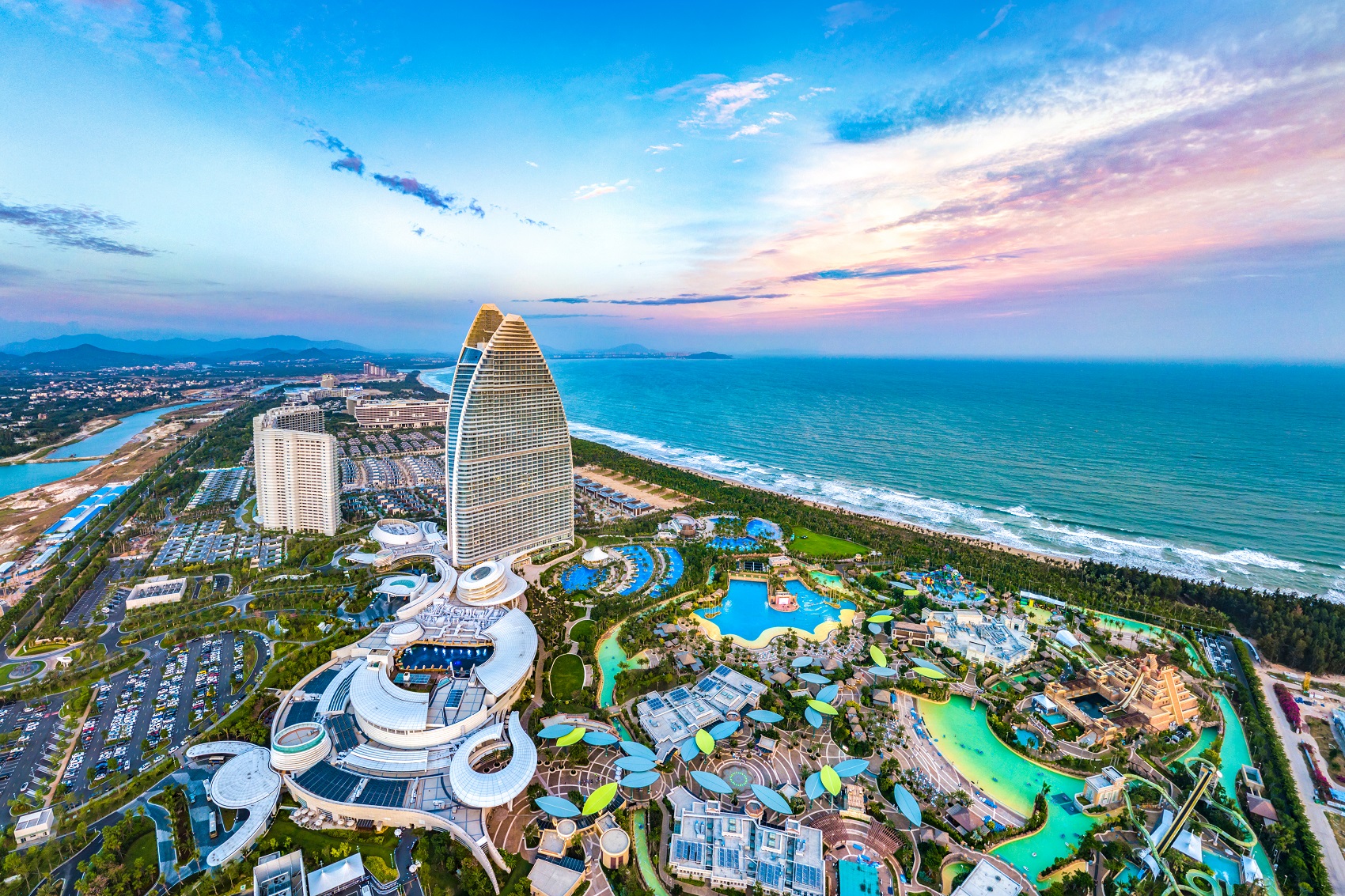 Millions of domestic tourists are descending on China's southernmost island province of Hainan, presenting a surreal contrast with grim hospital scenes, shuttered restaurants and stifling home quarantine elsewhere in a virus-ravaged world.
Known at home as the "Hawaii of China", the island, about the size of Taiwan, has been free of coronavirus for six months, drawing eager shoppers to duty-free malls, couples seeking a sub-tropical backdrop for wedding pictures, and surfers just looking to "breathe freely".
October arrivals of 9.6 million, according to official data, exceeded the year-earlier figure, before the pandemic struck, by 3.1%, although foreign visitors slumped 87%. That was a far cry from February, when arrivals had dropped almost 90%.
The rapid surge in tourism shows China's consumer sector may be throwing off its virus-induced slumber as the closure of many international borders pushes travellers to destinations such as Hainan, traditionally costlier than most of Southeast Asia.
Tourism spending has got a leg up since a new duty-free spending cap of 100,000 yuan ($15,186) for travellers took effect in July, up from 30,000 yuan earlier.
Hainan has raked in 12 billion yuan in such sales in the following four months, to stand up 214.1% on the year, or almost on par with 2019 sales of 13.61 billion.
Tourists racing through the Haitang Bay Duty Free Shopping Center in the island's city of Sanya were astonished at the queues outside the boutiques of luxury brands from Chanel to Gucci, with some likening the scene to a yard sale.
As the "stay-home" economy grew in China because of the global pandemic, Morgan Stanley estimates "reshored consumption" could reach up to $165 billion this year.
Although the 46 million visitors Hainan received from January to October were well below the 2019 figure of 83 million domestic and foreign tourists, Chinese travellers are set to extend the tourism boom into the winter.
Reflecting demand, the average daily rate of bookings in Sanya soared 43% in November from a year earlier to $151, and jumped 51% to $190 for December,says analytics firm AirDNA, which tracks bookings on Airbnb and Vrbo.
While the number of properties with at least one night booked rose 7% in November, the figure for December had already reached 85% of the year-earlier level.
Hainan is also the travel destinations for the Lunar New Year coming up in February, says analytics firm ForwardKeys.
Read original article