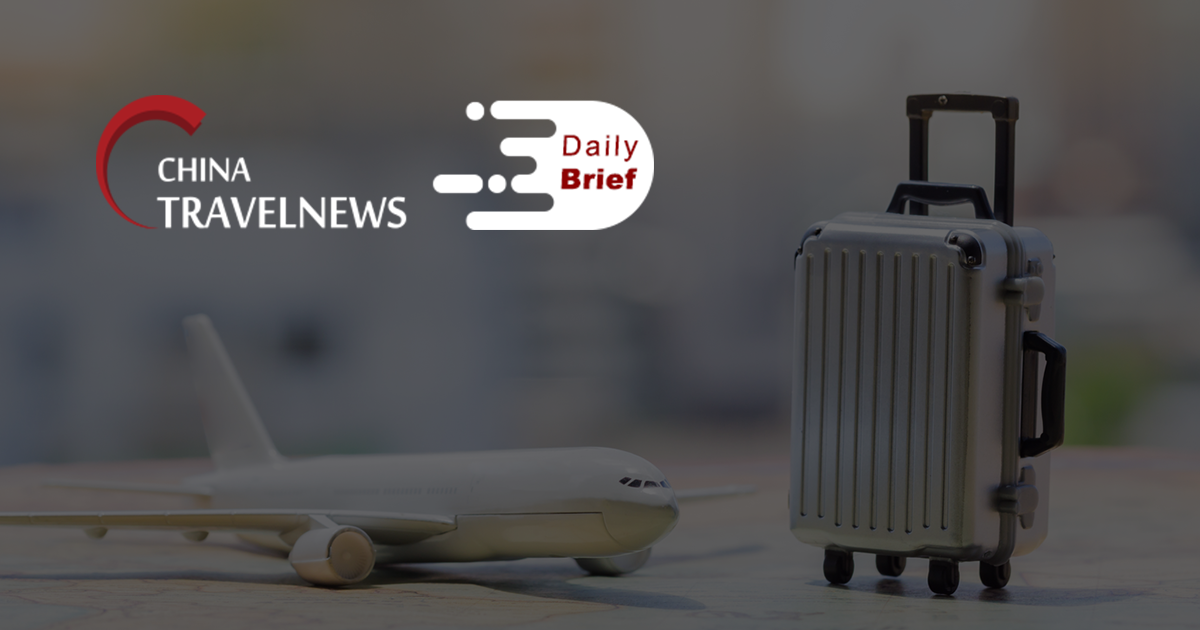 China advises citizens to avoid unnecessary overseas travel
>> As COVID-19 cases continue to surge globally, the Chinese Center for Disease Control and Prevention called for Chinese people to avoid unnecessary outbound travel during the upcoming holidays. China is requiring all outbound travelers to undergo a 14-day isolation upon their arrival. Cross-border travelers may therefore be required to spend a total of 28 days in quarantine, if their destination also requires a 14-day isolation period.
China Duty Free Group tops first-half global travel retailer rankings
>> China Tourism Group Duty Free Corp has reported first-half revenue of USD 2,855 million, making its subsidiary China Duty Free Group the world's largest duty free retailer for the first half of the year by turnover. Dufry, which has topped the Top 25 Travel Retailer Rankings by turnover for the last six years, saw revenue plunge 62% to USD 1,734 million in the first half of 2020. An analyst anticipates China Tourism Group Duty Free Corp's revenue for the second half of the year will be USD 4,247 million, a 23.8% year-on-year increase.
Decline in Chinese tourists worldwide hits the luxury sector
>> The loss of Chinese visitor arrivals to major destinations worldwide is having a massive knock-on effect for the luxury goods business. Luxury brands have taken the beating due to the coronavirus pandemic, which Bain and Company predicts will strike off 20% to 35% of the personal luxury goods market in 2020.
Asia Pacific hotels report continued improvement but at low levels
>> The Asia Pacific hotel industry reported continued improved performance from previous months but at overall low levels, according to August 2020 data from STR. Occupancy in mainland China dropped 11.9% to 64.2% in the month while RevPAR was down by 25.4% to RMB 271 (USD 39.8).
Airline travel shifts toward last-minute bookings, domestic trips: Skyscanner
>> The air travel market has shifted toward last-minute bookings, one-way flights and more domestic trips as consumers grapple with fast-moving changes due to the coronavirus pandemic, a report from online search and booking site Skyscanner shows. The new trend will be an advantage for low-cost carriers that are able to offer competitive pricing amid an uncertain future for business travel, which was previously a major profit driver for full-service airlines, the report said.
Cathay crew willing to take year-long unpaid leave
>> Flight attendants with Hong Kong's embattled flag carrier Cathay Pacific said they are willing to go on unpaid leave for a full year or even longer, if that would allow them to keep their jobs in the longer term. Cathay has warned that a major restructuring is inevitable as the airline continues to hemorrhage up to two billion dollars per month as passenger and cargo traffic have plummeted amid the coronavirus pandemic.
Chinese riders can now book a trip from Tencent's map app
>> Tencent Holdings has added an aggregated ride-hailing platform to its map app in a partnership with Didi Chuxing, giving users another entry point into ride hailing, although the move lags similar ones made by rivals Alibaba and Baidu. With technology support by ride-hailing leader Didi, users can now book a trip with multiple service providers using Tencent Maps in selected cities in mainland China.
China Southern gets approval to issue USD 2.4 billion of convertible bonds
>> China Southern Airlines said it received China Securities Regulatory Commission's approval regarding its public issuance of USD2.4 billion convertible bonds. The Guangzhou-based carrier plans to operate 22 international services in October with the addition of Jakarta and Ho Chi Minh services.
Emirates collaborates with Huawei to expand reach in China
>> Emirates has enhanced collaboration with Huawei to promote the Emirates app to Huawei phone users. The recent enhanced collaboration extends the shared platform to include SmartCard Integration, providing a quick booking option for Emirates app users in the Chinese mainland and the UAE, as well as the ability to easily access their travel and flight information.
Macao tourism office, casino resorts launch marketing campaign
>> The Macao Government Tourism Office, in partnership with the enclave's six licensed casino resort operators, is launching a marketing campaign in Beijing. The goal is to bring mainland visitors to the Chinese Special Administrative Region.