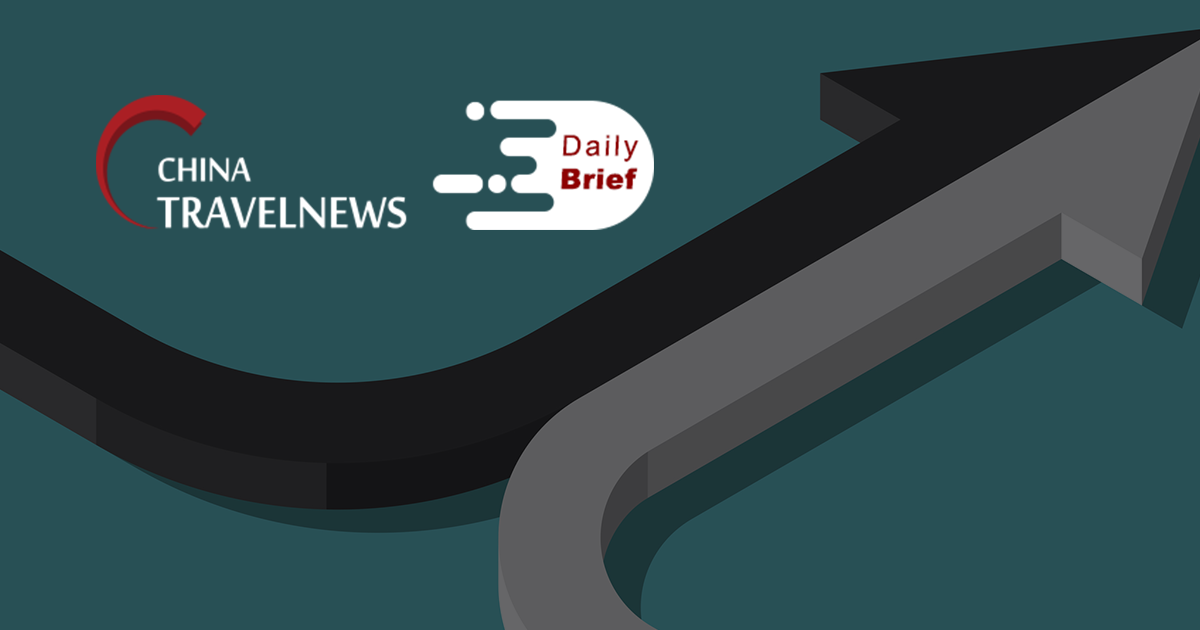 Beijing tightens regulations on urban home-sharing business
>> The Beijing authorities recently issued a notice mandating operators of urban shared homes to follow community rules or decisions made by property owners' corporations, acquire written consent from property owners, as well as abide by safety requirements, hygiene and other standards. An executive of China's home-sharing platform Xiaozhu believed that the regulations would cause short-term pain to the shared-home industry, but would help to resolve existing issues in the industry and promote its sustainable development in the long run.
China's travel agencies gross $100 billion in 2019
>> China's travel agencies received nearly RMB 710.34 billion (USD 102.7 billion) in revenue in 2019, according to the Ministry of Culture and Tourism. Domestic tourism brought in about RMB 275.1 billion, accounting for 53% of the total revenue, and outbound tourism generated RMB 214.56 billion, taking up 42%. Inbound tourism, for its part, saw about 18.30 million visits from overseas in 2019, generating a revenue of RMB 26.92 billion. According to the report, China had a total of 38,943 travel agencies registered by the end of 2019, an increase of 8.17% year on year.
Pinduoduo ventures into hotel business, taking on Trip.com and Meituan
>> Hotel chain operator Huazhu Group has launched a flagship store on Pinduoduo, making its 2,000 hotels accessible to the social e-commerce platform's 568.8 million monthly active users, Pinduoudo confirmed with KrASIA. This is the first time that a hotel chain operator in China has opened such an online booking channel on Pinduoduo, which mainly sells groceries. Pinduoduo's entry comes at a time when China's hospitality industry, which was devastated by the COVID-19 pandemic, now shows signs of recovery.
Accor-IHG merger needs consent from China's Jin Jiang if it's to go ahead
>> French media reported last week that hospitality giant Accor considered merging with peer IHG. But before it goes ahead, the rumored merger might need to get the consent from Accor's major stakeholders including China's state-owned Jin Jiang International. Jin Jiang holds a 13% economic interest and 17% voting rights of Accor, according to the French hotelier's latest disclosure filing.
Chinese carrier Q2 losses expected to narrow amid domestic recovery
>> China's three largest carriers - Air China, China Eastern Airlines and China Southern Airlines - are expected to see losses narrow in the second quarter helped by strong domestic traffic recovery and a flat Chinese Yuan against the US dollar. An HSBC Global Research report into the Chinese airline industry adds that the carriers' losses could continue to narrow into the third quarter, even leading to a likely breakeven for the quarter ending September 30.
Canada, Netherlands add flights to China as travel by air eases in some parts of the world
>> Foreign airlines including Air Canada and KLM Royal Dutch Airlines say they are adding more flights to China, reflecting increased international aviation travel as the COVID-19 pandemic begins to ease in some parts of the world. The British Chamber of Commerce in China (BCCC) said earlier that it is organizing the first charter flight since the COVID-19 pandemic to return British nationals to China on September 12.
Hong Kong tourism company moves walking tours online for free
>> A Hong Kong tourism company has moved its walking tours online to reach a travel-starved audience unable to explore new places due to coronavirus restrictions. The company, Walk in Hong Kong, runs free online tours in Cantonese focused on local history and culture, with help from government subsidies and private donations. While bookings for its regular in-person tours typically took a week to fill, one recent virtual tour filled 70 spots overnight. It now plans to run such tours in English for an overseas audience on a permanent basis. It expects to start charging around HKD 100 (USD 13) per person from next month.