ChinaTravelNews – OTA Lvmama's parent company, Shanghai-based Joyu Group, is listing on the New Third Board. One observer said Joyu Group will become China's top listed O2O specialized in independent travel.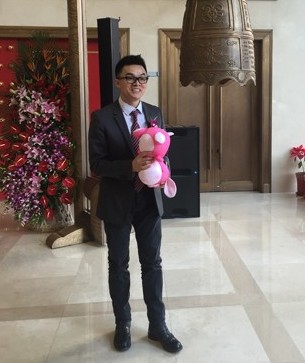 Lvmama's founder Qinghua Hong
The New Third Board recommendation report filed by Huatai Securities shows that, at the time when Joyu Group's public share transfer instructions were signed on September 25 2015, Joyu Group's actual controllers are Qinghua Hong, Hou Meng, Yujie He, Dan Li, Dong Gao and Jun Zeng. These individuals control 29.04% of the company's shares. Joyu Group's director Mr. Hong said: "Although Lvmama's shares are extremely dispersed, its management are still the actual controllers and no single investor has more than 20% of the company's shares."
Joyu Group has raised funds several time previously – in June 2015, the Group received a strategic investment of RB500 million from Jin Jiang International Group; prior to this, Joyu received investments from investors including Sequoia Capital, CDH Investments, South River Capital and Guang Ya Capital.
According to Joyu Group's latest audit reports, the group made revenues of RMB798,715,305.17 for January to May of 2015, RMB1,396,499,214.85 in 2014 and RMB704,319,741.11 in 2013 . Gross profit margin on its main operation was 10.59% in 2015, 8.60% in 2014 and 7.41% in 2013. Joyu Group's main income was from online business including attraction tickets and short trips, outbound travel, domestic travel, customized travel and others, as well as offline operations like attractions design and management.
Joyu Group's online platform Lvmama specializes in independent travel and offers users a complete product bookings service. It leverages the internet and mobile devices to direct traffic to attractions and destinations. The group's offline services are handled by Joyu Tourism Development, Kchance Tourism Planning and Consulting and Joyu TMS. They offer a one-stop system of attractions planning, design, marketing and operations for tourism destinations.
Positioned as a B2C ecommerce offering independent travel service, Lvmama OTA is a core component of the Joyu Group. Attractions tickets and destination independent travel are its two major service fields. In the first eight months of the year, the company has handled 14 million travelers.(Translation by David)