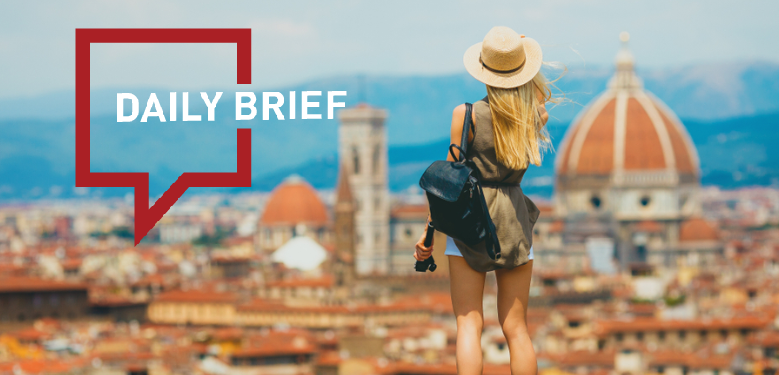 China Eastern Airlines signs $2.5 billion procurement deals at CIIE
China Eastern Airlines signed multiple procurement agreements at the 6th China International Import Expo (CIIE) on Nov. 6, with a record-breaking total value of over $2.5 billion. These agreements covered the procurement and maintenance of aircraft materials and engines, aviation fuel supply, in-flight catering, as well as the import of seafood and agricultural products.
Cathay Pacific offers 11% discount and another 11% off on select flights for 11.11
Hong Kong's flag carrier Cathay Pacific is offering promos to several destinations in Asia and Europe during the Nov 11 (double singles) sale. On its website, the airline company said that until Nov. 13, passengers may enjoy an 11% discount plus another 11% on select economy and business class flights.
Hong Kong struggles as Macau thrives in tourism recovery
Hong Kong's economy is facing challenges as it lags behind China and loses out to Macau in the tourism sector. Macau's success in attracting mainland tourists is evident, with almost half of the 40.37 million outbound mainland tourists in the first half of the year choosing Macau as their destination.
Chongqing launches 178-kilometer route to promote rural tourism
The local government of Chongqing launched a 178-kilometer rural tourism route around the national nature reserve of the Jinfo Mountain this year, combining self-driving with village tourism. Since the launch of the route, it has become a popular choice for people to travel on holidays and also provided opportunities for farmers along the route to increase their income.
Air Guilin cancels all flights until further notice
As the conflict between Hainan Airlines Group (HNA Group) and the Guilin Government over the control of Air Guilin continues, Air Guilin ceased all flight operations on November 3rd. According to a message circulating on the internet since November 1st, HNA Group has recently sent a letter to Air Guilin and the CAAC Central and Southern Regional Administration (one of the seven CAAC regional offices), stating that they will cease providing support services to Air Guilin starting from November 2nd.
Chinese-invested expressway boosts Cambodia's tourism, economic growth
One year on, the Chinese-invested Phnom Penh-Sihanoukville Expressway has significantly boosted tourism and economic growth in Cambodia, senior officials said here on Tuesday. Cambodian Deputy Prime Minister Sun Chanthol said the 187-km expressway has been playing a crucial role in improving travel efficiency, reducing traffic jams and shortening travel time between the capital city and the international deep-water seaport city of Sihanoukville.
International arrivals to Laos hit record in nine months
Laos attracted more than 2.4 million foreign tourists in the first nine months of this year, marking a record 285% increase compared to the same period last year. Of the foreign visitors to Laos, nearly 1 million were from Thailand, over 600,000 from Vietnam, nearly 480,000 from China, and most of the remaining were from the Asia-Pacific region, Europe, and the U.S.
Immersion breathes new life into tourism
Immersive cultural tourism has experienced a surge in popularity in recent years. This new form of experiential travel has tapped into the growing consumer demand for interactive and sensory-rich experiences, creating a fresh dynamic in the tourism industry. From a content perspective, immersive cultural tourism caters to a wide range of cultural elements, including historical, revolutionary and ecological themes.
Thailand airports prepare to implement further visa-free policy
Thailand has set up a command center to welcome tourists from India and Taiwan under the visa-free entry policy that will begin on Friday. Various agencies have been instructed to contribute in any way they can to reduce expected overcrowding at Don Mueang airport and Suvarnabhumi airport as the high season approaches.