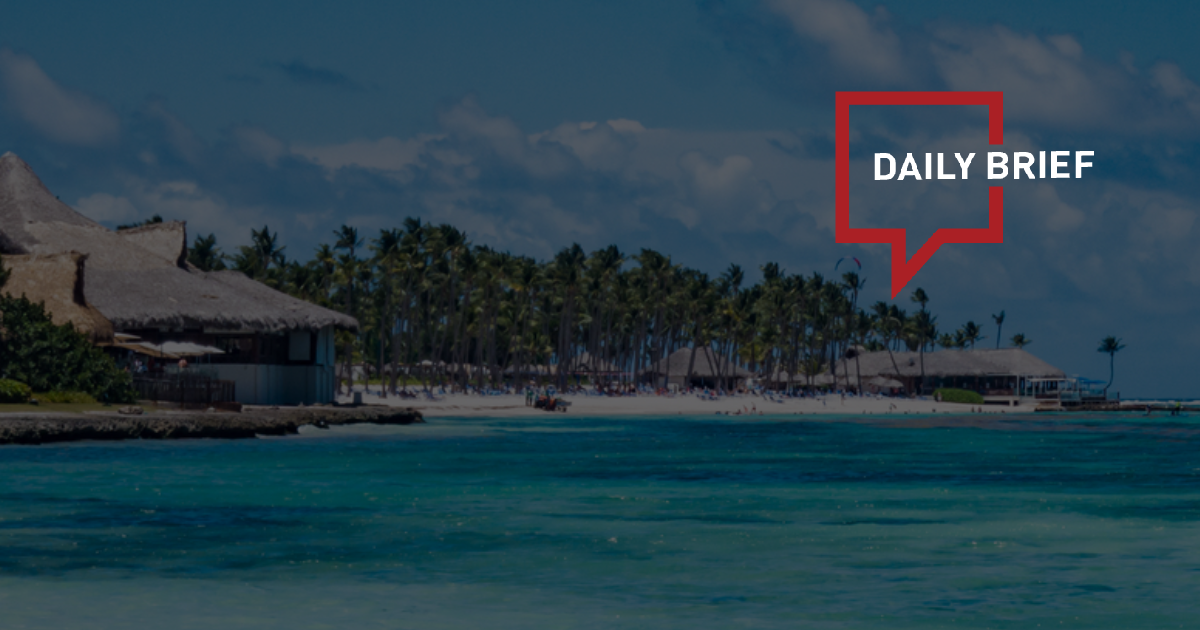 Hilton's Asia Pacific RevPAR rises 39% led by China market
Hilton said its revenues for the third quarter this year were USD 2,673 million, up by nearly 13% from last year. Net income rose 9.5% to USD 379 million. CFO Kevin Jacobs mentioned during the conference call that RevPAR in Asia Pacific was up 39% year-over-year, led by the continued demand recovery in China.
Trip.com Group showcases AI-powered innovations transforming travel
Trip.com Group took centre stage at ITB Asia in Singapore, highlighting the pivotal role of Artificial Intelligence (AI) in reshaping the travel industry. The OTA envisions TripGenie at the forefront of the AI travel evolution. With plans to roll out itinerary-sharing features and increased personalization options such as upvoting and liking, TripGenie will enhance collaborative travel planning for a more personalized experience.
Air China swings to profit as postpandemic travel booms
Air China swung to profit in the first nine months of the year as business and leisure travel picked up significantly following Beijing's lifting of strict Covid-19 curbs. The airline's profit for the January-September period came in at RMB 791.42 million yuan (USD 108.2 million) against a loss of RMB 28.10 billion, Air China said late Thursday. Revenue was RMB 105.58 billion compared with RMB 42.09 billion a year earlier.
Cathay welcomes government's initiatives to further strengthen Hong Kong's international aviation hub status
Cathay Pacific said it welcomes the Hong Kong government's ongoing initiatives to enhance the competitiveness of the Hong Kong international aviation hub as expressed in the Chief Executive's 2023 Policy Address. Cathay Group CEO Ronald Lam said the Hong Kong international aviation hub plays a key role in the development of both Hong Kong and the country through its ability to connect Hong Kong, the rest of the Greater Bay Area, and the Chinese Mainland with the world. As Hong Kong's home airline, Cathay looks forward to the completion of the Three-Runway System at Hong Kong International Airport (HKIA) and the 'Airport City' projects that will boost both the capacity and the competitiveness of its home hub.
China's cross-border trips, visa issuances soar in strong rebound
China issued more than 600,000 visas to foreign visitors in the third quarter, nearly 2.7 times the same number from the same period last year, in the strongest sign that travel has rebounded to pre-Covid levels, according to the latest data. On Tuesday, data from the National Immigration Administration showed 123 million cross-border trips were recorded from July through September, a giant 454% jump compared with the same period last year.
Cambodia tourism surges, eyes Chinese market
Tourism experts are optimistic that the number of Chinese tourists visiting Cambodia will increase gradually, particularly from 2024 onwards. The optimism followed a recent meeting on the sidelines of the 3rd Belt and Road Forum for International Cooperation in the Chinese capital Beijing, where Prime Minister Hun Manet and representatives of the Cambodia Chamber of Commerce (CCC) met with several private sector delegates to boost bilateral investment and tourism.
Turkish Airlines aims to attract more Chinese tourists to Türkiye, CEO says
In addition to transit passengers, Turkish Airlines also wishes to attract more Chinese tourists to travel to Türkiye, Bilal EKŞİ, chief executive officer of the international carrier said. "The number of Chinese citizens visiting our country peaked in 2019 at 426,344 people, but due to travel restrictions in China, it dropped to 89,515 people last year," he said.
Gulf Air expands into China to bolster its Asia-Pacific network
Gulf Air, Bahrain's national carrier, will be extending its operations into China in January 2024. In line with its calibrated growth strategy to strengthen its global network. The strategic move also represents a significant step forward for Gulf Air to bolster its Asia-Pacific presence and support connectivity under the One Belt One Road initiative of China.
On The Go Tours reintroduces China
On The Go Tours has reintroduced China to its portfolio with 10 initial tours offering departures from next year. The new Signature Range guided tours are between eight and 16 days in duration, starting in either Shanghai or Beijing, and have been brought back after a gap of a few years due to the Covid pandemic. Pre-Covid, the global escorted tours operator ran fully guided tours in China for almost 20 years.
China aims for $400 billion outdoor sports industry by 2025
China aims to develop outdoor sports into a three-trillion yuan (USD 418 billion) industry by 2025, according to an action plan released by the government on Tuesday. The action plan, which covers the period from 2023 to 2025, seeks to boost the construction of outdoor sports facilities and improve outdoor sports services.