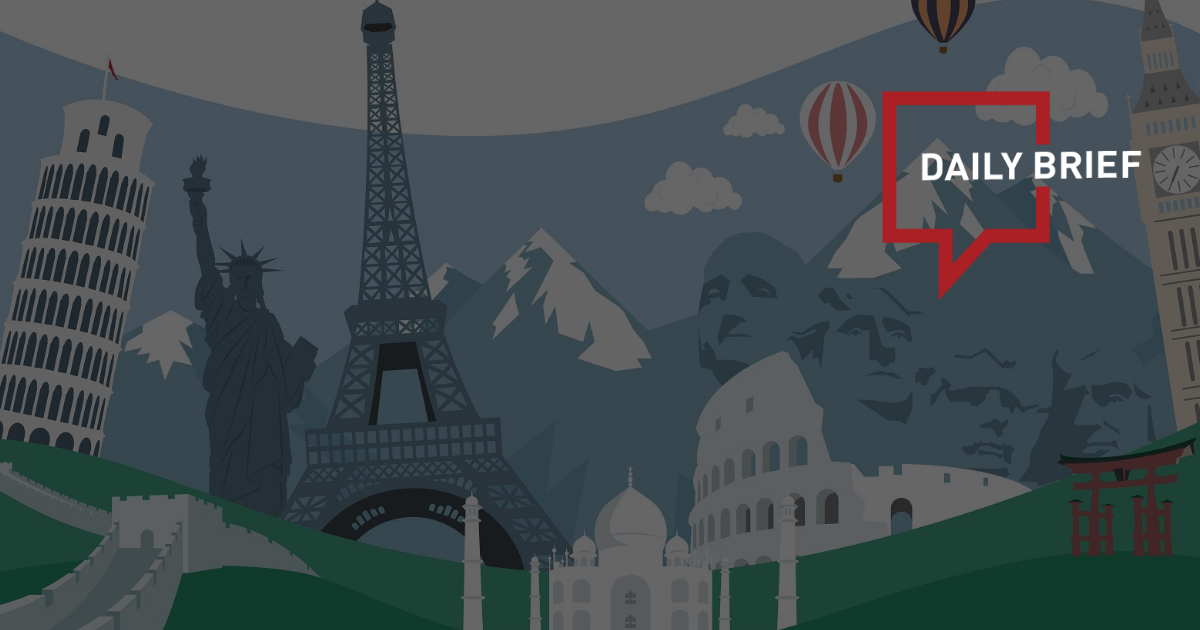 Travel searches rise after Chinese holiday arrangement release
Social media platforms in China are buzzing with talks about the Spring Festival holiday arrangement of 2024 which was just released by the State Council on Wednesday morning. The release of the holiday arrangement has driven a surge of tour products searches on travel portals. The online travel services provider Qunar said that searches for train tickets and international flight tickets doubled at its platform just in 30 minutes after the arrangement released. It said that some "early birds" in Shanghai and Changsha in Hunan province have made bookings at the platform.
China Southern Airlines rides Belt and Road Initiative to soar higher
China Southern Airlines, the Guangzhou-based State-owned carrier, said it will launch flights to new international destinations and resume more routes by utilizing the opportunities from the Belt and Road Initiative. The airline has so far resumed 59 international routes after COVID-19.
Trip.com Group unit Trip.Biz eyes to be global frontrunner in business travel
Steven Zhang, the VP of Trip.com Group and CEO of Trip.Biz, presented the comprehensive "Global Impact Plan," which comprises three key components: the "Global Partner Growth Program," the "Global Business Travel Service System," and "Digitalization Practices." Trip.Biz has established international service sites across Greater China, Southeast Asia, East Asia, and Europe.
Revenge travel is over — even in China, says IHG CEO
Pent-up travel demand — which drove global travel recovery following the Covid-19 pandemic — is over, said Intercontinental Hotels Group CEO Elie Maalouf. "People started traveling really by the end of 2020 as restrictions started to lift," he said. "So we're really past revenge travel — even in China." But China's airlift is below 50% of prepandemic levels, which is affecting travel recovery in cities like Beijing, Shanghai, Guangzhou and Shenzhen, according to Maalouf.
China is back in the top five Changi markets
Singapore Changi Airport handled 4.87 million passenger movements in September 2023, representing 89% of the passenger movements in September 2019. Changi Airport's top five markets for the quarter were Australia, China, Indonesia, Malaysia and Thailand. China has moved up to be among Changi's top five markets this quarter, attributed to increased travel during China's two-month summer holiday in July and August and the resumption of the 15-day visa-free policy for Singapore citizens entering China since July.
Macau visitor arrivals down by 29% month-on-month to 2.3 million in September
The number of visitors entering Macau reached 2,301,056 in September, up by 310% year-on-year but down 28.6% compared with August, according to figures from the Statistics and Census Service (DSEC). The DSEC said Tuesday that mainland Chinese tourists made up the majority of arrivals in September, with 1,589,423 visitors representing an increase of 220% compared to September last year. Visitor arrivals from the Greater Bay Area (GBA) increased by 150% to 749,926, with 214,970 from Zhuhai and 162,966 from Guangzhou, accounting for 28.7% and 21.7% of total arrivals respectively.
PKFARE partners with Hotelbeds connecting hotel supply and demand
PKFARE, a global travel B2B marketplace in China, has long partnered with Hotelbeds to connect hotel supply and demand. Since their partnership started in 2017, Hotelbeds has achieved multiple times growth in sales through PKFARE. In April 2023, bolstered by sales promotion, the collaborative sales surged to twice that of the previous month. In 2023 H1, the collaborative efforts saw a volume increase of over 70%, outpacing the average industry recovery rate.
Club Med owner Fosun Tourism reports nearly 20% rise in business volume
Fosun Tourism, the Chinese parent of French resort brand Club Med, said its business volume for the first nine months this year rose 19.4% to RMB 14.2 billion (USD 1.94 billion). Business volume for the Club Med brand for the first three quarter in 2023 was 21.3% up from last year. Thanks to the strong holiday demand unleashed after resuming domestic tourism in China, the business volume of Atlantis Sanya was up by more than 80% during the time.
YeePay showcases international business payment solutions at ITB Asia 2023
YeePay has partnerships with every airline company in China allowing guaranteed access to global airline giants including Air China, China Southern, China Eastern Airlines and Hainan Airlines.