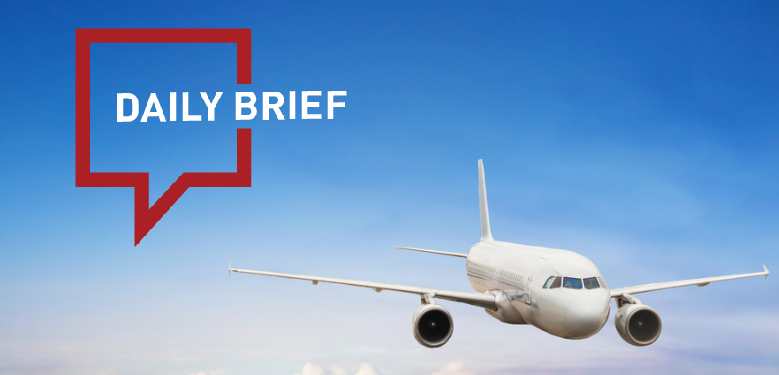 BRICS members agree on further cooperation for sustainable tourism recovery
The BRICS countries agreed on Tuesday to further their cooperation in order to achieve a sustainable and inclusive tourism recovery. The communiqué stresses the need to raise awareness to the importance of developing routes for better tourism mobility and connectivity among the member countries.
Cathay Pacific boosts Hong Kong-London flights for student return
Cathay Pacific, the Hong Kong-based airline, has reported a significant rise in passenger numbers on its Hong Kong-London route, driven by strong demand for student travel. Passenger numbers rose by 480% year-on-year to 1.5 million in the months with the load factor up by 11.2 percentage points to 83.7%.
Trip.com Group holds global partner summit in Singapore
Trip.com Group held its Global Partner Summit in Singapore, inviting guests from across the travel industry, including accommodation, airline and destination marketing partners. More than 2,000 partners and media attended the event held at the Resorts World Singapore – Convention Centre.
James Liang, Co-Founder and Chairman of Trip.com Group, explained why travel is unique from a multifaceted perspective. "Psychologically, it fulfils a high level of need which is not easily saturated. In economic terms, it is a long-term, high-growth industry. At the social level, it promotes human understanding, enhances communication and brings peace and inclusiveness. Philosophically, tourism helps promote human innovation, thus pursuing the long-term prosperity of human civilisation."
Sri Lanka approves visa-free entry for China
Sri Lanka's cabinet approved issuing free tourist visas to visitors from seven countries including China, India and Russia, a statement issued by the media ministry said on Tuesday, to boost tourism and help revive its crisis-hit economy. Tourists from China, India, Russia, Japan, Thailand, Indonesia, and Malaysia will be issued free visas till March 31, 2024, under a pilot programme, the statement detailing cabinet decisions said.
China-Laos Railway is cutting journey times and raising living standards
The high-profile China-Laos Railway is benefiting tourists from all over the world and also bringing more opportunities for people in the tourism sector. The railway has cut the journey time between Kunming and Vientiane to 10 1/2 hours, including inspections at customs clearance stations at the respective borders. By the end of August, the railway had recorded 20.79 million passenger trips, according to a newly released white paper by the State Council Information Office of China.
Chinese tourists forced into South Korea stores
Chinese tourists who arrived in South Korea on tour packages have been forced into stores to buy cosmetics products, nutritional supplements and duty-free items, a lawmaker said. A total of 24 cases in which Chinese tour groups were pressured by their Korean tour guides to shop, were recorded between 2017 and September this year, Korea Times reported, citing Kim Seung-su of the ruling People Power Party.
French tourists fall for China as they drive home its beauty
As a devoted fan of Silk Road tourism, Gerard Coute, vice-president of the International Federation of Camping, Caravanning, and Motorhoming, shared his experience of being the organizer of a Paris-Beijing-Istanbul motor home trip for French tourists since 2010. This Paris-Beijing-Istanbul itinerary crosses many provinces in China, covering a distance of some 30,000 kilometers in around 100 days.
Alibaba's Fliggy launches 11.11 vacation offers as travel demand recovers
Alibaba Group's online travel platform Fliggy said it mustered a roster of big-name hotels and amusement parts to take part in the world's largest retail sale, 11.11, as Chinese holidaymakers search for bargain breaks online. Among the glitterati of the global travel industry participating in 2023's 11.11, also known as Double 11 or Singles' Day, are Hilton Hotels & Resorts, Disney and Universal Studios.
Delta region releases 20 new tourist routes, celebrating it's revolutionary past
Culture and tourism authorities in the Yangtze River Delta region jointly released 20 recommended travel routes on Tuesday, providing autumn tour options and opportunities to learn local history. The region has abundant revolutionary cultural heritage, and these routes cover important sites related with the birth of the Communist Party of China and Chinese People's War of Resistance against Japanese Aggression, according to the Shanghai Administration of Culture and Tourism.
Ghana, China to explore investment opportunities in railway and tourism
Ghana and China will soon sign a cooperation agreement to explore investment opportunities in the railways, tourism, and other developmental projects in the Kumasi metropolis in the Ashanti region.