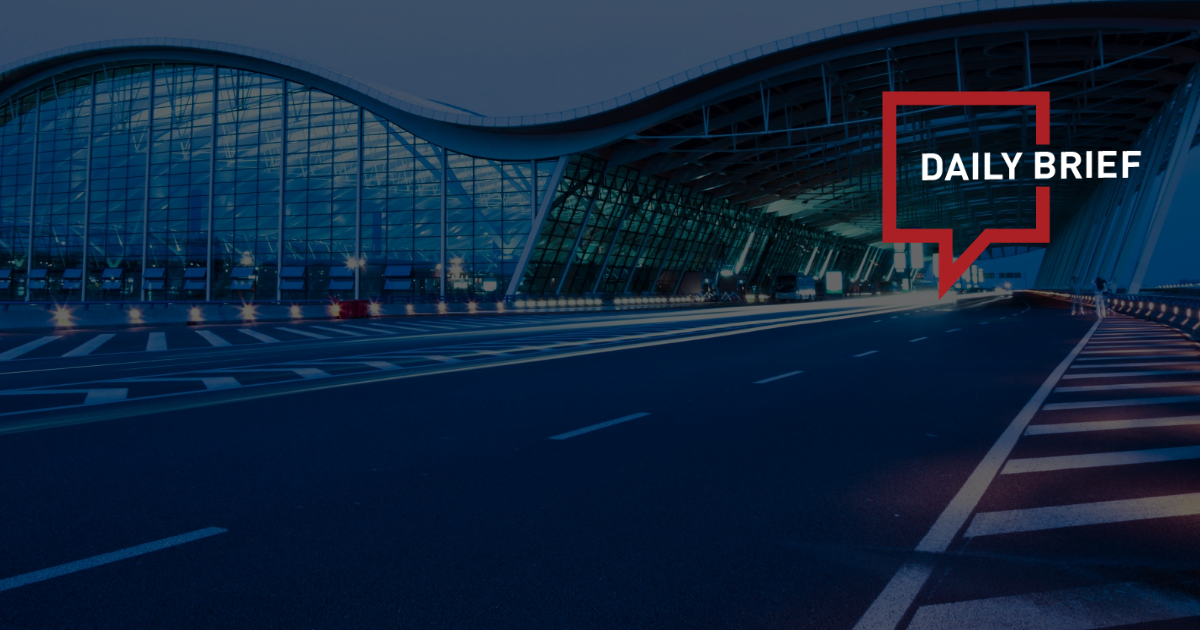 China still holds the cards for Asia's tourism recovery
>> China, unsurprisingly given its complicated and recent reopening, is not keeping pace with its Asian peers, at just 50% of 2019 international air capacity in August 2023. In August 2019, China accounted for the lion's share of all of Thailand's international seats at 24%.
Beijing Daxing airport hits 30 million passengers milestone
>> Beijing Daxing International Airport has welcomed 30 million passengers on Wednesday since it was first opened on September 25, 2019. There are more than 30 international and regional routes, connecting major aviation markets in Europe, Asia and the Middle East.
Chinese tourists opt for trendy McDonald's over Hermes in Hong Kong
>> Hong Kong is welcoming a new kind of post-pandemic Chinese tourist, who instead of splurging on luxury items now opts for more low-key activities. These days, the most popular kind of post is a tourist holding a McDonald's takeout bag on a quiet street in the city's Mid-Levels district named MacDonnell Road.
Chinese travelers' slow return hits Southeast Asian economies
>> Chinese visitors remain slow to return to Southeast Asian nations despite such efforts as visa-free travel to lure them back, threatening their tourism-dependent economies and forcing some companies to reassess expansion plans.
Santorini's idyllic charm draws Chinese tourists
>> An enchanting Aegean island sculpted by volcanic forces, Santorini has earned its place as a popular destination among Chinese tourists. Theodoros Sotiridis, general manager of Blue Travel in Greece, said that his agency has witnessed remarkable growth in the market over the past 15 years, with an astounding annual rise of 100 percent before the pandemic. There is a significant shift in demand from group tours to Free Independent Travel, or FIT.
After Ctrip, another online travel firm in China trials remort work
>> Qunar, one of the largest online travel platforms in China, will begin trialing a "hybrid" working system later this month, allowing employees to work from home — the latest Chinese internet giant trying to address problems of overworking.
Chinese tour group gets stuck in Israel
>> A Chinese tour group that was unaware of the outbreak of conflict between Palestine and Israel was held up at a border checkpoint for five hours when trying to re-enter Israel but was eventually allowed to pass and is now safely back in China.
Xiamen Air launches direct flights to Davao from China
>> Xiamen Air will resume direct flights between here and Quanzhou, China beginning October 29 after a hiatus of almost four years. Arturo Milan, co-chairman of the Regional Development Council-Davao, said that the resumption of the direct connectivity would support recovery efforts in tourism and trade with China from the impact of Covid-19.
Off-peak tourism season starts in China
>> After the Mid-Autumn Festival and National Day holiday, a new round of off-peak tourism season starts in China, ThePaper reported on Friday. Domestic travel orders in the two months after the holidays have doubled year-on-year, according to data disclosed by Ctrip on Oct 12. Air ticket prices decrease sharply after the Mid-Autumn Festival and National Day holiday, according to Ctrip data.
North China's 'Highway One' boosts Yellow River tourism
>> In Laoniuwan village, situated at the confluence of the Great Wall and the Yellow River, China's second-longest river, a recently constructed scenic highway begins its journey southward. The Yellow River No.1 Tourist Highway, built in 2018 by North China's Shanxi province, was designed to string together scenic spots along the Yellow River, including wetlands, waterfalls and ancient ferry ports, with the aim of boosting local tourism.