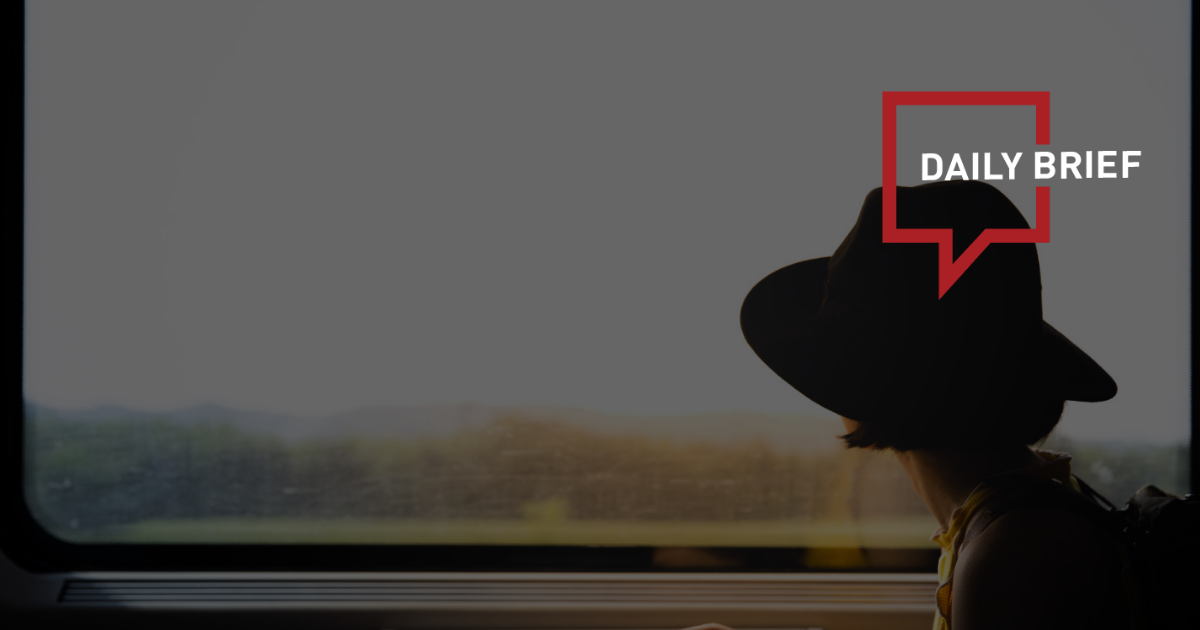 Letsfly set to expand operations beyond APAC region
>> Beijing-based direct API specialist/ NDC (New Distribution Capability) aggregator Letsfly is set to expand its operations outside Asia, following the recent appointment of its Chief Commercial Officer, Ming Foong. Letsfly has already covered key Low Cost Carrier (LCC) content making up over 80% of LCCs capacity in Asia and Europe.
Weixin Pay partners with Singapore Tourism Board to facilitate overseas payments
>> Weixin Pay, the digital payment service associated with the Chinese version of Tencent's WeChat superapp, signed a strategic agreement with the Singapore Tourism Board in a move aimed at making payments more straightforward for Chinese tourists visiting the city state.
Tourism Authority of Thailand takes roadshow to more Chinese cities
>> Tourism Authority of Thailand (TAT) is leading a strong delegation of 56 Thai tourism operators on the 'Amazing Thailand Road Show to China 2023, Phuket & the Andaman+' from 17-21 April, with visits to the three key cities of Chongqing, Beijing, and Nanjing, to reiterate that Thailand remains a preferred destination for Chinese travelers.
Hainan Airlines to resume flights to Auckland
>> Hainan Airlines is returning to New Zealand on June 17th for the first time since the pandemic, reconnecting Shenzhen Bao'an International Airport (SZX) to Auckland International Airport (AKL) twice a week over winter.
Hong Kong should solve labour shortage at airport so carriers can boost flight numbers
>> Hong Kong should resolve the labour shortage at the airport so carriers can operate more flights and help the tourism industry recover, Thailand's consul general has said. Consul General of Thailand in Hong Kong Chaturont Chaiyakam on Saturday said people overseas were interested in coming to the city but obtaining tickets was difficult for some.
Standard Chartered HK empowers consumers to resume travel effortlessly with new campaign
>> Standard Chartered Hong Kong has partnered with advertising agency Leo Burnett to launch a new travel campaign featuring MIRROR's Edan Lui, aiming to enable customers to empower them to resume travel effortlessly and earn miles while they travel this year.
Hong Kong cut tourism sector funding by 40%, despite spending HK$784 million on loss-making Ocean Park
>> Hong Kong cut funding for its struggling tourism sector by almost 40% even as the loss-making Ocean Park received HK$784 million (US$99.9 million) of taxpayer dollars in the last financial year. Permanent Secretary for Culture, Sports and Tourism Joe Wong Chi-cho this week defended the HK$951.5 million allocated to the industry for the 2023-24 financial year. The amount was HK$575.9 million less than the HK$1.53 billion the sector received in the financial year ending March 31.
China's consumption expected to revive for holidays, boosted by booming travel
>> China's domestic consumption is expected to further revive during the upcoming May Day holidays, which will fall from April 29 to May 3, amid a boom in travel. Industry insiders expect an explosive market response in the tourism sector to inject more momentum into domestic consumption, signaling Chinese consumers' confidence in the nation's economic recovery with strengthened government support.
Hotel rates to surge during May Day holidays, market watchdogs vow to curb gouging
>> Hotel rates in tourist destinations such as Lijiang and Dali in Southwest China's Yunnan Province, Xi'an in Northwest China's Shaanxi Province and Hangzhou in East China's Zhejiang Province have surged two to five times for the long-awaited holidays, and netizens are complaining about hotel "assassins," a buzzword for commodities or services with much higher prices than expected. From budget inns and high-end hotels to luxury resorts, most hotels in China have doubled or even tripled their rates, with some places costing thousands of yuan.
Ho Iat Seng touts Macau-Portugal flights to attract tourists
>> Macau's Chief Executive Ho Iat Seng said flights between Macau and Portugal would be highly beneficial to attract more tourists to the SAR, taking advantage of the anticipated resumption of direct routes between Lisbon and China. Ho Iat Seng noted that routes existed before 2019 but were suspended after the pandemic. The connection between Macau and Portugal, with stopovers, would lead to more success in promoting tourism, he said.
Cathay Pacific reopens Hong Kong's The Wing Business lounge
>> Cathay Pacific's network of lounges at Hong Kong continues to show green shoots, with The Wing Business lounge once again rolling out the welcome mat to business class travelers and Gold-grade frequent flyers.
Taiwan's Starlux eyes flights to Australia
>> Starlux Airlines is spreadings its wings across Asia and to North America, and Australia could also find its way onto that list. The Taiwanese start-up, which describes itself as a "detail-oriented luxury airline", is steadily building up its fleet of Airbus A330neo and A350 jets –and while its initial long-haul focus is on North America, it plans to eventually fly to Europe and Australia, CEO Glenn Chai told Reuters.
China's online retail sales log rapid expansion in Q1
>> China's online retail market registered robust growth in the first quarter of this year, data from the Ministry of Commerce showed on last Friday. The country's contact-based and travel-related consumption saw stronger recovery during the period. Online sales of tourism products and tickets soared 115.8% from the same period of 2022.
China to launch more trains for holiday travel rush
>> China's railway sector has increased passenger services to cater to increased travel demand during the upcoming May Day holiday, adding more than 1,500 trains per day, the national railway operator, China State Railway Group, said on Saturday.
Global oil traders focused on potential boom in China holiday air travel
>> Some 170 million Chinese holidayed abroad in 2019, before the pandemic struck. That figure sank to less than 9 million last year at the height of China's lockdowns. The likelihood of dramatically more air travel explains why jet fuel consumption in China is widely seen as the single biggest driver of world oil demand growth this year, according to JPMorgan Chase.
How Gen Z are making the most of their freedom after China's Covid lockdowns
>> Welcome to a new way of travelling in China, popular among university students, that treats sightseeing as a type of challenge. The objective is to visit as many tourist hotspots as possible, and often within a short amount of time. As a result, they need to plan their itineraries with military precision. Chinese media have already coined a term for this latest trend: "military-style travel."