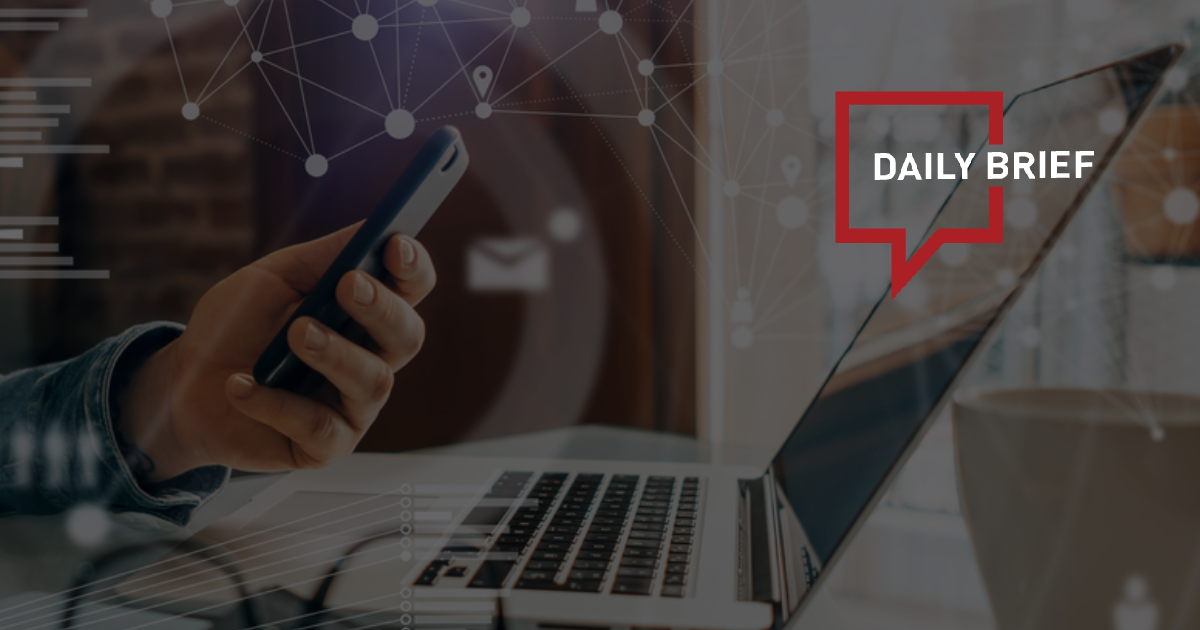 China's answer to ChatGPT? Baidu shares tumble as it unveils Ernie Bot
Chinese search engine giant Baidu on Thursday unveiled its much-anticipated artificial intelligence-powered chatbot known as Ernie Bot, giving the world a glimpse of what could be China's strongest rival to U.S. research lab OpenAI's ChatGPT.
Starting Thursday, Ernie Bot will be open to an initial group of users with invitation codes, and companies can apply to embed the bot into their products via Baidu's cloud platform. To date, 650 companies have said they will join the Ernie ecosystem, he added. Trip.com Group was among the first sign-ups to become Ernie Bot partners.
Recovering China outbound, inbound travel boosting global tourism market
>> China on Wednesday began allowing travel agencies and online tourism services providers to offer group tours to a second list of 40 destinations, including France, Greece, Spain, Italy, Denmark, and Brazil, according to the Ministry of Culture and Tourism. Searches and bookings for group tours, airline tickets, and hotels surged on leading online travel agencies, including Trip.com Group, Tongcheng Travel, and Mafengwo.
Hong Kong Airlines launches flights to Beijing Daxing International Airport
>> On Wednesday, Hong Kong Airlines celebrated the launch of its second route to Beijing. The new route to Beijing Daxing was the first new service launched by Hong Kong Airlines since the start of the pandemic. This inaugural flight marked a significant milestone for the carrier as it made it the first airline from Hong Kong to operate service to Daxing International and also serve both international airports in Beijing.
Arrivals to Hong Kong triple in a month to 1.4 million
>> Arrivals to Hong Kong exceeded 1.4 million in February for the first time in three years, according to provisional data from the Hong Kong Tourism Board (HKTB). The number is triple that of January, as the city launches a HK$2 billion campaign to woo tourists back to the city following years of strict Covid controls.
China's flying car developer eyes ASEAN aerial tour market
>> China's EHang Holdings, a global leader in the development of flying cars, considers Southeast Asia's tourism sector could be a significant market for air mobility systems, according to the company's senior executive.
EHang has been testing its vehicles in preparation for regulatory approval. The company's exchange filings show preorders of over 1,200 units as of September 2022, signaling the possible existence of customers in the medical and tourism sectors.
Chinese travelers are calling for sustainable travel, but have a long way to go
>> Chinese travelers could be instrumental in the shift toward sustainable travel. Understanding their sentiment is a crucial step in unlocking simple but meaningful behavior changes. McKinsey's latest survey results show that Chinese travelers are aware of sustainability but are not yet willing to pay a premium for more sustainable products or services.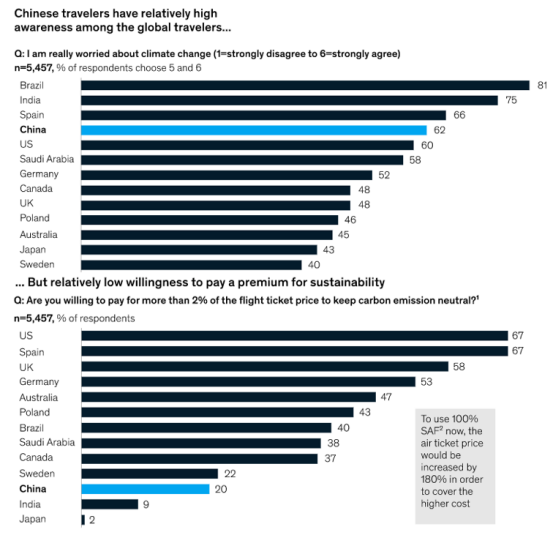 Iran becomes 'black horse' for Chinese travelers
>> Chinese travelers are raring to go abroad again, but the destinations they choose may be a little different from the pre-pandemic era. Iran has became a "black horse" destination for Chinese tourists, who are also eyeing Russia, Egypt and countries in the Caucasus region.
Travel was among top three consumer complaint categories in China last year
>> Tourism and hospitality is the second-biggest category that Chinese consumers complained the most last year, following electronics, according to the findings of a survey done by Yicai Global. About 58% of respondents said they have made complaints about travel services and hotels. More than 67% of survey respondents said they have been troubled with inflated prices and 60% of the total were unhappy about pushy strategies to achieve sales.
Overseas visitors to ramp quickly in 2023: Macau govt
>> Macau is seeking to expand meaningfully and soon the%age of its visitors from overseas, beyond the 2.2% achieved in January, said on Wednesday Maria Helena de Senna Fernandes, director of Macao Government Tourism Office (MGTO). "This year's effort will be focused on [attracting] international visitors, so that the 2.2% will soon grow."
She noted that a stepping up of direct air services, and of links with neighbouring regional transport hub Hong Kong, should help Macau get a greater number of international visitors.