Arrivals to Hong Kong exceeded 1 million in February for the first time in three years, according to provisional data from the Hong Kong Tourism Board (HKTB). The number is triple that of January, as the city launches a HK$2 billion campaign to woo tourists back to the city following years of strict Covid controls.
February's figures nevertheless pale in comparison to 2019 pre-Covid pandemic data. Hong Kong welcomed 5,589,628 visitors in February 2019, according to the HKTB.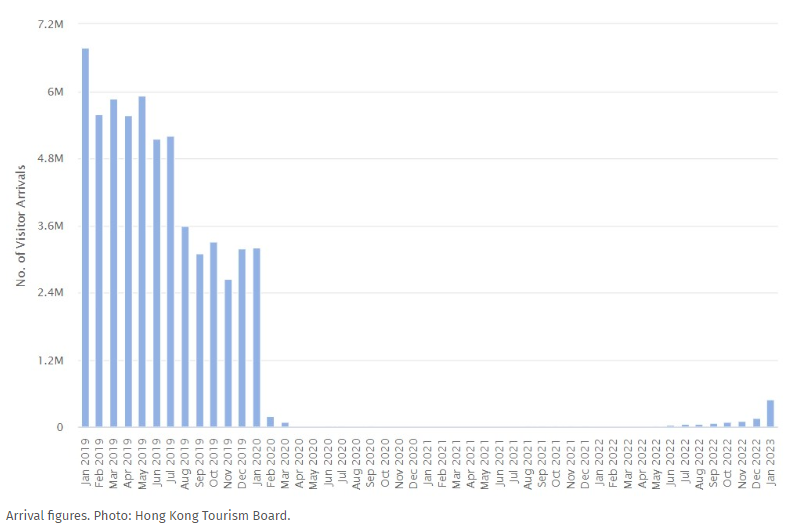 "Among the arrivals, Mainland visitors show a significant increase. Other short-haul visitors mainly came from Southeast Asia. Share of leisure visitors is also on a continuous rise," HKTB said in a press release. Of the 1,461,969 visitors in February, just over a million were from China's mainland. The number of long-haul arrivals stood at 75,628.
Read original article