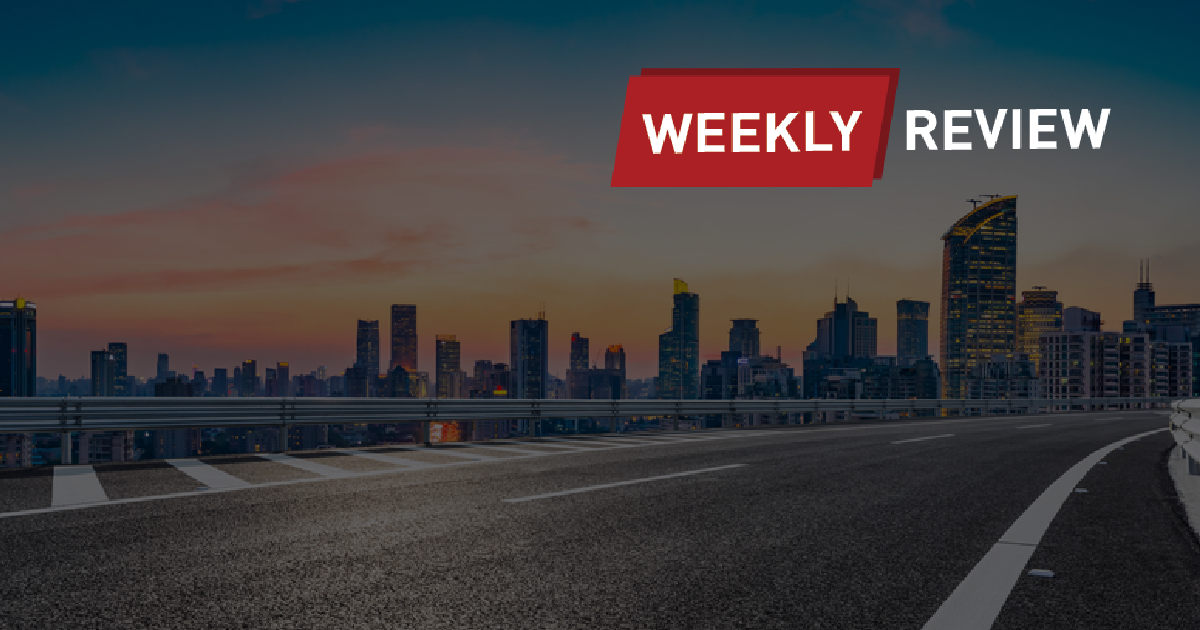 Fosun Tourism sees 110% rise in business volume
Fosun Tourism Group announced that its business volume for the first nine months this year rose more than 110% year-on-year to RMB 11,252 million. Benefiting from the turnaround of net profit of Club Med for the period, the group experienced a significant improvement in its unaudited profit attributable to the shareholders, in spite of the negative impact from the Pandemic in China.
IHG reports improvements in Greater China in third quarter
IHG Hotels & Resorts reported Q3 RevPAR in Greater China was down 20% vs 2019 (up 12% vs 2021). Occupancy was 55%, down 11 percentage points on 2019, whilst rate was down 4%. Having experienced RevPAR down 42% vs 2019 in Q1 and down 49% in Q2, there was significant improvement in the latest quarter as Covid-related travel restrictions eased.
Mainland group tours to Macau early Nov
Macau Government Tourism Office (MGTO) director Maria Helena de Senna Fernandes said on Thursday that she was "hopeful" package tour business from China's mainland could restart in "early November". The city had been communicating with mainland authorities regarding Covid-19 prevention and contingency measures to enable such trade.
China is debating a reduction to Covid quarantine for inbound travelers
Chinese officials are debating whether to reduce the amount of time people coming into the country must spend in mandatory quarantine, according to people familiar with the discussions, as the country's Covid Zero policy leaves it increasingly isolated from the rest of the world.

Bureaucrats are looking at cutting the quarantine period to two days in a hotel and then five days at home, said the people, asking not to be identified as the discussions are private. Currently, China requires 10 days of isolation on entry into the country, with seven days confined to a hotel room, and then another three days at home, where people are still monitored and subject to regular testing.
Asia Pacific hotel investment to exceed $10.7 billion in 2022
A combination of pent-up demand, a resurgence of cross-border transactions, and a buoyant travel industry, will lift Asia Pacific hotel investment to over US$10.7 billion in 2022. According to analysis in JLL Hotels & Hospitality Group's Hotel Investment Highlights Asia Pacific 2H 2022, investment volumes are projected to increase by 14% year-on-year as normalcy returned to the market with the resumption of broad leisure and business travel in the region.

In the first nine months of 2022, hotel transactions in Asia Pacific totaled US$8.4 billion, a 16% increase year-on-year. Volumes were strongest in Japan, which reclaimed its position as the region's most active travel market, logging US$2.3 billion in transactions for the first nine months of the year. Investment activity also remained strong in China at US$1.2 billion and Australia at US$696 million.
TEA/AECOM reports slower recovery in APAC theme park attendance in 2021
Last year was a roller coaster ride for theme parks worldwide, with U.S. water parks approaching pre-pandemic levels and parks in China struggling with lockdowns, according to a new report.

China's combined attendance numbers were about 50% to 55% of pre-pandemic levels, roughly equivalent to the size of China's market share back in 2014-2015. This is an improvement from 2020 and highlights just how rapidly the Chinese attractions market grew in the years leading up to the pandemic.
QEEQ car rental gets investment from Alibaba-owned Fliggy
QEEQ, a Hong Kong-based car rental platform offering bookings in more than 200 countries, has received an investment from Fliggy, the online travel platform of Alibaba Group. The company describes the investment as "tens of millions of U.S. dollars" but would not specify the amount.
Hotel membership operator OTM raises millions of dollars in Pre-A round
OTM Group, an internet membership service provider for the hotel and travel industries, said (in Chinese) it has secured a Pre-A funding round of millions of US dollars. OTM helps hotel and travel companies develop direct sales membership platforms and enables connectivity with other merchants with its SaaS-based technologies, improving brand awareness, developing new traffic channels and accumulating social customer relationship management traffic for its clients.
Japan travel industry's recovery depends on China reopening- Narita Airport CEO
Japan is already seeing an increase in inbound travelers since relaxing its COVID-19 border controls last week, but full recovery will remain elusive until China opens up, said the head of the country's biggest international airport. Narita Airport chief executive Akihiko Tamura said a jump in overseas arrivals in Japan's biggest international travel hub was an indication of this broader trend.
Chinese airlines to restart more international flights
China's biggest carriers, including China Eastern Airlines and Southern Airlines, have come out with plans for more flights to Asia, Europe, and the United States.

China Eastern announced plans to restart flights between Hangzhou, Qingdao, Nanjing, and Kunming in China to Tokyo, Japan from Oct. 20. Flights from Qingdao, Nanjing, and Yantai to Seoul, South Korea, and the Shanghai-Bangkok-Qingdao route will also resume.
DidaTravel signs content agreement with Travelport
DidaTravel, a tech-driven integrated travel service provider in China, has signed a multi-year content agreement with Travelport. DidaTravel recently launched a B2B flight booking portal that enables its 23,000 travel buyers around the globe to be able to access flights from 500 plus airlines to more than 20,000 destinations globally. Travelport is the first GDS partner of DidaTravel, and as part of the agreement, will provide access to airline content via Travelport+, Travelport's travel retailing platform.
Covid-19 fails to stop debuts of Chinese tourism players
China's tourism industry is still attracting hordes of new players despite the Covid-19 pandemic as consumers are increasingly opting for unique experiences. The number of tourism companies is still increasing with an annual growth rate of more than 20%, according to corporate data provider Tianyancha. The country has over 4.4 million companies in the sector, and 68% of them were established in the past five years. This year, around 335,000 tourism companies were formed.