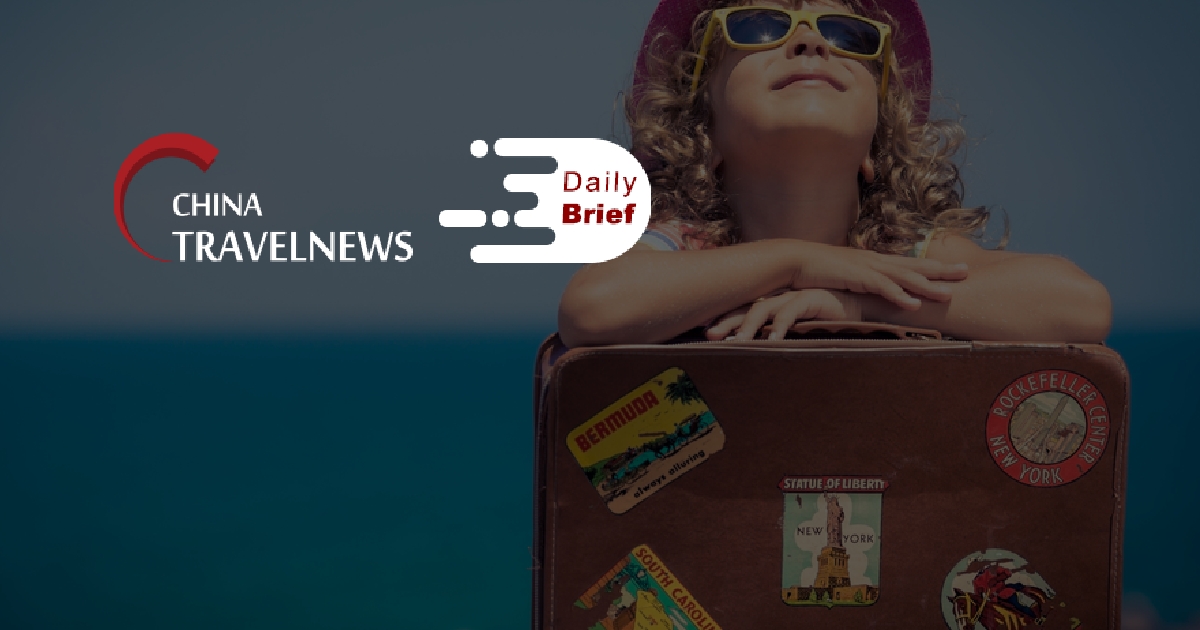 Beijing mulls measures to support Macau tourism development
>> The Chinese Central Government will "proactively study and roll out" policies and measures to support the tourism development of Macau and the development of the Guangdong-Macau Intensive Cooperation zone in Hengqin, said Xia Baolong, director of the Hong Kong and Macau Affairs Office of the Chinese State Council.
Mr Xia did not specify the details of the measures, only adding that the central government would do so "based on the requests" from the Macau administration to ensure "the long-term prosperity and stability of the Macau economy and society".
Taiwan to resume visa-free travel but keep quarantine for now
>> Taiwan will resume visa-free entry for travelers from countries it currently shares diplomatic ties with but will maintain a three-day quarantine requirement as the island takes halting steps toward easing its Covid-restrictions.
Arrivals from more than 60 countries -- including the US, UK and Australia -- are eligible for visa-free entry starting Sept. 12, though the duration of their permitted stay varies, Taiwan's Bureau of Consular Affairs said in a statement on its website Monday.
Sichuan earthquake cancels 90% of flights
>> Some 90% of flights in southwestern China's Sichuan province have been grounded after a 6.8-magnitude earthquake hit the Ganzi Tibetan Autonomous Prefecture. The natural disaster adds to the province's list of canceled flights due to Covid-19 outbreaks. The rate of flight cancelations at Chengdu Shuangliu International Airport was 88% and that of Chengdu Tianfu International Airport was 96%, according to Flight Master.
Ride-hailing firm Wanshun to go public in US via SPAC
>> On September 4, Chinastarmarket.cn reported that Wanshun Car-Hailing, a Shenzhen-based ride-hailing service platform, has recently reached a cooperation agreement with an overseas special-purpose acquisition company (SPAC), planning to be listed in the US this year. Data show that the firm's car-hailing business and new energy vehicle sales business in 2021 brought in more than RMB 5 billion.
China Airlines resumes flights to Bali 2 years after suspending the route
>> The China Airlines flight departed Taiwan Taoyuan International Airport at 10:08 on Friday, with the Airbus A330-300 taking just under five hours to cover the 2,360 miles (3,800 kilometers) to Bali. It landed on Bali at Denpasar Ngurah Rai International Airport (DPS) at 15:01, carrying 163 passengers.
After a quick turnaround, the A330 departed for Taipei at 16:21. The route was suspended on April 26, 2020, when the last China Airlines flight departed at 15:30, coincidentally, or perhaps not, operated by the same aircraft that resumed the service, B-18317.
CDB Aviation expands cooperation with Turkish airlines with introduction of carrier's first A320neo
>> CDB Aviation, a wholly owned Irish subsidiary of China Development Bank Financial Leasing Co., Limited, announced today the delivery of one Airbus A320neo to Turkish Airlines, the flag carrier of Türkiye. The transaction marks the introduction of the inaugural A320neo to the carrier's fleet.
Cathay Pacific to hire 400 cadet pilots by end of 2023
>> Cathay Pacific Airways is aiming to hire 400 cadet pilots by the end of next year as part of plans to boost manpower ahead of Hong Kong's expected economic recovery and an increasing demand for flights in the region.
Cathay CEO Augustus Tang Kin-wing said 400 cadet pilots would join the airline as second officers when they graduated by the end of next year, making up the bulk of 700 pilot recruits the airline intended to hire. Overall, Cathay is seeking 4,000 new employees to "meet the rising global demand for travel", he said.