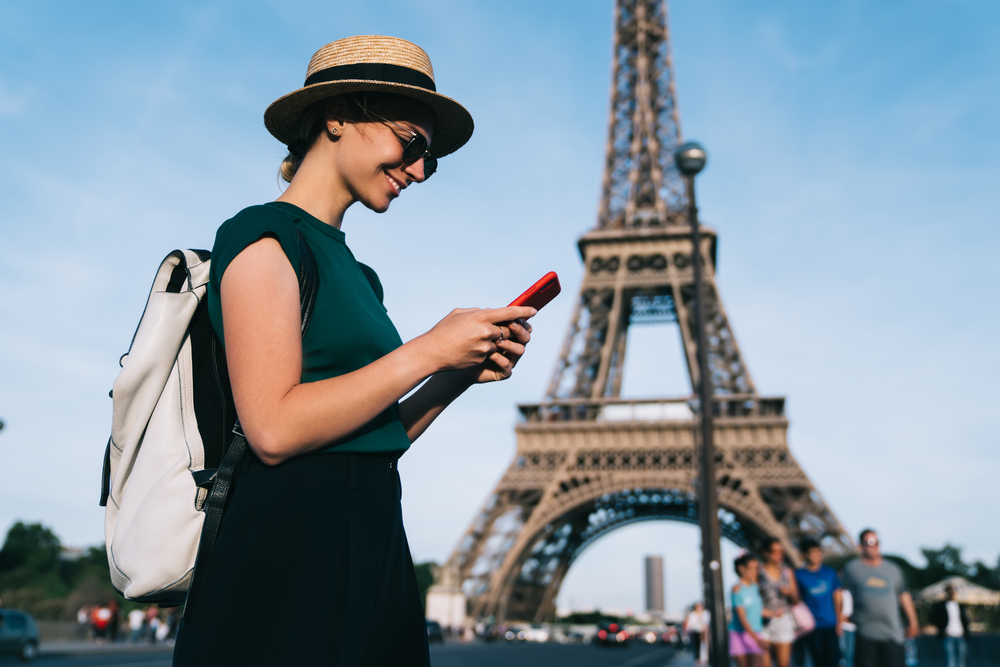 ChinaTravelNews, Ritesh Gupta – Trip.com Group, as an indigenous online travel group from China, continues to grow its presence in Europe, focusing on attracting local talent, contracting and other key aspects to serve the travel shopper in an earnest manner.
The team believes the process of laying a solid foundation is in progress, enabling it to break the misconception around Trip.com Group being largely about serving a traveler based in China or those of Chinese background living outside the country when one talks of all the segments, including domestic, inbound or outbound.
Referring to operations in Europe, Andy Washington, Trip.com Group's General Manager - Europe told ChinaTravelNews.com, "We are European in nature and embracing the culture."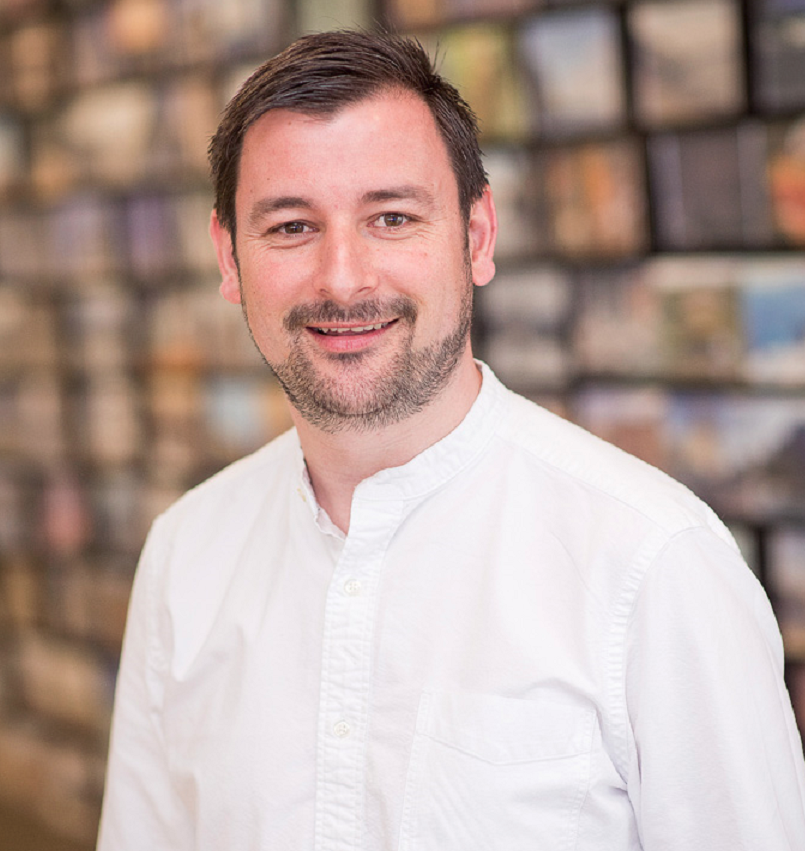 Andy Washington, Trip.com Group's General Manager - Europe
As for the current status of the business, England-based Washington pointed to the flywheel concept, a metaphor for business success. It essentially means that the foundation is laid step by step, rather than taking a leap that could be on a shaky footing. In today's context, even though traffic on Trip.com's global platforms has already surpassed the 2019 level (as per the company's Q1 earnings call), Washington is clear that performance marketing wouldn't be about spending heavily for the sake of it. Rather the plan is to back it with data and also in terms of the strength that the teams have been working on, such as supply, customer service etc.
"The long-term goal is to lead the market. Right supply for the right customer at the right time supported by great technology. We will keep investing in our resources and in turn grow business further, funding our growth in the years to come and at the same time ensuring this is a great place to work. Teams working here (in European offices) must feel excited and (aspire for) a long evolving career despite the fact challenges are inevitable in the travel industry," explained Washington.
Flywheel starting to go move strongly
He said the consumer in Hong Kong differs from one in Europe. "And then there are further intricacies in these markets (within Europe), so an integral part of our global play is to localize it for a specific consumer."
"Our platform capabilities (website and apps) are extremely capable in terms of its global behavior. We have been investing in our contracting, marketing and business teams, strengthening our resources in Europe. We also have been trying to ensure that we have the right supply to match the customer demand. So building our local supply in addition to the global supply that we already have. This way we get the flywheel moving even more strongly…eventually considering the other areas of focus, for instance, marketing, driving more traffic and working on the conversion rate," he said.
"We don't expect to be number one in Europe tomorrow. We intend to grow it methodically, organically, based on the consumer. We are investing in customer service and our app is part of the service level. It's a solid app, one of the best out there. Whether you are a Chinese user or a European one or anywhere in the world, it has been engineered in a way, with astute product development, that it can be used by one and all. We see people living in the UK, Germany, France…using the app for their bookings. Whatever origin they are from the website and app they do provide a desired local experience. We already have a strong presence in air, we are building our accommodation category along with our growing focus on rail, tours and attractions… we will be building the supply base," elaborated Washington.
Continuing with expansion
The group is ready to step up its investment and swell resources where it is growing organically and also looking at the evolution of its growth, one of the key KPIs being investing or expanding teams as a result of the growth being witnessed. "We have opened an office in Barcelona. London is our hub in Europe," he said. In addition to these, the group has teams in France, Italy and Germany, too. "Plus, we have other resources in other countries in Europe, they are remotely based and we have another hub in Amsterdam (for the mobile retail side of the business and for demand generation)," he said.
Trip.com Group doubled the size of its contracting team during the Covid pandemic. "We evaluated factors such as demand in key cities, how the same is shaping up as we overcome travel-related restrictions and the teams acted in this segmentation approach to fulfill demand. We have focused on the long tail as well, but the priority is to look at data and consumer demand. Our key metrics are improving - in terms of price competitiveness, availability and also partnering with hotels to offer the right product and also fill rooms for them. We also work with 3rd party suppliers that give us API feed (and also work with Expedia). We have what it takes to deliver what customers want. At the moment we are focused on "core" accommodation and then we will also focus on vacation rental and other sectors," shared Washington.
Smart data
The group has a country manager in each of its core six countries in Europe. "Data is the voice of the customer and it tells us what the customer is looking for (for instance, Tuesday through Thursday are the peak days for browsing flights and hotels), changing travel patterns, demand, what's broken and what's working… so looking at data and turning it into a product solution, supply solution and be aggressive to push on that quickly. Rather than talking about big data, to me it is all about smart data. It is about counting on data, leveraging machine learning and AI, and blending it with people. So with country managers leading the interpretation and mixing it with their knowledge, and expertise of that market along with the economic situation," he said. This way they act on demand for travel. "Right supply needs to back it up and act on demand and work with partners like hotels to capitalize on the same."
As for the culture that has been established, he said, "We look at data daily and we have a strong base of Chinese nationals in our team who understand the culture, language and patterns of travel. So the idea is to look at a number of data points, not only just destinations, demand forecast, the booking pattern but also ascertain what can be done to reduce nervousness and accordingly ensure more trips are being facilitated."
On being a source market, he said, "Wherever the customers are coming from China, other countries in Asia, or the US we look at the data daily. Being the users of our app, for Chinese users, we can evaluate the length of the stay they are looking at, and what sort of products to offer them. We are continuously looking at this, preparing for the same and keeping our partners (travel suppliers) informed," Washington said.
He also spoke about data and customer service.
"During the pandemic businesses struggled considering the cash flow and cash requirements of the industry, especially airlines. So refunds were a challenge and there were so many unknowns at that time. So we looked at the data and tried to resolve issues related to customers getting back their money and also sorting other pain points," he said.
Synergy
He also underlined the role of the office in China in terms of support - technology plus passion and drive to take the business forward - from HQ in Shanghai.
Washington said the company has a "super strong" proposition for China.
As for how the teams are capitalizing on strengths, he said. "…looking at the experience of teams in China and in Europe, they are helping out each other in making the most of marketing spend." He said there are teams associated with point of supply (look at the demand and related patterns) and point of sale (marketing and demand teams are looking at in-market, how do they drive the demand and the supply fulfills that). "It can be complex, but if the right teams and mechanism including communication is in place and they work in harmony then it results in efficiency. If you are not consumer-led and don't have the right mentality then complex metrics won't be managed aptly and the model doesn't work. And this kind of mechanism is in place at Trip.com Group."
One side of the business is related to supply. Also, the point of sales decisions are spearheaded by a country-specific team in each of their European markets. "The supply team ensures the supply is fulfilled for all of the group's countries," he said.
The senior management in China recently also referred to the content strategy and plans for the same outside China.
"Right information i. e. up to date, consistent, localized and relevant is vital now. Content in the app - video content, or other forms – are there to share what's going on, for instance, what's going on at the airport and what to expect, what to do. Each country's office (in Europe) contributes the same. Content has to be original and trustworthy and comes into play from early in the booking funnel. Bloggers and influencers have to be authentic and trustworthy. We can also look at partners like tourism boards for great imagery and inspiring content. We are localizing as well, not just language and also as per the cultural nuances. That's where machine learning comes in. Two users from different countries possibly won't see the same content." He said featuring Chinese KOLs in videos can be a great way to communicate with travelers from China, offering a real-time update. "We are focusing on social channels in Europe to be more localized, coming with flavors of what's global, what's local and what's relevant to the consumer," he said.
As for the future, he took a step back and explained: The traditional tour operator model was like filling the shelf and hoping it's bought. A traditional OTA would fill the shelves with everything and you would probably find what you want. "We are now at the next stage. Yes, the shelves are full, we have a warehouse of supply but let's find you the right price and understand your behavior. We have an app that understands how you book and also meets your trip essentials in addition to hotel and air bookings," concluded Washington.