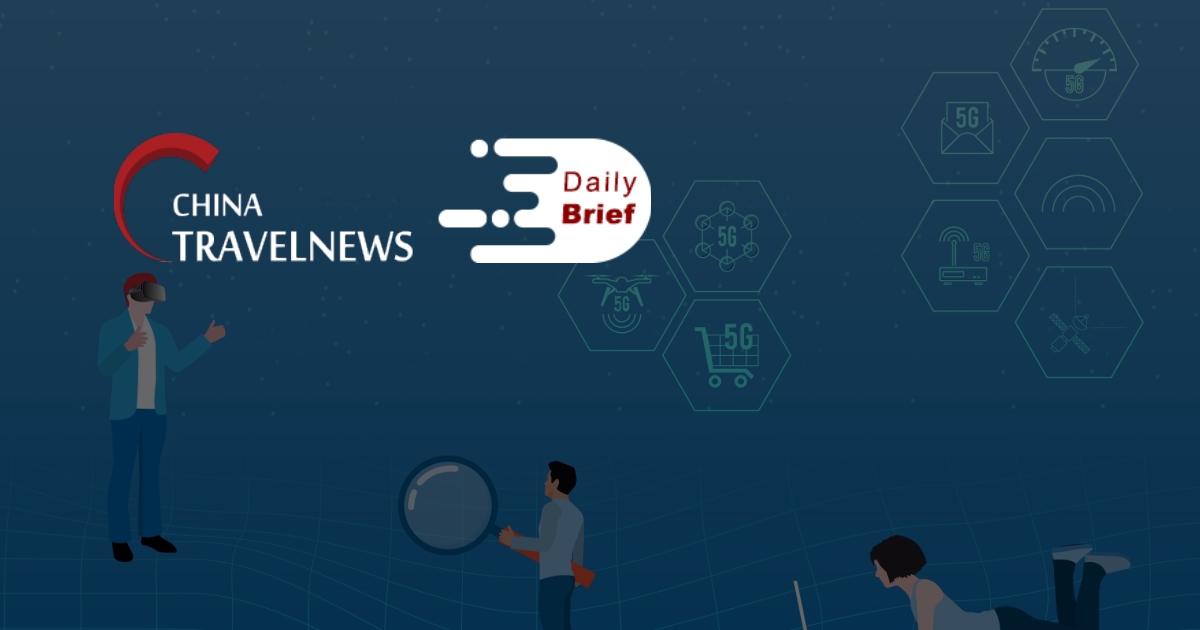 Sanya a bellwether for China's tourism recovery
>> Resort city Sanya in the tropical island of Hainan province has become a popular search term on various online traveling platforms, Xinhua News Agency reported. On July 1, the first day Luhuitou Resort began offering free admission to tourists, the daily visitor numbers surpassed 2,000. Between July 1 and 9, the average room occupancy rates at premier luxury hotels in Haitang Bay exceeded 83%. Since late June, some hotels have even put up "No vacancy" signs.
Desert library offers unique experience in China's northwest region
>> On the southeast edge of the Tengger Desert in Northwest China's Ningxia Hui Autonomous Region sits a new desert library. The library is part of an ambitious desert culture and tourism project promoted by the local government and tourism agencies in Zhongwei.
Trip.com builds a metaverse version of popular attraction Dali
>> Scenes of tourism routes in Dali, a popular attraction in Yunnan Province, have been copied and uploaded into the cyber world or metaverse. Users can visit and "walk into" digital versions of Dali in an immersive experience. The metaverse version is built by China's biggest tourism group, Trip.com, and startup HiAR, both based in Shanghai.
Top economic planner stresses high-quality development of national road network
>> China's top economic planner has announced plans for the development of the country's national road network. The National Development and Reform Commission says the network will cover over 460 thousand kilometers by the year 2035. It stresses the necessity of green and low-carbon development, digitalization and the role of highways in boosting industries, and economic development.
DFS wins landmark five-year domestic retail contract at Chongqing Jiangbei Airport
>> DFS Group has won what it described as a tightly-contested bid to operate the fashion, watches and jewellery concession in the domestic Terminal 3A at Chongqing Jiangbei Airport. Under the terms of the five-year concession, DFS will operate 13 branded boutiques spanning 1,500sq m. The success is particularly significant for DFS, representing the first time in China's Mainland that the company has won a contract through an open tender.
Hong Kong says home quarantine can be expanded with health codes
>> Hong Kong's new health chief said travelers can be allowed to conduct some of their quarantine at home, as long as a health code system is in place to manage their movement. A traffic light health code system like in China's mainland will better manage social distancing for the local population, said Secretary for Health Lo Chung-mau in a Monday press briefing.
Pandemic cost China's civil aviation sector $16.2 billion in first half, more than last year
>> China's civil aviation industry, which includes airlines and airports, accumulated losses of RMB 108.9 billion (USD 16.2 billion) in the first six months, more than the full-year losses in both 2020 and 2021, as the Covid-19 pandemic continues to strangle air travel, according to the latest data. At one point, there were only 2,967 flights a day, just 17.8% of the same period in 2019.
Trip.com's summer bookings show traveler confidence has returned, city breaks and short-haul continue to dominate
>> As consumers around the world plan a summer of 'revenge travel' in the wake of easing restrictions, Trip.com data reflects the global travel recovery trend. Data show that users are more confident to book further ahead this summer, and the appetite for city breaks, staycations and short-haul trips still holds firm in a post-pandemic world.
Trip.com data shows that, among Trip.com users, Tuesday through Thursday are the peak days for browsing flights and hotels. Wednesday is the most popular day overall for flight searches, with Saturday being the quietest.
Xinjiang tourism continues to grow
>> The tourism market in Xinjiang continues to heat up as the peak season approaches. With the virus prevention and control measures in place, Xinjiang released a variety of tourism packages, such as mountain hiking, desert road trips and experiences of folk culture.