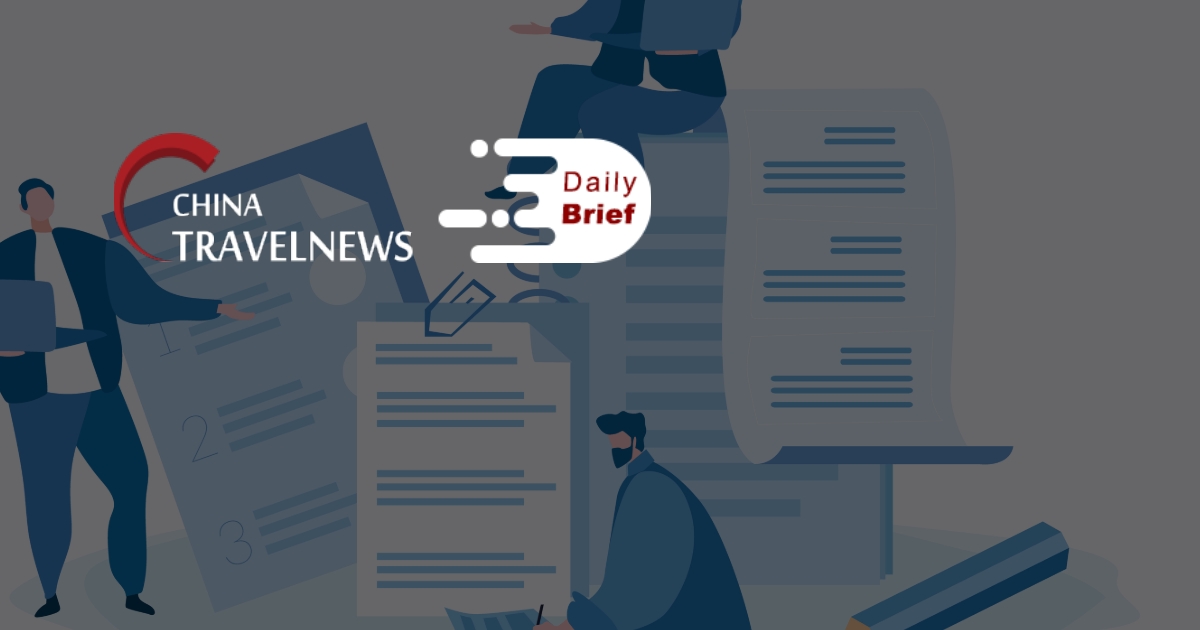 Hong Kong ends Covid flight bans that caused travel chaos
>> Hong Kong suspended a system that banned airline routes that brought infected passengers to the city, in the latest in a series of moves easing onerous travel curbs that damaged its reputation as a financial hub. Starting Thursday, the so-called circuit breaker mechanism will end until further notice, the government said in a statement. The city will pivot to a stronger testing regimen, which it says is more effective at catching imported cases than flight bans.
Beijing to gradually resume direct international commercial passenger flights
>> Beijing will make significant adjustments on anti-epidemic measures including the gradual resumption of direct international commercial passenger flights, the health authorities of the Chinese capital announced on Wednesday. According to the adjustment, direct international commercial passenger flights arriving in Beijing will gradually resume in an orderly manner.
Airbus in 'close contact' with Chinese airlines over A220, days after major deals
>> Days after Airbus signed major deals with Chinese airlines, disappointing its American rival, Boeing, the European plane manufacturer is seeking to further increase its footprint in the Chinese market, with an event on Monday aiming to promote the A220 for short-haul flights and vowing to tap the market potential in Western China.
China's high-end hotels turn to livestream sales, takeouts to survive Covid-19
>> A number of up-market Chinese hotels have launched new services, including livestream sales and takeout meals, to help them get through the Covid-19 pandemic, according to a report by Chinanews.com. Five-star hotels such as Jinling Hotel in the eastern city of Nanjing said its revenue from live sales broadcasts for gift boxes has jumped 56% to more than RMB 8 million (USD 1.2 million) so far this year from a year ago.
Revenge travel in China: bookings from Shanghai to Sanya soar
>> Issued tickets from Shanghai to the Chinese resort city of Sanya surpass 2019 levels despite ongoing restrictions in the country continuing to curb domestic travel from most regions, says leading travel analytics provider ForwardKeys.
For those traveling in premium classes, family is the dominant travel profile with a 55% share, followed by couple (25%), solo (12%) and group (8%). Shares for the family travel profile have grown by the most significant margin, with an increase of eight%age points compared to 2021 attributable to revenge travel.
Shenzhen adds extra quarantine quotas for 8 specific groups
>> Shenzhen added additional quarantine hotel room quotas for eight specific groups to apply, including those aged 70 or above and children under 14 without guardians in Hong Kong. Although the quota for traveling to Shenzhen via Shenzhen Bay Port increased to 2,000 per day, it was still difficult for Hong Kong people to book a room and scalping continues. Mainland media reported that the quotas would not take up the original 2,000 places.
Almost 80% of Hongkongers eyeing overseas travel from June to Sept: survey
>> A survey by travel booking platform Expedia found that nearly 80% of respondents in Hong Kong intended to travel abroad between June and September, with Tokyo topping their list of destinations. Among them, 51% said they had already booked air tickets or accommodation.