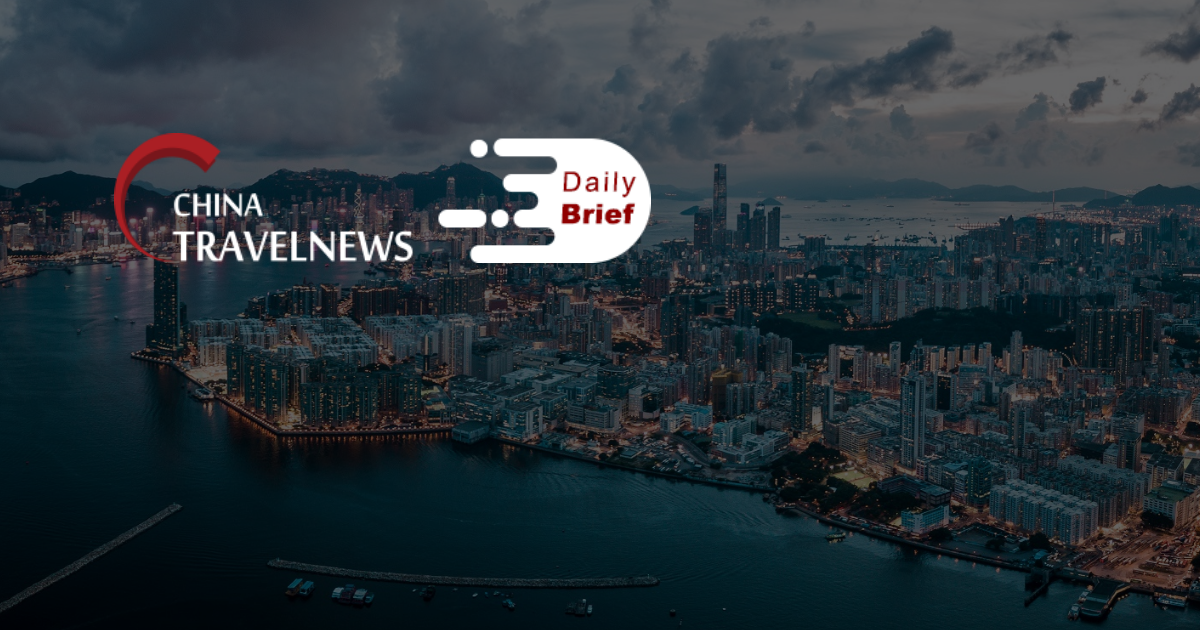 Number of daily flights in upward trend, a turning point for bleeding aviation industry expected
>> The number of daily flights has continuously climbed to 6,000 across China, a record high after mid-March when Shanghai was still in lockdown. Travel has shown a V-shape as passenger traffic on Sunday exceeded 600,000. According to the travel site Qunar.com, as of 7:00 pm on Monday, the number of air ticket bookings recovered to 70% before the current wave of the virus.
Hong Kong loan extension illustrates Cathay Pacific's troubles
>> The Hong Kong government has given Cathay Pacific another year to draw down a HKD 7.8 billion (USD 1 billion) loan, in a sign that the carrier's business remains tenuous even as other airlines in the region are planning to wean themselves off state aid. The carrier said it is planning to increase capacity, which will have a "positive impact on the airline's business." Still, it expects to burn HKD 500 million per month in the near term.
Cathay and Lufthansa adds Swiss to joint cargo deal
>> Cathay Pacific and Lufthansa Cargo are looking to offer more flexibility and savings for shipments between Hong Kong and Europe as they welcomed Swiss WorldCargo into the airlines' joint business agreement. The entry of Swiss WorldCargo builds on a deal signed in 2016 between the two airlines on sales, pricing, contracts, and the handling of shipments between Hong Kong and Europe.
BRV China-backed eVTOL start-up Zerog closes nearly RMB 10 million seed round
>> Zerog, a Chinese electric vertical take-off and landing (eVTOL) aircraft developer, recently completed a nearly RMB 10 million (USD 1.48 million) seed round with BlueRun Ventures China (BRV China) as the sole investor. The Zerog is the only publicly known eVTOL firm in China that is simultaneously developing eVTOL aircraft with three configurations: multi-rotor, composite wing and tiltrotor.
China to establish national park at Qinghai Lake
>> China has approved a plan to establish a national park at Qinghai Lake in Northwest China's Qinghai province, local authorities said Tuesday. Qinghai Lake, located in the northeastern part of the Qinghai-Tibet Plateau, is the country's largest inland saltwater lake with an area of 4,625.6 square km in 2021.
Trip.com Group named top travel buyer in the US
>> Trip.com Group has been named one of the Top Travel Buyers in the US at the recent US Travel Association and Brand USA's IPW Travel Writer Awards. Rich Sun, Trip.com Group's newly appointed General Manager for the Americas, picked up the award on behalf of the group.
CWT launches 24/7 English-Mandarin bilingual service hub
>> Travel management firm CWT has launched a new bilingual service center that will offer companies round-the-clock travel assistance in English and Mandarin. The company said this is in response to a growing demand from Chinese multinationals that require a convenient and consistent corporate travel experience for their employees based outside of China.