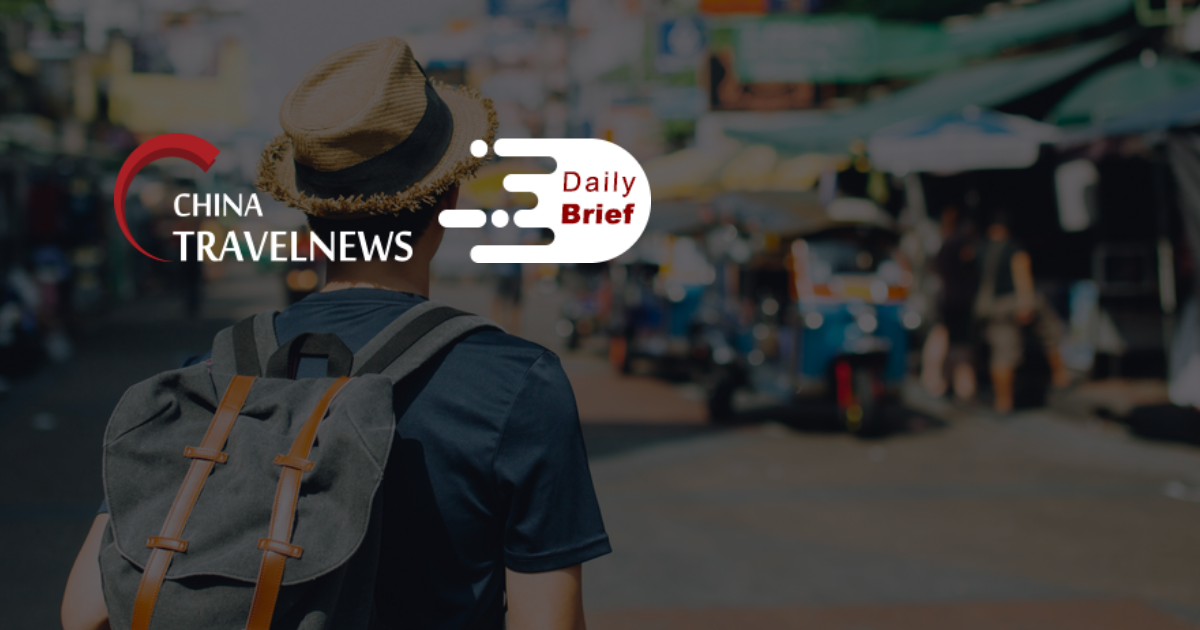 China cases drop below 100 as specter of Covid Zero remains
>> China's daily virus cases fell below 100 for the first time since early March after months of strict curbs, though omicron's contagiousness means the reprieve from infections and Beijing's intensive Covid Zero response may only be temporary.
Shanghai moves toward ending 2-month COVID-19 lockdown
>> Shanghai authorities say they will take major steps Wednesday toward reopening China's largest city after a two-month COVID-19 lockdown that has set back the national economy and largely confined millions of people to their homes. Schools will partially reopen on a voluntary basis, and shopping malls, supermarkets, convenience stores and drug stores will reopen gradually at no more than 75% of their total capacity. Cinemas and gyms will remain closed.
China eases blanket rule restricting group tours in Covid-affected areas
>> China's tourism authority on Tuesday eased a rule on the suspension of certain tourism trips in areas where Covid-19 cases are found, part of the country's effort to make its virus response more targeted. "In principle, there shall not be 'one-size-fits-all' policy on the entire industry," the Ministry of Culture and Tourism wrote in the new guidelines.
Marriott partners with Ant Group to enhance digital operations in China
>> The world's biggest hotel chain will deliver more membership benefits with upgrades on products and services to further improve consumer experience in China. Marriott has signed a partnership agreement with Ant Group to enhance its digital operations in the Chinese market by providing Alipay members with various benefits when they sign up for the Marriott Bonvoy Rewards Program. This is in addition to the more than 10 million newly-enrolled members the company has gained through various channels since 2017, including its official flagship storefront in partnership with Fliggy.
China's tourism industry forecast to rebound at least 20% for Dragon Boat Festival
>> Along with the easing of recent COVID-19 resurgences, China's tourism industry is expected to see a rebound during the upcoming Dragon Boat Festival, with total trips across the country jumping at least 20%. The Beijing municipal government said on Saturday that hotels, homestays and agritourism farms in five of the capital's suburban areas were allowed to resume business from Sunday. Searches for hotels in Beijing's suburban areas on domestic online travel agency (OTA) Qunar jumped by 100% on Sunday.
China's Wangfujing Group acquires Hainan Outlets Tourism Development
>> Department store giant Wangfujing Group is set to spend USD 134 million to buy outlet business Hainan Outlets Tourism Development (HOTD), paying USD 24 million in cash and assuming USD 116 million due in shareholder debt and interest. The HOTD business is the developer and operator of the Wanning Capital Outlets in Wanning, Hainan, located on the island's southeast coast about a 90-minute drive from Sanya.
Rosewood announces new hotel project in Saudi Arabia
>> Rosewood Hotels & Resorts has been appointed by The Red Sea Development Company in Saudi Arabia to manage Rosewood Red Sea, opening as part of phase one of the multi-complex The Red Sea development. Encompassing 22 islands and five inland sites by the time it completes in 2030, The Red Sea destination will be home to a luxury and upper-upscale segment composed of mono-island resorts, beach resorts, centralized island-hubs, and inland resorts in the desert and mountains.
Cathay Pacific mulls closure of last four overseas pilot bases
>> Cathay Pacific is flagging the closure of its last overseas pilot bases. Bases in New York, Los Angeles, San Francisco, and Anchorage are the last vestiges of a once-formidable network of overseas pilot bases Cathay Pacific maintained. Now, Cathay Pacific is reviewing the future of these four surviving US bases. If they close, Cathay Pacific will be left with no pilot bases outside Hong Kong.
The carrier will discontinue Marco Polo Club and merge points and elite status into a single program. Cathay has confirmed that it will honor Marco Polo Club Green benefits through the end of a member's membership year. However, all Asia Miles members who don't belong to Marco Polo Club will become Cathay Green members in July.