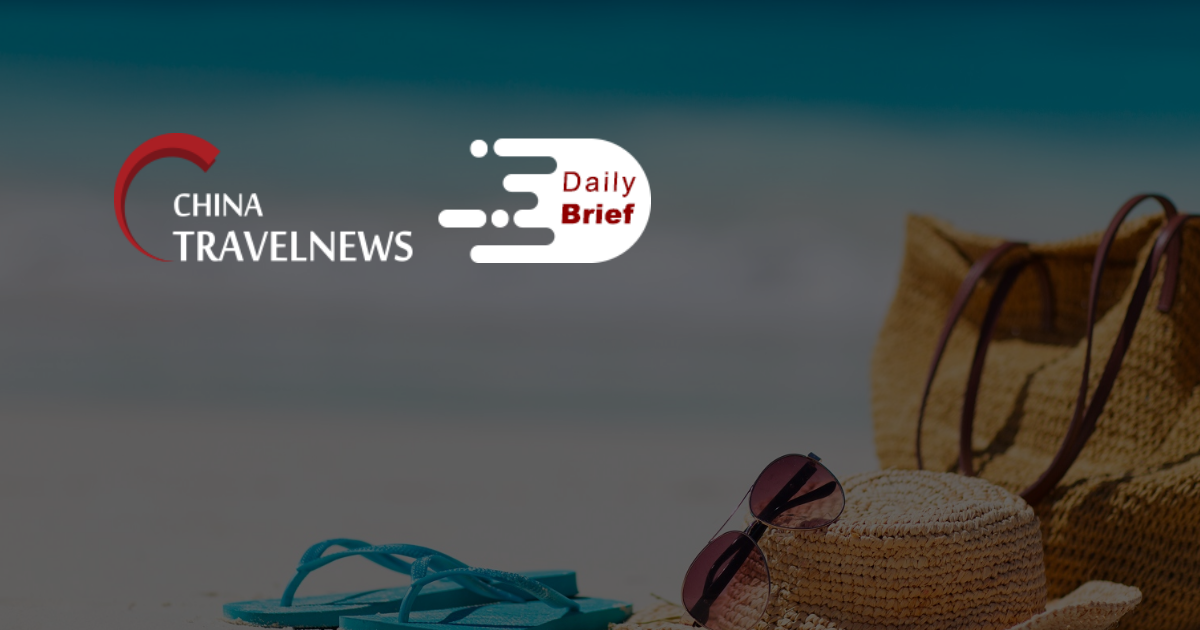 The Walt Disney Company selects DerbySoft as a vendor
>> DerbySoft announced that the Walt Disney Company has selected it as a vendor for the media and entertainment giant's next generation connectivity distribution platform. The first connection with Suncoast provides distribution of The Walt Disney Company theme park tickets.
Things-to-do sector continues to evolve with digitization
>> Jane Sun, CEO, Trip.com Group recently shared that the curtailed travel radius or distance has paved way for more vacations and weekend tours. Since the pandemic has already lasted for two years or so, this travel segment has become consistent and new habits are firmly entrenched in China. The Chinese online travel company has worked with Redeam, a specialist in distribution strategy for the things to do sector.
Slumping yuan a new strain for Chinese consumers and airlines
>> Amid tough COVID restrictions, technology-sector layoffs and weakening economic activity, the unusually rapid softening of the Chinese yuan against the dollar in recent weeks is adding to the stress on Chinese consumers' pocketbooks and creating new worries for some of the country's companies. China's airline industry is particularly sensitive to yuan declines as carriers pay for most of their new and leased planes with dollars.
Chinese mainland airlines to obtain government subsidies to overcome operational difficulty
>> The Ministry of Finance and China's civil aviation regulator launched a two-month subsidizing plan on Thursday to aid passenger flights in an effort to reactivate the struggling industry, on the heels of the State Council's rolling out a comprehensive package of measures to bolster Chinese economy which has seen a marked slowdown recently due to coronavirus lockdowns. Any domestic carrier could apply for the government subsidy when its average daily flights in any week does not exceed 4,500 flights.
Singapore's air travel is rebounding despite China's border restrictions, transport minister says
>> Air travel in Singapore is recovering and has reached around 40% of pre-Covid levels despite China's border restrictions, Transport Minister S. Iswaran said. China's passenger traffic is significant for Singapore, he said. Some 3.6 million Chinese residents traveled to Singapore in 2019, accounting for 13% of total visitors, according to data from the local tourism board.
Chinese carriers to increase international flights after State Council's meeting
>> Some Chinese carriers are expected to increase more international flights, after the State Council's meeting, which vowed to increase international passenger flights in an orderly manner in a bid to save the bleeding industry dragged by the epidemic. A source closed to the Civil Aviation Administration of China (CAAC) told the Global Times on Thursday that Air China is expected to add one weekly flight from New York to Beijing starting on June 5, followed by flights on June 12 and 19.
Hemmed in by COVID curbs, Beijingers seek respite in urban outdoors
>> While gatherings are discouraged and many parks in the sprawling Chinese capital city of 22 million are shut, Beijingers - like others across China with limited travel options - have taken up outdoor pursuits such as camping and picnicking after more than two years of strict and often claustrophobic pandemic curbs. Customers, typically middle-class urbanites, snap up camp chairs, canopies and tents, which range in price from RMB 800-2,000 (USD 120-300).