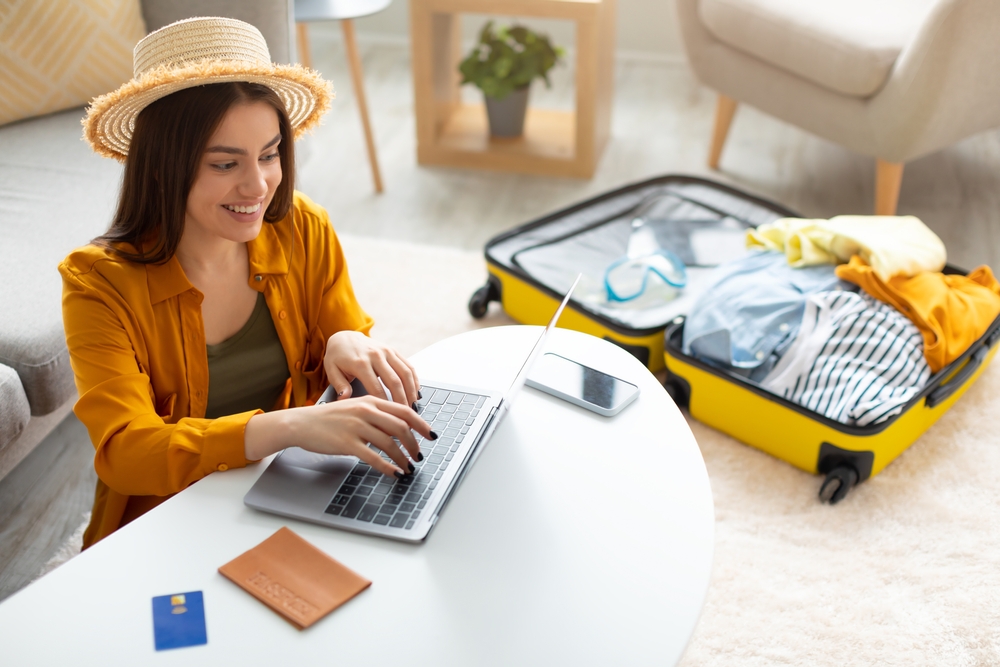 ChinaTravelNews, Ritesh Gupta – China's decision to go ahead with its strict zero-Covid policy has resulted in a sizable demand for short-haul and local trips over the last two years. With outbound travel being almost negligible for over 24 months, the travel industry in China chose to strengthen their proposition for local itineraries, including strong focus on tours, attractions, and activities offerings.
The OTAs acknowledge this trend. From restructuring their respective organizations to consolidating their content, improvising on the product strategy to refining their technology (for instance, for a touchless experience), travel companies continue to take several initiatives to seize the opportunities related to local experiences and things-to-do.
Jane Sun, CEO, Trip.com Group recently shared that the curtailed travel radius or distance has paved way for more vacations and weekend tours. Since the pandemic has already lasted for two years or so, this travel segment has become consistent and new habits are firmly entrenched in China.
Contribution in recovery phase
The short-haul travel has proven to be a saviour for many domestic travel brands.
For a group of Trip.com Group's stature, it has been a humongous task to not only content and inventory, but also update information and policies related to the same on an ongoing basis.
As Chang Liu, GM of Attractions International Business, Trip.com Group shared, "…during the pandemic, we implemented an initiative to ensure the opening and closing hours of all attractions listed on our platforms are correct and easily visible." He further explained, "In the recovery phase of the pandemic, travel policies and information are changeable, whilst customer demands continue to change too. As countries continue to ease pandemic restrictions, the demand for dynamic, accurate information is rising. We all know how inaccurate information can greatly affect travel experiences. Therefore, we focus on improving the accuracy of information on our platforms." Liu also mentioned that the team also upgraded its rescheduling and cancellation policies as well as order confirmation efficiency, with over 200,000 products on Trip.com upgraded last year. So the guiding principle isn't just about crafting tailor-made products and services, but also ensuring that real consumption of the same isn't hindered by any restriction or updated information which shouldn't go unnoticed.
Trip.com Group shared that total net revenue in 2021 increased by 9% year-over-year, mainly driven by the recovery of the domestic business. "By providing products that meet users' needs, we win customers' trust ---- these factors are why our performance in 2021 has surpassed pre-pandemic levels," said Liu.
The online travel company has been focusing on enhancing its tours, attractions, and activities offerings and also digitized channel management and order processing, including gate-ready touchless validation, redemption and reconciliation. One of the companies it recently chose to work with is Redeam, a specialist in distribution strategy for the things to do sector.
"After a period of global shutdown the desire and dare I say need to experience just about anything from a zoo visit to a live concert has become a contributing factor to people feeling confident to leave the safety of their homes. There has been an insatiable need from the public to get out and do something on their own or as part of a family or friendship group in order to re-acquaint with society. This vertical gives purpose and often a safe environment to be able to participate and take that first step into the world again. As with the rest of the international community, in China this has largely been a domestic resurgence. Outside of China, where borders are still closed, we are seeing international footfall reaching and exceeding pre-pandemic levels with China expected to exceed anything we have seen thus far as the recovery continues when travel opens up both to and from China," said Martin Harlow, Vice President, Sales, Strategic Partnerships and Business Development, Redeam.
Strengthening the offering
OTAs have taken significant initiatives, including reorganizing their teams to capitalize on this segment.
Liu acknowledged that compared to flights and hotels, this things-to-do segment is still in an early stage of development with a comparably low level of digitization. Many operators are still using traditional methods to manage inventory and pricing, he said. So merchants are looking at these aspects to improve the business:
-User interface and booking experience: Liu mentioned that the tours and attractions market is a highly fragmented one, containing dozens or even hundreds of segments, with different information structures and booking habits for different categories. For example, when making a skiing or hiking product booking, the information present on the user interface and the booking processes are different, he said. "Our solution is to provide more structured information which presents our users the information they need when making their booking, with filterable and comparable options. In addition, under different scenarios, users' needs for even similar products can be different. Therefore, in order to improve travelers' booking experience, we have been focusing on improving user interface and booking processes based on different product types and scenarios," he said.

-Connectivity for inventory: Liu said it is common practice in the industry to use technological solutions to connect with the wider upstream supply chain in order to realize real-time content and inventory management. Specifically, on the one hand, Trip.com Group opened its inventory management system to suppliers so that they can manage their own inventory and content directly on Trip.com. On the other hand, the team is constantly improving the API interface to better collaborate with its partners. "We just released our new standard content API in the first quarter of this year, which enables more upstream providers to connect with us in real time, ensuring a better purchasing experience for our users," said Liu.
Harlow said there has been a very broad approach to attract customers to travel. This has not been reflected necessarily in price, mainly due to contributing factors such as political and social unrest, war in Europe and rocketing fuel costs. "Adding value through packaging one product with another to maximise things to do has been a focus, so adding a theatre to an attraction ticket or a live event with a hotel stay has been widely used to give the perception of value. The deepest pent up demand thus far has been enough to entice travellers to come. This will have to evolve as the demand starts to subside as the world moves back more to a business as usual level of interest," said Harlow.
He said the need to adopt technology has never been more important for resellers such as Trip.com and Tongcheng eLong. An apt channel manager, Harlow said, enables these resellers to be able to create a better customer booking journey and provide live availability, booking and gate ready tickets making their customer journey not only seamless but largely touch free at the gate. "This can only be done implementing a connectivity solution since building, maintaining and managing connections themselves would be simply too arduous and not cost effective. Implementing connectivity provides the resellers the ability to negotiate and deliver live promotions and offers instantly as well as take dynamic pricing to be able to assist their partners to manage their pace of revenue and increase profitability. Building connectivity in this post Covid world where we are learning to live with the virus is not only a question of business opportunity but also a question of social and economic responsibility," mentioned Harlow.
Plans outside China
Liu believes that cross-border tours are set to explode with the gradual opening of countries' borders. "Therefore, our products will not be limited to a single market segment. Overall, one-stop travel services provided by multi-business collaboration have the potential to offer more value to our users. For example, over 60% of Trip.com users who make hotel and airline bookings also have the need to make leisure product bookings, and we will provide our guests with valuable products and services based on these needs," he said. Liu acknowledged the role of a company like Redeam to improve efficiency and the upgrading of this sector, for instance, via easy-to-integrate software and middleware systems.
Highlighting the intricacies associated with the tours and attractions sector as a global company, Liu said different categories of products present their own unique set of circumstances in different destinations. Within the things-to-do sector, different categories of products like tours, attractions, live events etc. demand different preparation in terms of how they can be digitalized. So, according to Liu, the ticket category for products like attractions is modernized in China, whereas the market for tours is more developed in Thailand. Since Trip.com Group is a global brand, it does face challenge in terms of streamlining or bringing uniformity in its overall things-to-do sector offering.
"For example, the ticket category in China is far more developed than other categories, while the market in Thailand is more developed in terms of tours. As a result, we look at the global market and evaluate different destinations independently to best utilize our own technology and partner solutions to connect partners and users," he shared.
Trip.com is counting on its "solid user base" owing to its flight and hotel businesses in many countries. "Targeting this vast and rapidly growing audience on our platform, there is incredible potential for our tours and tickets business to serve these users with quality and attractive products," concluded Liu.